New vaccination centre for Port Talbot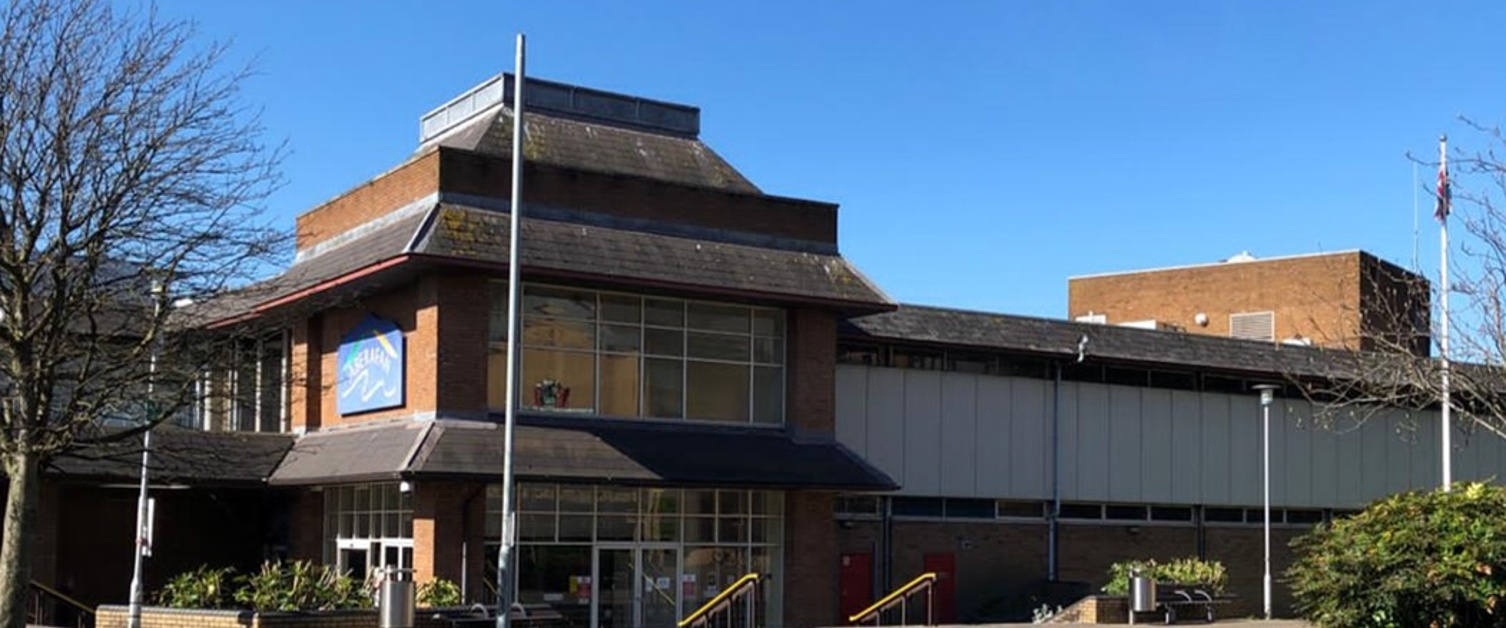 A NEW Covid vaccination centre is opening in the heart of Port Talbot's shopping area.
Situated next door to B&M in the Aberafan Shopping Centre, near the river bridge entrance, it will provide vaccinations to adults and children alike.
The first clinic will be held at the Local Vaccination Centre (LVC) on Thursday, May 26th. Slots will be available by appointment only for the time being.
(Pictured above: Aberafan Shopping Centre)
The public are reminded not to telephone the shopping centre if they want to make an appointment or if they have a general query. The health board's booking centre can be contacted on 01792 200492 or 01639 862323.
The opening comes as the health board winds down its vaccination operation at the Bay Field Hospital near Amazon, off Fabian Way, which has been open since the first Covid vaccine was rolled out to health and social care staff in December 2020.
The final Covid vaccination clinic will be held at the Bay Mass Vaccination Centre on Wednesday, June 1st.
Blood tests will continue on that site for the time being.
Covid vaccination clinics will also continue to be scheduled at Canolfan Gorseinon Centre, in our container in the car park of Morrisons supermarket on Baglan Industrial Park and on the Immbulance mobile vaccination clinic, which stops at various venues across the Swansea Bay area.
Interim Head of Transformation, James Ruggiero, said the move to the shopping centre signals a wider change in the Covid vaccination programme.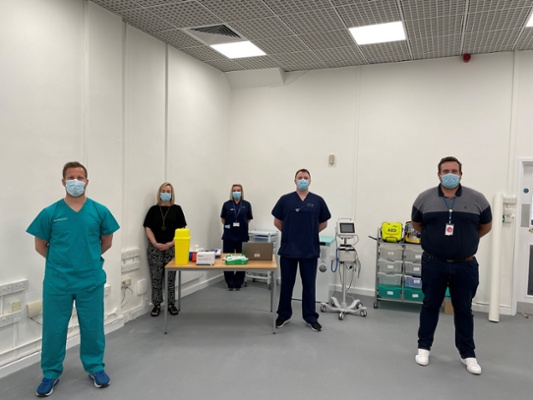 "The Bay has been absolutely brilliant for us but thankfully, we no longer need a permanent venue of that size.
"While no one can predict exactly what will happen in the future, we do know that some people, particularly those who are vulnerable, will need Covid boosters to help maintain a level of protection against the coronavirus, which is still out there.
"This new venue is perfect for that and a bonus is that being smaller and less intimidating, it can also be used to host clinics for children aged five to 11."
(Pictured left: Vaccination staff Owain Williams, Samantha Minards, Rebecca Maus, Mathew Davies and Geraint Hammond, inside the new vaccination centre at Aberafan Shopping Centre)
Mr Ruggiero added: "Our teams have worked hard to set up this new convenient unit and to make it as comfortable and efficient as possible.
"We hope the public welcome it and enjoy popping to the other shops to pick up a bargain once they've come in for their vaccination."
The Aberafan Shopping Centre LVC will be open between 9.30am and 4.30pm. Vaccinations are on an appointment-only basis for now.
The first vaccinations will be for the spring booster which, in line with JCVI guidance, is being given to those aged 75 and over, older care home residents and those aged 12 and over who are immunosuppressed.
The health board will shortly be announcing clinic dates for those aged five to 11 in June.
A Covid booster programme is due to run in the autumn, with interim JCVI advice stating that the following groups should receive one dose:
Residents in a care home for older adults and staff working in care homes for older adults.
Frontline health and social care workers.
All those 65 years of age and over.
Adults aged 16 to 65 years in a clinical risk group.
Further advice
It's never too late to get vaccinated. Whether you need your first or second Covid vaccinations or your first booster, contact our booking centre on 01792 200492 or 01639 862323 between 9am and 5pm, Monday to Saturday.