Art of the vaccine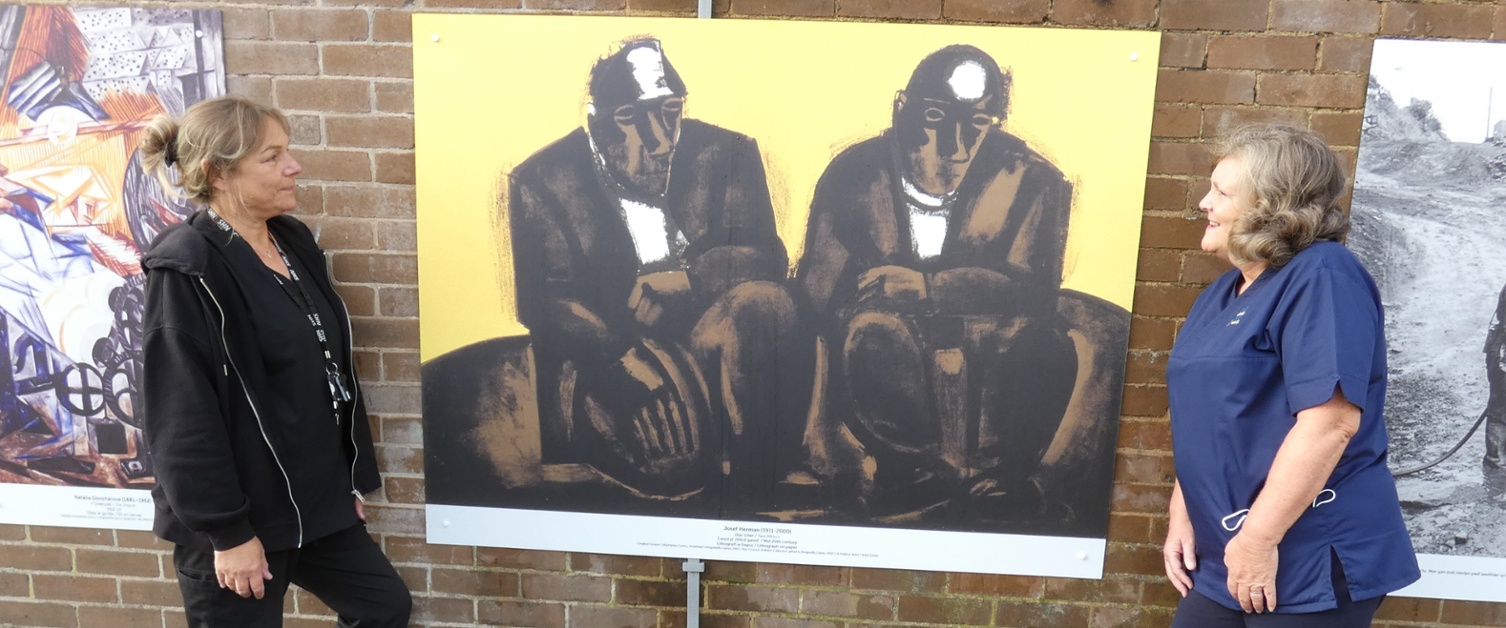 Thousands of people have been enjoying an outdoor art exhibition as they attend the Bay Mass Vaccination Centre (MVC) for their all-important Covid jabs.
The Art in Hospitals project is displaying pieces of art along the external route into the MVC.
(Main picture above: Sally Bloomfield, site lead and Carol Cole, clinical lead view the art works)
The project, which is funded by the Arts Council of Wales, reflects the history, culture and heritage of the area to make the experience of visiting for a Covid vaccine a memorable one.
The pieces, which are copies from the National Museum Wales' collection, were selected by staff at the MVC to evoke memories connected to the Swansea area such as the copper works.
Sally Bloomfield, Site Lead said: "The artwork for the mass vaccination centre was organised by our health board's Arts in Health Team in conjunction with the National Museum.
"The final pieces were short-listed and chosen by staff and will be viewed by thousands of people attending for their Covid 19 vaccinations including booster jabs.
"The art works are pieces of history which will provide a lasting positive memory of the pandemic and the delivery of the vaccination programme in Swansea Bay."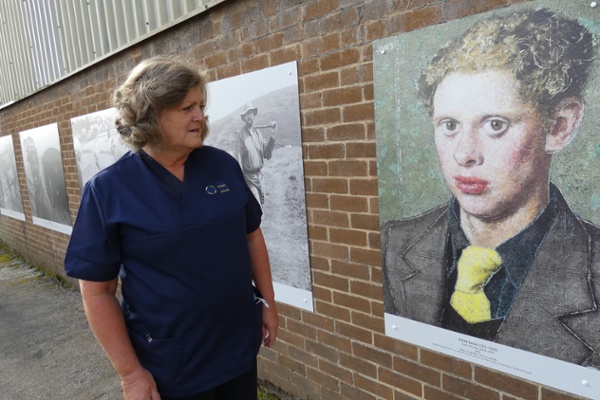 David Thomas, security officer at the MVC said visitors appreciated the exhibition. He said: "Visitors certainly stop to have a look at the artwork and enjoy what they see.
(Pictured left: Carol Cole views a painting of Dylan Thomas)
"They especially like the miners which brings back memories of the pits."
Visitors to the vaccination centre said: "The pictures are lovely, very tasteful."
"They are nice and make the entrance more welcoming."
The art works are moveable and can be used in other health board sites for patients and visitors to enjoy.
The project, Art in Hospitals, is part of the all Wales Celf ar y Cyd project, a collaboration between National Museum Wales and the Arts Council of Wales supported by Welsh Government.