Minor Injury Unit - Neath Port Talbot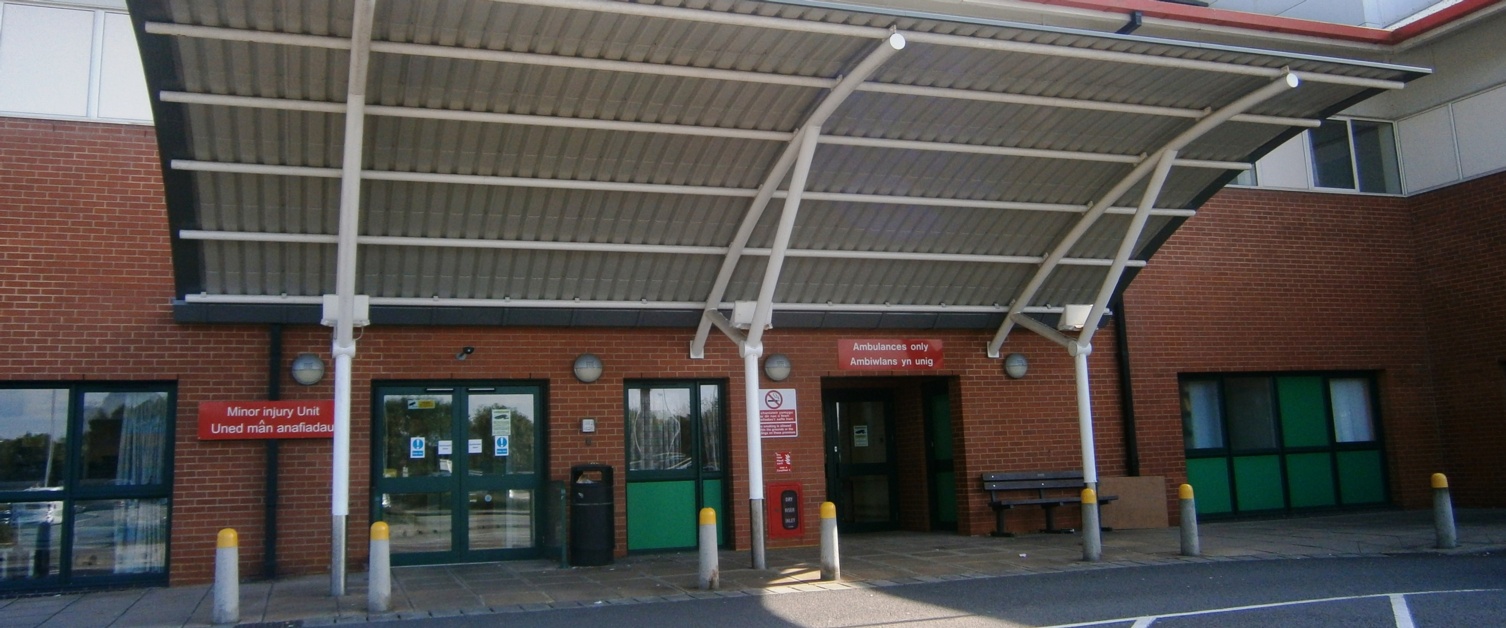 Important announcement:
Due to ongoing staffing pressures we have made the difficult decision to temporarily reduce the opening hours of the Minor Injury Unit at Neath Port Talbot Hospital.
It is now available from 8am until 9pm, seven days a week, for a period of nine months, rather than the previous times of 7.30am-11pm.
We will have staff available on the hospital site who can redirect anyone turning up between 9pm and 11pm.
Anyone needing urgent attention that cannot wait until the following day should use 111 or, if it is serious enough, the Emergency Department at Morriston Hospital.
The Minor Injury Unit is an important part of Swansea Bay's urgent and emergency care services. We have no intention of making this a permanent change and we are recruiting additional staff.
We are working closely with Llais, the independent organisation which represents the views of health and social care service users and patients across Wales.
Previously, we have had to close the MIU early at short notice on several occasions. This caused difficulties for patients who turned up expecting to be seen only to have to go to Morriston Hospital instead.
On average, five patients a day attended the MIU between 9pm and 11pm. Closing temporarily at 9pm allows us to provide a sustainable service, with the least impact on patients.
We hope you will understand the reasons for the change. Be assured we are doing all we can to resolve the situation as quickly as possible.
Please note the MIU is for minor injuries only and cannot treat serious illnesses or serious injuries. It cannot deal with patients with an illness, suspected heart attack, chest pains or stroke.
For more information on what the MIU can and cannot treat, please see below.
Important information:
The Minor Injury Unit is for minor injuries to the body only. It cannot deal with patients with any illnesses, suspected heart attacks, chest pains, strokes etc. If you have a serious illness or injury ring 999.
About the Minor Injury Unit
Adults and children over the age of one who have had an accident within the last couple of weeks can be seen at the Neath Port Talbot Hospital Minor Injury Unit.
Due to staffing pressures the MIU opening hours have temporarily changed to 8am-9pm, seven days a week, at Neath Port Talbot Hospital, Baglan Way, Port Talbot, SA12 7BX. Contact number: 01639 862160
Coming by public transport? - Plan your journey here
An experienced team of specially-trained emergency nurse practitioners, triage nurses and health care support workers treat patients for minor conditions including:
cuts and minor burns
sprains and strains
broken bones
dislocation of the shoulder, fingers and toes
head and facial injuries with no loss of consciousness and the patient is not taking anticoagulant (blood thinner) medication.
neck injuries, where you are mobile with no pins and needles in your arms
back injuries where you are mobile and the pain has not occurred from you twisting your back or lifting something
foreign bodies to eyes, ears and nose
non-penetrating eye and ear injuries
rib injuries where you are not coughing up blood and you don't have a chest infection
bites (insect, animal or human)
insect stings
assaults.
The team CANNOT TREAT:
chest pain
stroke
colds, coughs, sore throats, earache, rashes, temperatures
urinary infections, cystitis or catheter problems
dental problems
accident with injury to abdomen/stomach
breathing problems
painful limbs, joints or backs
skin complaints including boils and rashes
wounds that have not been caused during an accident.