Units help to contain Covid virus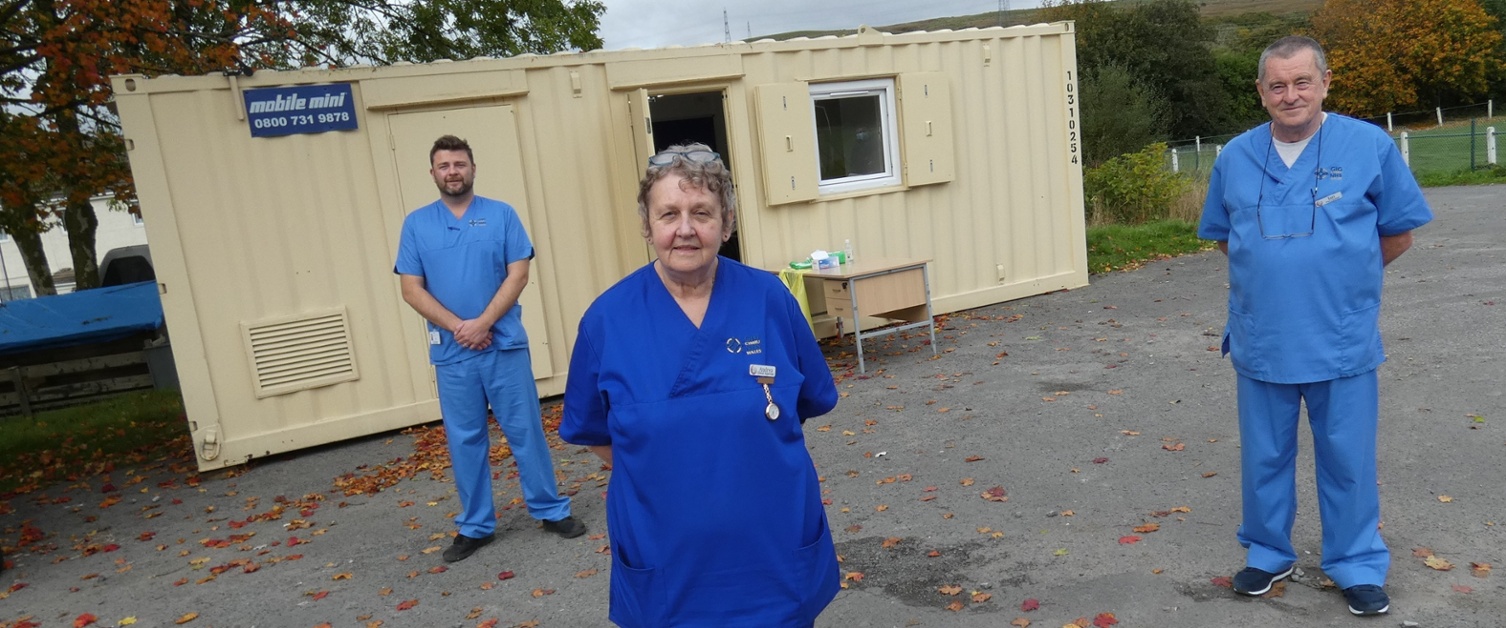 The health board is making it easier for older people to get their Covid-19 booster vaccinations with the use of converted shipping containers.
(Main picture above: Matthew Armstrong, immuniser; Andrea Howells, clinical supervisor; Ian Worthing, immuniser)
Three containers, known as Local Vaccination Centres (LVCs), have been located in communities across the Swansea Bay area for those who may find it difficult to get to a mass vaccination centre.
The containers build on the success and experience of the Immbulance, the health board's mobile vaccination unit.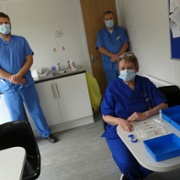 And they are able to free up the Immbulance to be deployed to cover new areas.
(Pictured right; Staff inside the converted container)
The units can be located in one place for several days and include staff facilities, which means they can stay there longer and don't have to be driven away each night and be brought back the following morning.
Staff are providing Covid booster vaccinations for those with an appointment only and aim to deliver 60 jabs every day.
People can then wait the usual 15-minutes after a vaccination either in their cars or in the container itself.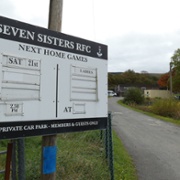 One of the units has been placed in Seven Sisters Rugby Club car park to serve those in the Dulais Valley and neighbouring communities.
(Picture left: Seven Sisters Rugby Club)
Another of the LVCs has been placed near the Guildhall in Swansea, which has proven to be a popular location for the Immbulance.
James Ruggiero, Swansea Bay University Health Board's Assistant Head of Operational Planning for the vaccination programme, said: "This project is part of our ongoing effort to increase access to vaccinations across the Swansea Bay area.
"These units are helping us in our aim to get as many people vaccinated as possible, particularly those who may have difficulty in travelling to our mass vaccination centres."