Half-a-million dose milestone hit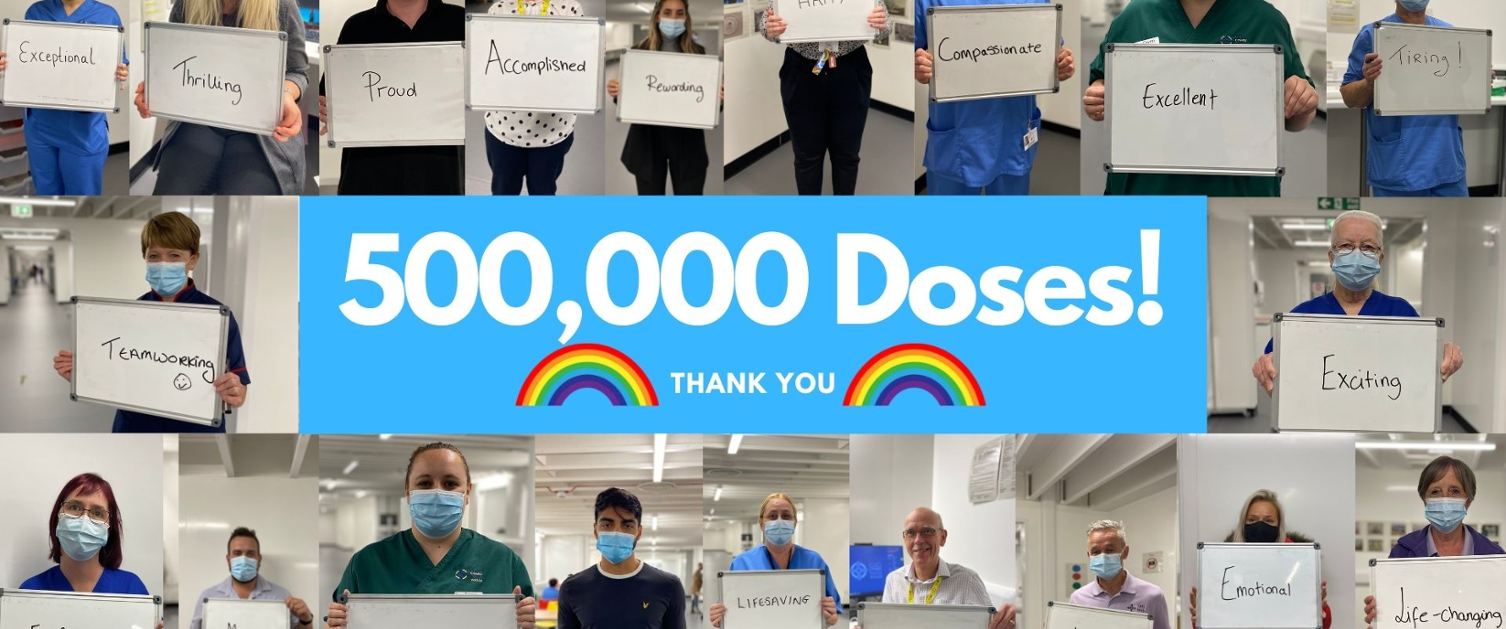 Exceptional, thrilling, proud, accomplished, rewarding, intense, tiring and life changing.
This is how members of our vaccination team have described their feelings as Swansea Bay University Health Board hits the half-a-million dose milestone.
As of Monday afternoon July 12th, 2021, 500,871 doses of Covid vaccine – first and second doses - have been given to eligible people living in Swansea and Neath Port Talbot.
Louise Platt, Head of Operations for the vaccination programme in Swansea Bay, said: "From the first dose administered on December 8th, 2020 to the 500,000th dose on Saturday, July 10th 2021, every single team member has shown outstanding commitment, resilience and professionalism in the face of an unprecedented health and logistical challenge.
"There's still more to do. We continue to plan for a range of booster programme possibilities and will be able to say more later this summer once the final decisions are taken by ministers.
"But for now we should use this milestone as an opportunity to reflect on the part we have played in what is the NHS' largest ever vaccination programme. I would like to thank everyone involved in the delivery of this programme"
She added: "We must also stress that our door's still open, so if you haven't yet had your first vaccination for whatever reason, you can attend our drop-in sessions over the next three weekends."
Go to this page on our website for the drop-in session schedule.