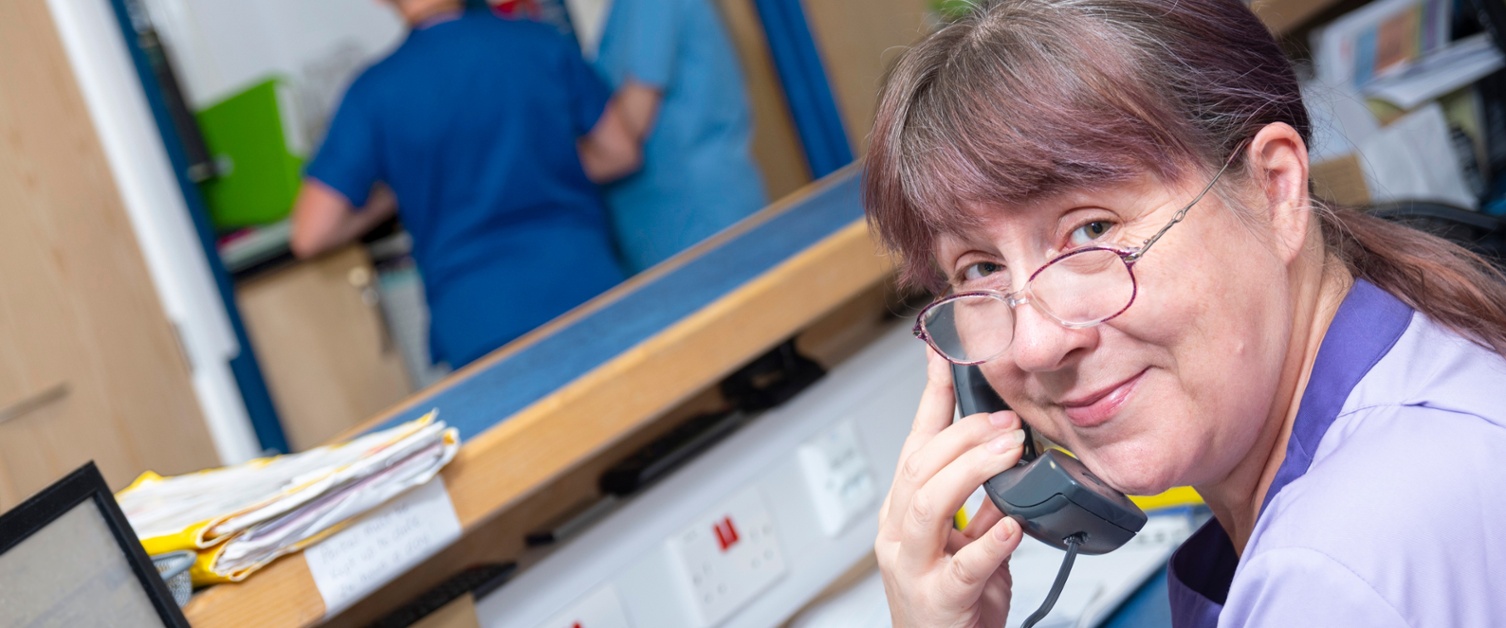 Main switchboard: 01792 702222
URGENT: COVID-19 VISITING Update - Tuesday, March 24
All general hospital visiting has now stopped, effective immediately.
The ONLY exceptions are:
PAEDIATRICS: One parent or carer at a time
MATERNITY: One birthing partner
PALLIATIVE (end of life) care. One family member at a time, if it is safe to do so. Please discuss arrangements with the ward manager.
This is in response to the latest Government announcement about restriction of movements.
Please note: you must NOT visit if you are feeling unwell, especially if you have a high temperature or new persistent cough.
We do have free WiFi on all our sites, so if you can, please 'virtual visit' your relative or friend on their smartphone or tablet on What'sApp, FaceTime, Messenger etc
To help us manage the surge of potential telephone calls our wards may now receive from relatives checking on patients, we are asking patients to nominate a single member of their family (or carer) to be the designated person to contact us.
If your loved one is not well enough or able to designate someone, we will discuss this with a family member.
Having a designated person will avoid several members of the same family ringing the ward.
Thank you for your cooperation.
Checking on patients
Families often get updates on patients' progress when they visit, or they call the ward to find out.
With face-to-face information now suspended and COVID-19 pressures growing, there is a real risk that families and carers will find it increasingly difficult to find out how their loved ones are doing.
So we now have dedicated email addresses in place to assist with this. We ask that only one member of a family or one carer is the delegated person to be the contact point, and that they then make arrangements to tell the rest of the family.
Please ensure when you email us that you provide the patient's name, address, date of birth and Ward details (if known) to help us identify them.
SBU.MorristonPatientContact@wales.nhs.uk
SBU.SingletonPatientContact@wales.nhs.uk
SBU.NeathPatientContact@wales.nhs.uk
If you do not have access to email, you can ring 01792 583700 to leave a message and this will be relayed to the ward once a day.
Laundry and toiletries:
Usually, visitors will bring in fresh clothes for patients and take away soiled laundry, and also replace toiletries. With this no longer happening, we've put alternative systems in place.
We are operating a drive-through laundry swap at Morriston and Singletont hospitals. We have set up a central call centre team who are liaising with relatives and carers to arrange the drop off of clearly labelled clean laundry and pick up (for now) soiled clothing.
Soon it may not be possible to return soiled laundry and we will need to dispose of it instead. We would ask families to be aware of this and not buy expensive items.
Please note: only relatives and carers who are not self-isolating with suspected or confirmed COVID-19, or who are not living with someone who is self-isolating for these reasons, are able to take part in this drive-through scheme.
Because these restrictions mean that many patients will not have family members who can provide these essentials, we now have a central stock of clothing and toiletries for distribution across our sites.
COVID-19 UPDATE: Children's Services
We are rearranging some of our children's services in Morriston Hospital in response to COVID-19.
From Monday, 30th March, the hospital's Paediatric Emergency Department will be co-located with the Paediatric Assessment Unit to form a dedicated Children's Emergency Unit (CEU). This is to protect children and their families during the outbreak.
The entrance to CEU is located by driving past the main emergency department entrance and taking the next right turn. Signage will be visible.
The unit will accept patients aged 0-16.
We are currently only allowing one parent or carer, and the entrance is drop off only. Parking is usual hospital parking areas.
The pathway for GP referrals remains the same.
Ward Contact Numbers
Acute Medical Assessment Unit East - (01792) 532416
Acute Medical Assessment Unit West - (01792) 532414
A (Musculoskeletal) - (01792) 703402 or 703403
Anglesey (Respiratory) - (01792) 703831 or 703832
B (Musculoskeletal) - (01792) 703405 or 703406
C (Cardiology) - (01792) 703630 or 703650
Cardiac Short Stay Unit - (01792) 704099
Cardigan (Renal) - (01792) 703227 or 703229
Clydach (Plastics) - (01792) 532418
Coronary Care Unit Cardiology - (01792) 703634 or 703635532418
Cyril Evans (Cardiology) - (01792) 704132 or 704133
Cyril Evans HDU (Cardiology) - (01792) 703731 or 618895
Dan Danino (Cardiology) - (01792) 704130 or 704130
D (Medical) - (01792) 703654 or 703655
Dyfed (Burns and plastics) - (01792) 703622 or 703623
E (SDMU) - (01792) 703457 or 703458
F (Medical) - (01792) 703599 or 703490
Fracture Clinic (Trauma and orthopaedics) - (01792) 703306
Gower (Medical) - (01792) 703646 or 703647
G (Surgical) - (01792) 703484 or 703485
H (Surgical) - (01792) 703487 or 703488
ITU Deep South - No direct line
ITU South - (01792) 618874 or 618873
ITU North - (01792) 703774 or 703007
ITU East - (01792) 703480 or 703481
ITU West - (01792) 703471 or 703472
ITU Reception - (01792) 703447 or 703479
J (Musculoskeletal) - (01792) 703461 or 703462
M (Children's surgery) - (01792) 618891
Oakwood (Children's medicine) - (01792) 703585 or 703611
Pembroke (Plastic surgery) - (01792) 703966 or 703967
Plastic Surgery Monitoring Unit (PSMU) - (01792) 703942
Powys - (01792) 703624 or 703625
R (Vascular) - (01792) 703442 or 703443
Surgical Decision Making Unit (SDMU)* - (01792) 703445 or 703446
S (Medical) - (01792) 703638 or 703662
Tempest (Burns and plastics) - (01792) 703801 or 703802
T (Surgical) - (01792) 703445 or 703446
Ty Olwen (Palliative Care) - (01792) 703412
V (Surgical) - (01792) 703743 or 703752
W (Musculoskeletal) - (01792) 703247 or 703245