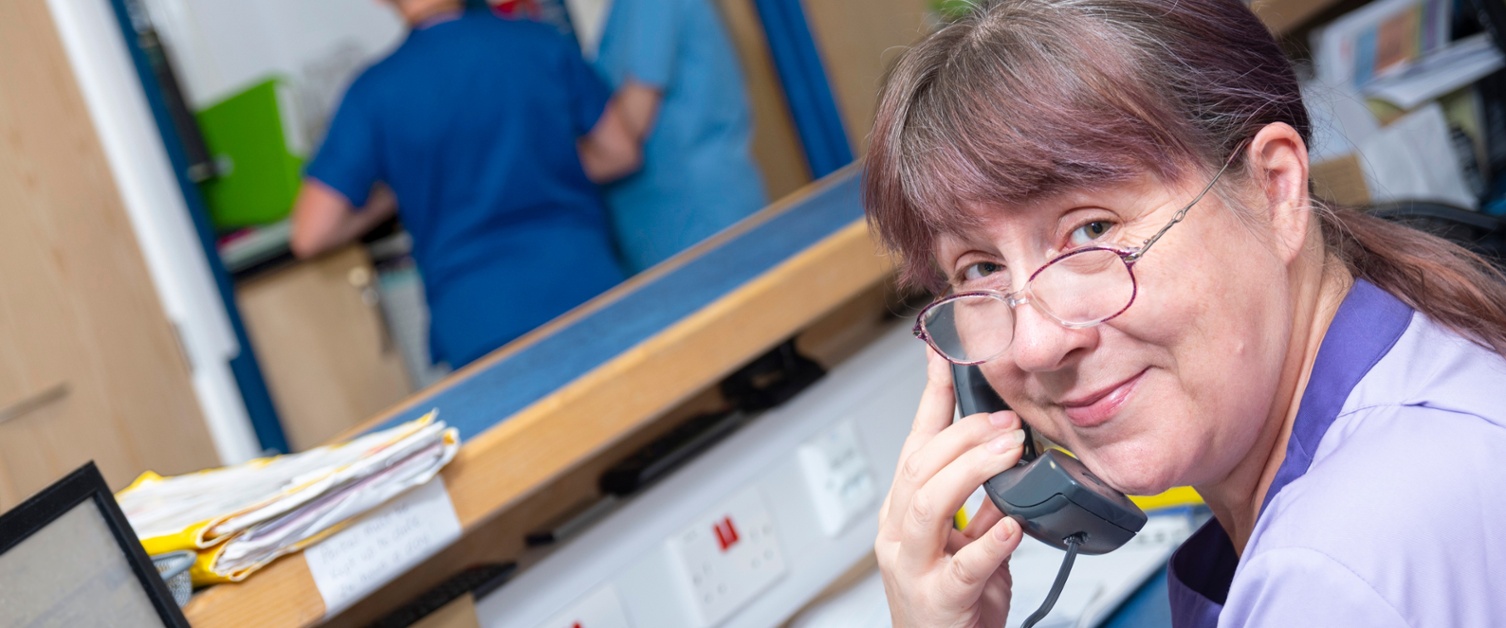 Main switchboard: 01639 862000
URGENT: COVID-19 VISITING Update - Tuesday, March 24
All general hospital visiting has now stopped, effective immediately.
The ONLY exceptions are:
PAEDIATRICS: One parent or carer at a time
MATERNITY: One birthing partner
PALLIATIVE (end of life) care. One family member at a time, if it is safe to do so. Please discuss arrangements with the ward manager.
This is in response to the latest Government announcement about restriction of movements.
Please note: you must NOT visit if you are feeling unwell, especially if you have a high temperature or new persistent cough.
We do have free WiFi on all our sites, so if you can, please 'virtual visit' your relative or friend on their smartphone or tablet on What'sApp, FaceTime, Messenger etc
To help us manage the surge of potential telephone calls our wards may now receive from relatives checking on patients, we are asking patients to nominate a single member of their family (or carer) to be the designated person to contact us.
If your loved one is not well enough or able to designate someone, we will discuss this with a family member.
Having a designated person will avoid several members of the same family ringing the ward.
Thank you for your cooperation.
Checking on patients
Families often get updates on patients' progress when they visit, or they call the ward to find out.
With face-to-face information now suspended and COVID-19 pressures growing, there is a real risk that families and carers will find it increasingly difficult to find out how their loved ones are doing.
So we now have dedicated email addresses in place to assist with this. We ask that only one member of a family or one carer is the delegated person to be the contact point, and that they then make arrangements to tell the rest of the family.
Please ensure when you email us that you provide the patient's name, address, date of birth and Ward details (if known) to help us identify them.
SBU.MorristonPatientContact@wales.nhs.uk
SBU.SingletonPatientContact@wales.nhs.uk
SBU.NeathPatientContact@wales.nhs.uk
If you do not have access to email, you can ring 01792 583700 to leave a message and this will be relayed to the ward once a day.
Laundry and toiletries:
Usually, visitors will bring in fresh clothes for patients and take away soiled laundry, and also replace toiletries. With this no longer happening, we've put alternative systems in place.
Because these restrictions mean that many patients will not have family members who can provide these essentials, we now have a central stock of clothing and toiletries for distribution across our sites.
Ward Contact Numbers
Birth Centre and Labour Ward - 01639 862103 or 862117
Ward A (Surgical) - 01639 862042 or 862031
Ward B2 (Musculoskeletal) - 01639 862340
Ward C - 01639 862547 or 862071
Ward D - 01639 862055 or 862633 or 862199
Ward E - 01639 862340 or 862400
Ward F - 01639 862516
Ward G - 01639 862520 or 862521
Neuro-rehabilitation - 01639 862403
Y Rhosyn (Palliative care) - 01639 862481