Pharmacists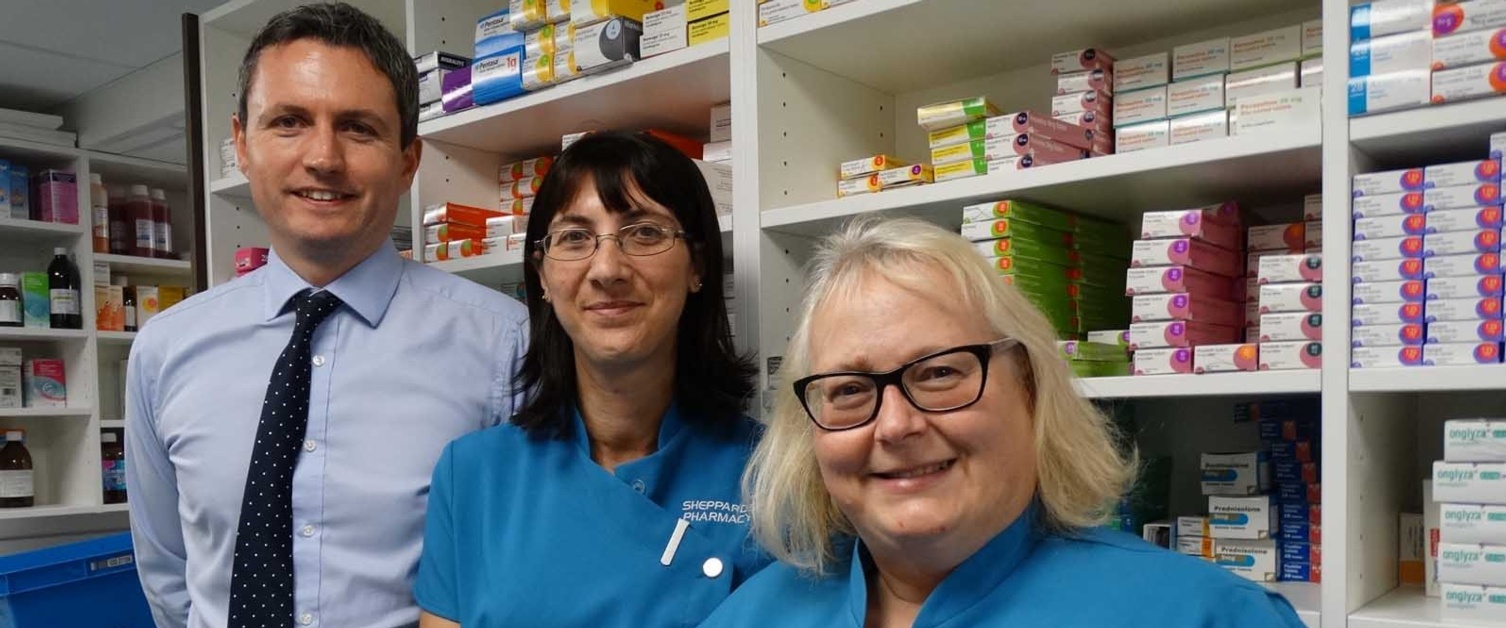 Common Ailments Scheme
Did you know that some of the work traditionally done by GPs is now done by pharmacists instead? This includes offering prescription-only medication for a number of minor ailments without the need to see a doctor first. You can also get over-the-counter treatments for a wide number of everyday conditions - and you won't have to pay for them.
It's called the Common Ailments Scheme. You must register with the pharmacy to use the scheme, but the process only takes a few minutes.
Consultations are carried out in a private room and if the pharmacist decides you still need to see a doctor they will refer you.
For more information on the Common Ailments Scheme, please follow this link.
Common ailments covered by the scheme:
Acne
Athletes' foot
Backache (acute)
Chickenpox
Cold sores
Colic
Conjunctivitis (bacterial)
Constipation
Dermatitis (acute)
Diarrhoea
Dry eye
Haemorrhoids
Hayfever
Head lice
Indigestion/reflux
Ingrowing toenail
Intertrigo/ringworm
Mouth ulcers
Nappy rash
Oral thrush
Scabies
Sore throat/tonsillitis
Teething
Threadworm
Vaginal thrush
Verruca
Sore Throat Scheme
Please note this scheme is currently paused because of Covid.
From 1st December 2019, 20 local pharmacies are also offering a see and treat service for patients over the age of six with sore throats. They offer a while-you-wait swab test to determine if the sore throat is caused by a bacterial infection. If it is, you can be offered antibiotics directly by the pharmacist, without needing to get a prescription from a GP. To find out more, please click on this link to see the list of pharmacists participating in the see and treat sore throat service.