Common Ailments scheme offers free over-the counter medicines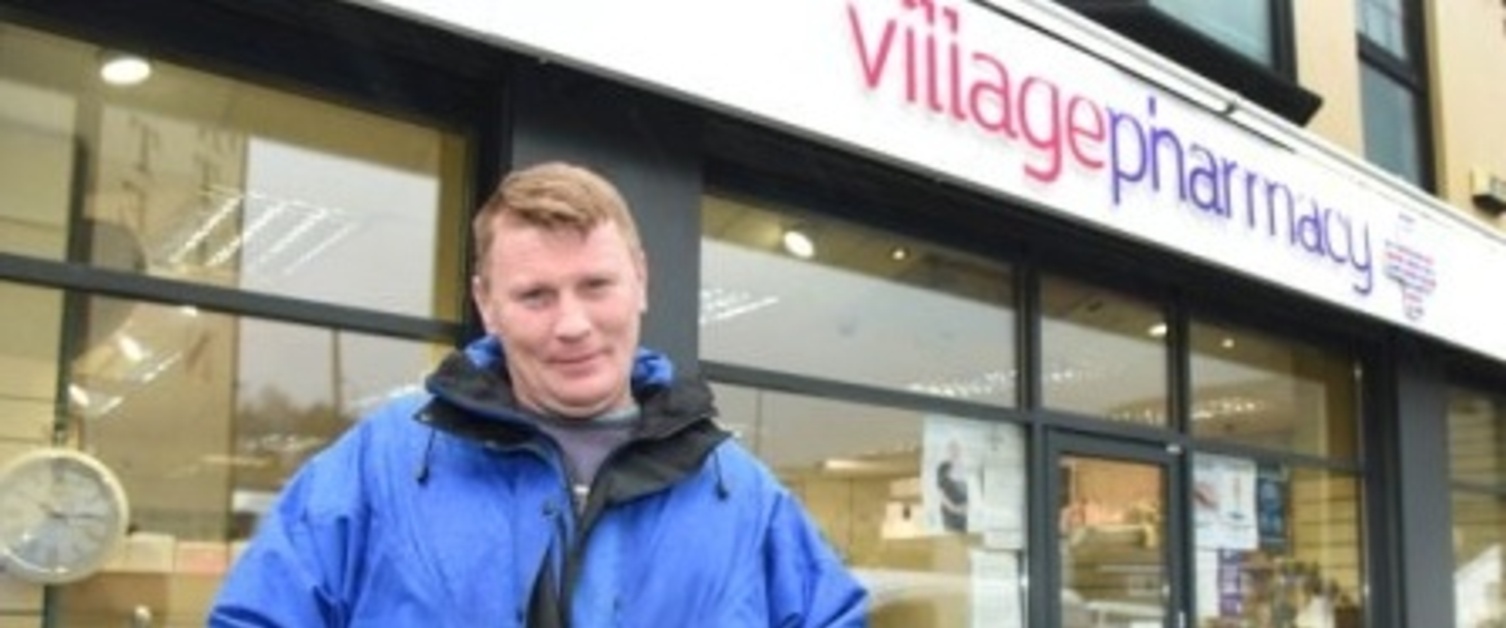 Friday, 1 March 2019
Do you know about a new NHS scheme which provides over-the-counter and prescription medicines free of charge for a specific range of common ailments?
Many of the minor ailments you don't need to see a doctor for, but don't want to pay for, can now be dealt with by your local pharmacy at no cost to you.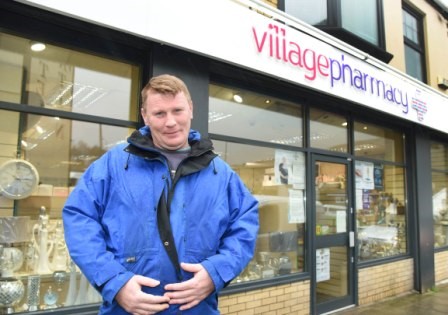 The Common Ailments Scheme covers 26 minor conditions (listed below) and community pharmacies across the ABM University Health Board area – including Neath Port Talbot, Swansea and Bridgend have signed up to it.
Parents in the former mining village of Caerau near Maesteg say the new service has been a godsend in helping them to tackle an outbreak of head lice at the local school.
Alex Duckett, pharmacist at the Village Pharmacy in Caerau, said: "One parent came with a child with head lice and they spread the word at school and then we had all the families coming in. One good result is that it has helped clear head lice at the school."
Parent Leigh Matthews, 38, from Caerau Park, (left) said: "My five year old daughter got head lice and it was much easier to come here for treatment than trying to phone my doctor for an appointment, which can be very difficult.
"I only live a five minute walk away so it is very convenient and I would definitely use the service again, for myself or my children."
The 26 Common Ailments - Acne, athlete's foot, back pain, chickenpox, cold sores, colic, conjunctivitis, constipation, diarrhoea, dry eyes, dermatitis, haemorrhoids, hay fever, head lice, indigestion, in-growing toenails, ringworm, mouth ulcers, nappy rash, oral thrush, scabies, sore throat, teething, threadworms, vaginal thrush, and verrucae.
Gill Coles, a technician at the pharmacy, said: "It's gone down well round here. Young families with head lice were paying £6.99 for one child's treatment and a lot of people have three or four children. It all adds up and can be a lot of money when you are on a budget. I would have been really grateful for it when I was young."
The Common Ailments Scheme has been devised to make use of pharmacists' skills to help take some pressure off local GPs, who are struggling to meet patient demand for appointments. Pharmacists are highly trained, spending four years in university and another year working in a pharmacy before they can become registered.
"We started collaborating with the surgeries and they jumped at the idea straight away," said Alex, the pharmacist. "In the past we have been overlooked in the rush to see a doctor but we do have the skills and tools to deliver the service to patients - we just have to get the message out to the public."
The scheme has proved so popular in Caerau that the pharmacy has taken on another technician to help run the dispensary so that Alex has more time to do consultations with patients.
"Providing this service is helping us build a rapport with patients and with the community generally. People are coming in more to ask our advice about their ailments and they are more trusting of our skills and knowledge.
"This is the way pharmacy is going to go in the future, offering more services," he added. "We already provide flu vaccinations, emergency contraception, smoking cessation schemes and medicine reviews."
As well as the usual over-the-counter medicines, pharmacists have also been trained to prescribe some prescription-only drugs like antifungals for mouth thrush or steroid creams for skin complaints, but they cannot prescribe antibiotics.
The Common Ailments Scheme is available in all local 125 community pharmacies in the ABMU area. You have to register with the pharmacy to use the scheme, but the process only takes a few minutes. Consultations are carried out in a private room and if the pharmacist decides you still need to see a doctor, they will refer you.
Conditions covered by the scheme are: Acne, athlete's foot, back pain, chickenpox, cold sores, colic, conjunctivitis, constipation, diarrhoea, dry eyes, dermatitis, haemorrhoids, hay fever, head lice, indigestion, in-growing toenails, ringworm, mouth ulcers, nappy rash, oral thrush, scabies, sore throat, teething, threadworms, vaginal thrush, and verrucae