Virtual wards - bringing your care closer to home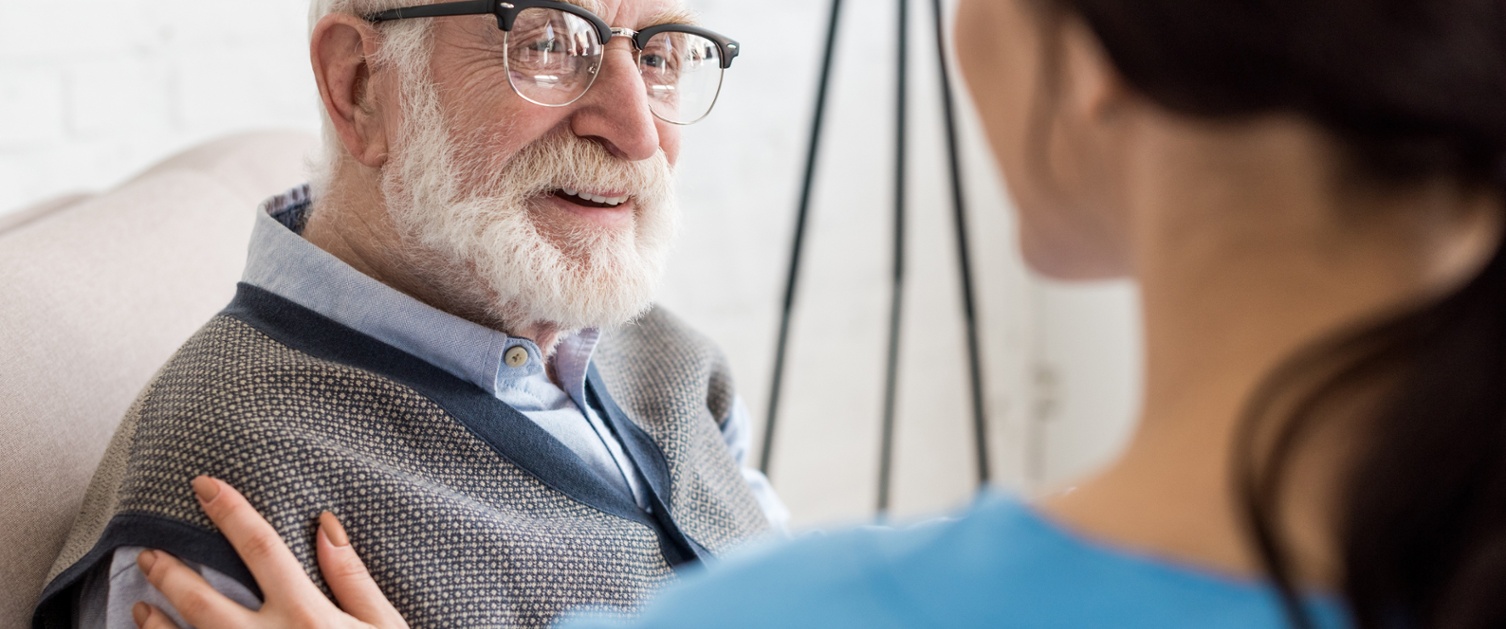 Hello, I'm Dr Anjula Mehta
I'm a GP and also the Group Medical Director for the health board's Primary Care, Community Services and Therapies Group. We're delighted to be able to offer a 'Virtual Wards' service to help bring your care closer to home.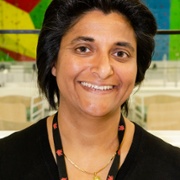 Virtual wards offer wraparound care closer to home - where patients really want to be.
We aim to provide holistic, patient-centred, high quality care through rapid assessment; multidisciplinary team involvement and effective partnership working between GPs and other primary care professionals; hospital staff, social care workers and our third sector colleagues.
As well as offering holistic care to patients, Virtual Wards help to reduce avoidable hospital admissions and support the earlier safe discharge of patients from hospital.
What is a Virtual Ward?
Traditionally, a ward has always been a space in a hospital where patients are admitted into. Most people don't like coming into hospital, finding it stressful, and they often miss the familiar surroundings of their home.
The good news is we can now offer an alternative way of providing care which allows patients to stay home. Rather than a ward being made up of hospital beds, the patients' own beds become part of a 'Virtual Ward.' Hands-on care to patients continues to be provided as before, but in the comfort and familiar surroundings of patients' homes, rather than in a hospital.
How can we do this?
Technology now allows doctors, nurses, other health care professionals and voluntary services to communicate with each other much more flexibly. They don't need to be in the same hospital or surgery (or even the same town) to regularly meet to review and plan each patient's care.
We have also invested in more staff to provide this community based care in people's homes.
Virtual Wards can provide support for those living with frailty; elderly people, and those with complex health and social care needs - in their own homes rather than in hospital.
What does this mean for you?
Keeping you at home - We know people would prefer to be at home rather than in hospital. By bringing together the right professionals we can do this, so you get the right level of care you need at home.
Move you out of hospital sooner - Patients need input from different people before they can leave hospital to ensure they will be safe and comfortable once they get home. Professionals on the virtual ward can make this happen faster and get you home sooner.
Keep people well and prevent accidents or a decline in health - You may not be unwell now, but a professional might have recommended you join the virtual ward so we can keep an eye on you. For example, reviewing your medication or checking your mobility so we can keep you mobile and prevent you falling.
But don't worry, the Virtual Ward won't change any services you currently have that you need.
Once you are on the Virtual Ward you will be contacted by a member of the team who will explain what will happen next.
The Virtual Ward is about making decisions based on what you, as an individual, wants; and what medical professionals feel will deliver the best quality of life for you in your own community.
We will also keep communicating with you, and ensure that together we work out the best plan for your care.