Radiotherapy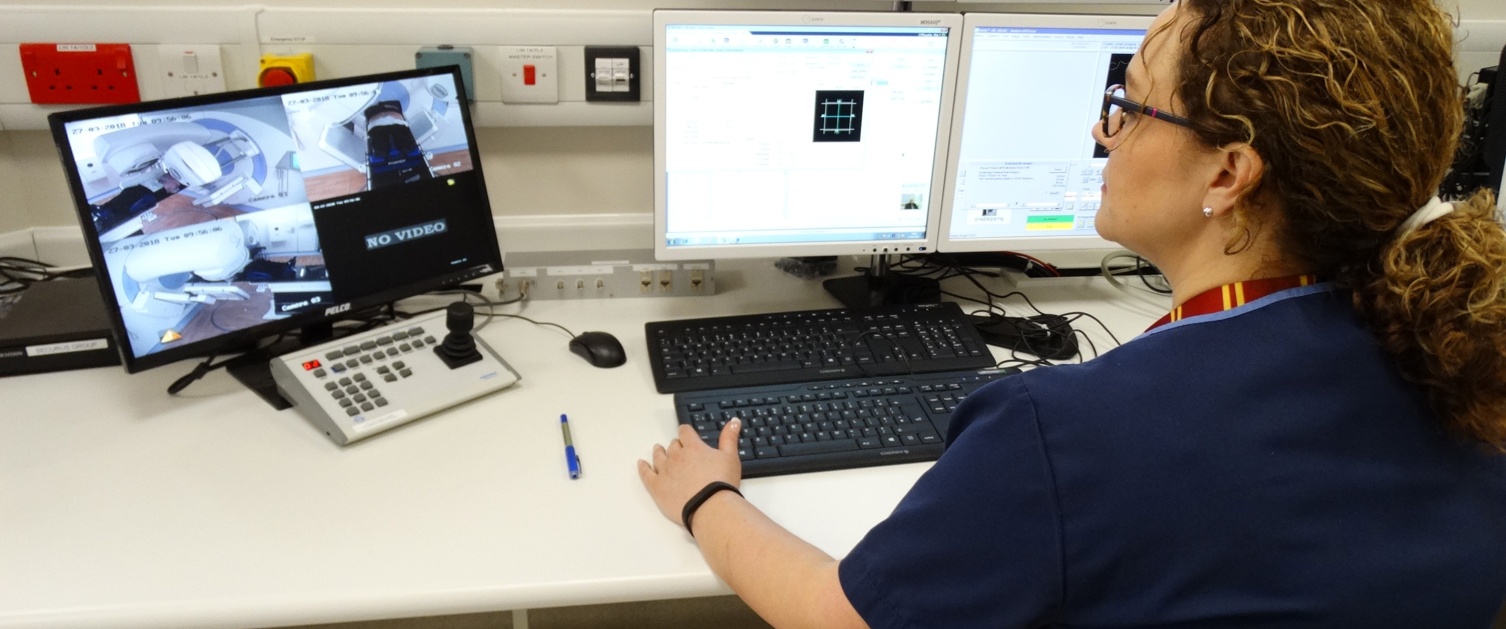 About radiotherapy
Radiotherapy is a highly specialised procedure which uses high energy X-rays to treat tumours which may or may not be cancerous.
Radiotherapy works by damaging cells in the area we are treating, ensuring they do not grow any further. Normal cells are damaged in the process but have the ability to recover. Treatment is delivered by machines called Linear Accelerators (Linacs) and is a painless process.
Singleton Hospital Radiotherapy Centre comprises of both planning and treatment departments - medical physics. We have the capacity to treat 135 patients per day and in excess of 2000 patients on an annual basis.
The treatment department includes a state of the art, wide bore CT scanner, simulator and 4 Elekta Linear Accelerator (Lin A, Lin B, Lin C) one of which is a new Elekta Synergy machine (Lin D).
The staff who perform the scans and deliver the treatment are called Radiographers. Both male and female radiographers work at the radiotherapy department as well as student radiographers from Cardiff University.
About our department
The radiotherapy department is located within the main oncology outpatients unit at the back of the main hospital building.
Up to 50% of cancer patients will undergo radiotherapy as part of their cancer treatment either with or without chemotherapy.