Cheriton Medical Centre Patient Engagement
This engagement closed on 17th February 2023.
Swansea Bay University Health Board has been advised Dr Dhamayanthi Vigneswaran, of Cheriton Medical Centre will be resigning.
The notice period is three months. Dr Vigneswaran will finish providing services on the 31st March 2023. The Health Board would like to recognise and thank Dr Vigneswaran for the services she has provided to the community for many years.
Dr Vigneswaran is the only GP at Cheriton Medical Centre, and the Health Board must make sure Dr Vigneswaran's patients can continue to access GP services. A Vacant Practice Panel was arranged to consider the options available.
The points considered by the panel included:
Ensuring patients could continue to access services from a GP practice after 31st March.
The Health Board does not award new contracts to single-handed GPs, as there are many challenges around sustainability for the future and it is difficult to recruit and retain GPs
There are 12 neighbouring practices that are available to take on new patients.
Patients will have access to wider clinical teams and additional services.
After careful consideration the panel recommended the only option available to the Health Board to make sure patients can continue to access GP services from the 31st March 2023 is to disperse the list. This means patients registered with Cheriton Medical Centre will need to be allocated to another GP Practice.
All patients will need to be transferred to new practices by the 31st March 2023 to ensure patients continue to have access to GP services.
The Health Board is proposing to register patients with a GP practice close to their home. This will start from 1st April 2023 and the new GP practice will receive the patient records so they will be aware of their medical history and any medication that they are taking.
Patients will not need to do anything and will be able to contact their new practice from the 1st April to access services.
Please continue to use GP and Nurse services from Cheriton Medical Centre and attend any clinics until the 31st March 2023.
Patient and Stakeholder Engagement
The patient and stakeholder engagement will commence on 23rd January 2023 and end on 17th February 2023.
The Health Board would like to invite you to share your feedback on how these changes will affect you and what we can do to reduce the impact. Here's how you can submit your feedback: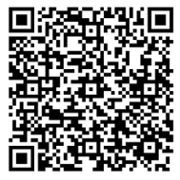 Drop-in event
The Health Board will hold a drop-in event at Blaen-y-Maes and Portmead Community Centre on 8th February between 2pm and 6pm where you can come along to share your views. Further sessions within the community may also be planned.
Follow this link to view a bilingual poster with information about the Cheriton Medical Centre Patient and Stakeholder Engagement drop-in session.
Useful links
Follow this link to read a letter to all patients at Cheriton Medical Centre.
Follow this link to read an information leaflet containing the above information, and the proposed plans for patients.
Follow this link to frequently asked questions of the future arrangements of Primary Care Services to the patients of Cheriton Medical Centre.