Emergency Department (ED)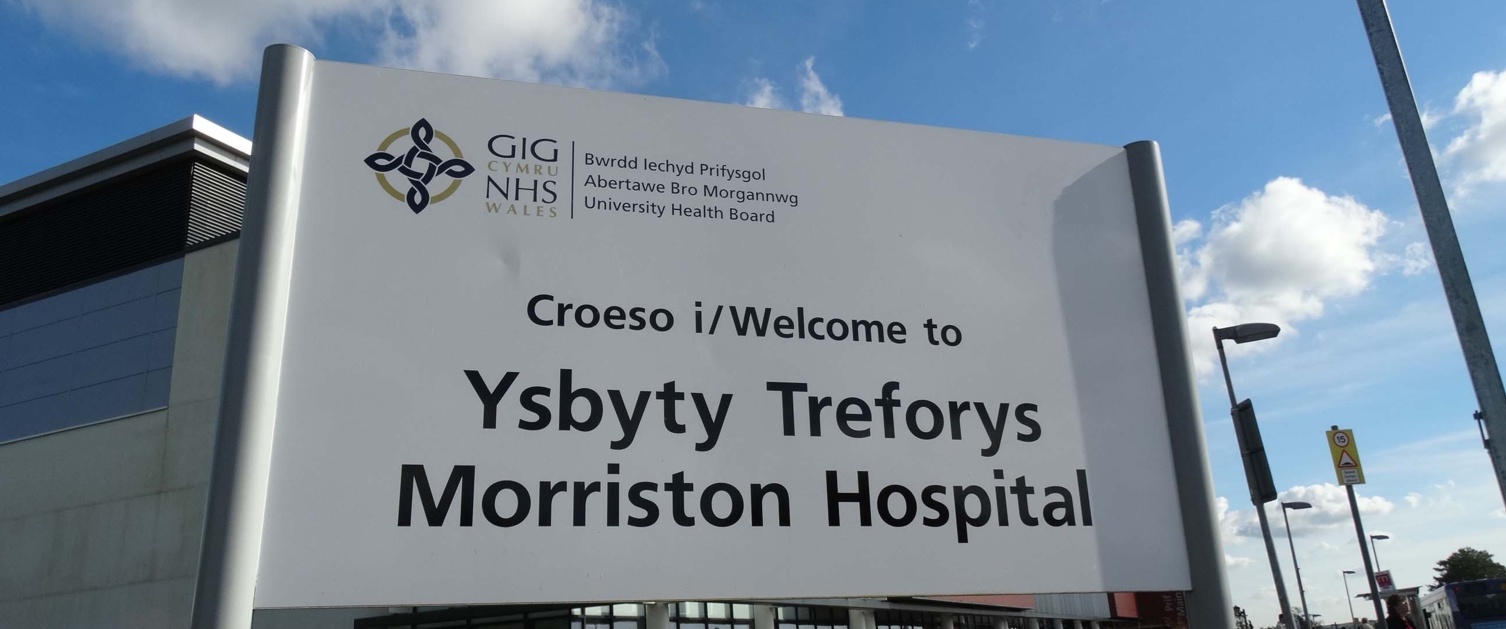 Our Emergency Department in Morriston Hospital is receiving a high volume of phone calls from patients wishing to book an appointment. Please note, the 'phone first' system is NOT available at Morriston currently. It is only being piloted at the University Hospital of Wales in Cardiff. Staff in Morriston ED CANNOT provide appointments at this time and ask that patients refrain from tying up the phone lines. Thank you.
Only come to our emergency department (ED) at Morriston Hospital if it's for serious and life-threatening conditions that need immediate medical attention including breathing difficulties, persistent severe chest pain, heavy blood loss, severe burns, loss of consciousness, suspected stroke, deep wounds.
Not an emergency but need help fast?
The services below may be able to help you resolve your issue much quicker than the ED, which can be busy and subject to long waits.
COVID-19 UPDATE:
Minor injuries
The Minor Injury Unit at Neath Port Talbot is currently open for patients from 7.30am until 11pm. However, this is dependent on capacity and the types of injuries of patients already in the department. The wait for MIU is normally much quicker than in the Emergency Department at Morriston Hospital.
Patients who have minor medical conditions are asked to contact their GP or visit their local pharmacy.
Fracture clinic
In addition, the fracture clinic at Morriston Hospital is also planned to move on Monday to Neath Port Talbot Hospital. Patients with a fracture clinic appointment are being contacted directly to advise them of the change of venue.
This is to support the changes needed at Morriston Hospital to care for patients with COVID-19.
Thank you and please stay safe!
Children's Emergency Services
We are rearranging some of our children's services in Morriston Hospital in response to COVID-19.
The hospital's Paediatric Emergency Department is now co-located with the Paediatric Assessment Unit to form a dedicated Children's Emergency Unit (CEU). This is to protect children and their families during the outbreak.
The entrance to CEU is located by driving past the main emergency department entrance and taking the next right turn. Signage will be visible.
The unit will accept patients aged 0-16.
We are currently only allowing one parent or carer, and the entrance is drop off only. Parking is usual hospital parking areas.
The pathway for GP referrals remains the same.