Burns and Plastics for Children and Young People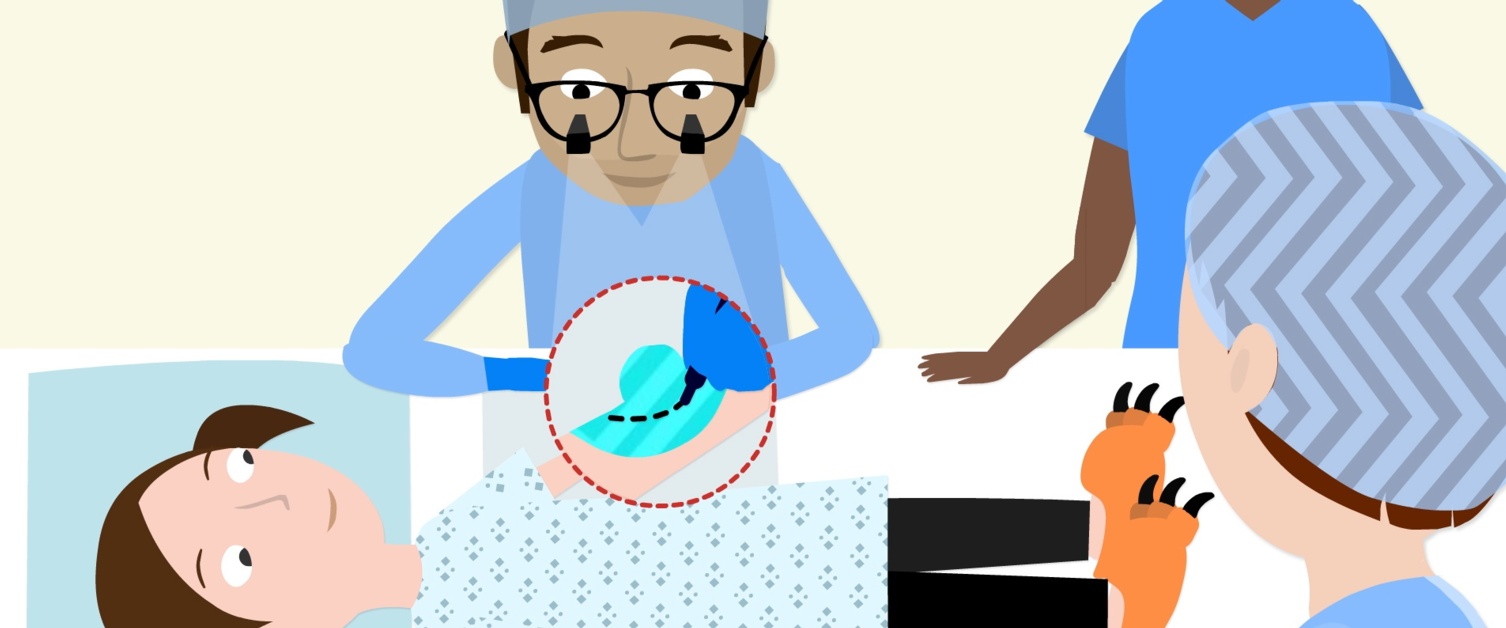 About us
Here at the Welsh Centre for Burns and Plastic Surgery we also treat patients from birth up to the age of 18.
Some of our patients will need treatment and surgery for burns, while some will have birth defects and other problems which require plastic surgery.
Young people are treated on Dyfed Ward.
Due to the COVID-19 pandemic, there may be changes to outpatient appointments. In light of this, consultant paediatric plastic surgeon Mr Nicholas Wilson Jones has put together some general advice on dealing with paediatric plastic surgery concerns. Follow this link to read more.
Making things easier
We are always striving to improve the way we care for our young patients.
As part of this, we have worked with an award-winning animator to produce a cartoon called Numb and Numb-er which helps our young patients who need surgery and their families decide if local anaesthetic is right for them.
Local anaesthetic is often suitable for children and young people having surgery on minor lumps, bumps and injuries, but not always taken up.
Find out more about our new cartoon Numb and Numb-er by reading the full story in our news pages.
You can also watch the video below.