Vaccination newsletter 31st of March 2021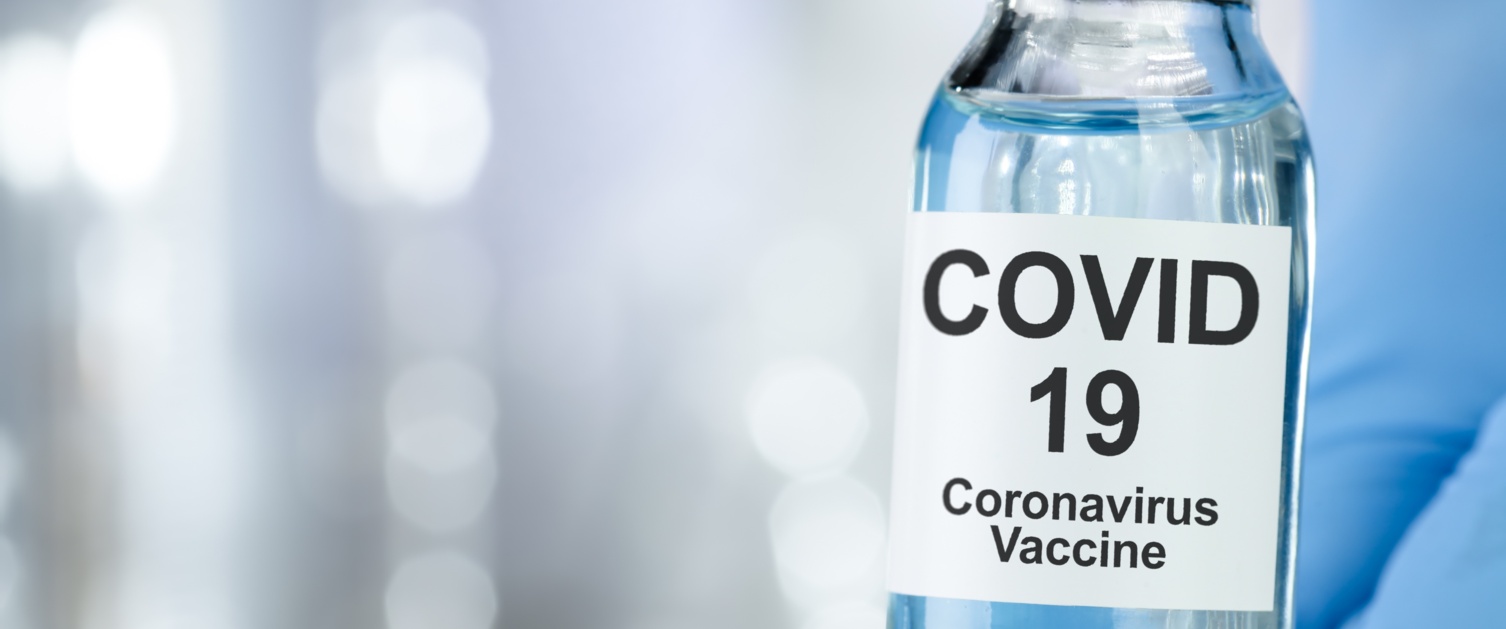 Welcome to the latest edition of our weekly newsletter, 31st of March 2021, which brings you up to date with where we are with the roll out of the Covid vaccines across Swansea and Neath Port Talbot.
The sun's out and there's cause for optimism as we head towards the end of the first phase of the vaccine roll out – that's ages 50 and up, frontline health and social care workers and those at increased clinical risk.
Vaccinations are actually ahead of schedule in Swansea Bay, which means we can shortly start on the second phase – that's everyone else aged between 49 and 16. We remain on course to hit the July 31st milestone of having offered all adults 16 and up a first dose of the vaccine.
We have enough doses for now and continue to keep a close eye on the ever-changing supply situation.
The overall Covid case rate in Wales and number of deaths are also falling.
Unfortunately, there's always a 'but'. This time it's BUT we must not blow it now by assuming the relaxation of restrictions means we're in the clear. We are not. Coronavirus is still out there and we can only keep it at bay if we continue to socially distance, wear our masks in enclosed public places and wash our hands regularly, even if we've had one or both doses of the vaccine. We must also make every effort to attend for vaccination when invited. If you can't make it, please let us know (details below).
The evidence is that the vaccine works really well at stopping you from becoming ill with Covid, with it being particularly effective at stopping severe illness which can lead to hospitalisation or death. But remember there's a risk you could still pass the disease on without knowing it.
That's a great overview of where we are. But there's plenty more to tell you so let's get cracking.
Latest figures
Please note: Figures correct as of 2pm on Wednesday, March 31st, 2021. These figures are for the Swansea Bay University Health Board area, not the whole of Wales.
1st dose: 176,569
2nd dose: 54,844
Doses given in GP practices (first and second doses): 65,993
Running total (1st and 2nd doses): 231,413
Latest news
Protect yourself, protect the community We want as many of you to get your scheduled vaccinations as possible - to help protect yourselves, and so we can all get back to normal. We're doing our bit to ensure we don't leave anyone behind. You can help too, by considering the following:
• If you're aged 55+; OR you have an underlying health condition and still haven't received your first invitation; OR you declined initially but have now changed your mind - we're putting on some extra vaccination slots after Easter for you. Please email: sbu.covidbookingteam@wales.nhs.uk.
• Unpaid carers – If you've already applied but haven't heard yet, don't worry, we'll get back to you shortly.
• Got an appointment but can't make it? It's very important you tell us right away so we can reschedule you, and offer your slot to someone else. Ring us on 01792 200492 or 01639 862323 between 9am and 5pm Monday to Saturday. The average wait is five minutes. You can also email us on: sbu.covidbookingteam@wales.nhs.uk
• Had an appointment but didn't show up? - If you missed your first appointment but didn't let us know you weren't coming, we'll now send you one more appointment. We really DO want to see you, so please make every effort to come this time. **Please note that if you don't turn up again without telling us, we won't contact you a third time.**
• Please don't ring or email us asking to go onto a reserve list. We do have reserve lists, but it's not possible to apply to join them. We manage reserve lists internally, offering them to the next in line who can come at short notice.
•And just for assurance - the extra vaccination clinics and reserve lists don't interfere with any scheduled appointments. These are extra services and won't cause any planned vaccinations to be delayed or switched.
Parking at Margam The good weather has seen visitor numbers soar at Margam Park which has led to the introduction of advance online booking for park visits. However, this does not affect the Mass Vaccination Centre in The Orangery. You do not need to book a parking space if you have a vaccination appointment. You will still be able to park when you arrive. But we recommend giving yourself a bit more time for your journey as traffic can be busy in the area.
Missed appointments at our Mass Vaccination Centres You may have seen on the news that we had a spike in the number of people not attending for their appointments and not letting us know in advance. We call these missed appointments DNAs, which stands for Did Not Attend.
Thankfully that rate appears to be falling. Go to this page on our website to read a detailed statement on missed appointments.
But these are the headlines:
The DNA rate fell on Tuesday, but remains above average.

Vaccines are not thrown away, despite the pressure created by DNAs.

Empty slots are often filled at short notice via our reserves process. (The booking team ring those 'next in line'. There is NO LIST for the public to join.)

Additional clinics are organised to use up vaccine.

We do everything possible to alert people to their appointments, including sending text reminders 24 hours before their appointment.

Cancelling or rearranging appointments is easy by phone, with average waiting times of just five minutes. (01792 200492 or 01639 862323 between 9am and 5pm Monday to Saturday.)
You can also email: sbu.covidbookingteam@wales.nhs.uk
Three pharmacies offer vaccination under pilot scheme Two Swansea pharmacies have begun giving Covid vaccinations today under a pilot scheme.
A third will begin this weekend.
The vaccines are given strictly by appointment only to invited local residents who are in the correct priority group and due for their first dose.
It's all part of efforts to make getting a vaccine easier.
Detailed planning has ensured there is enough Oxford-AstraZeneca vaccine for each pharmacy to initially schedule 100 appointments per week.
Unlike with flu, no walk-in vaccinations will be available.
The Covid vaccinations will be carried out by a pharmacist in a private room.
The three pilot pharmacies will be vaccinating some people in group 6 – a very large group which includes those with underlying health conditions and unpaid carers.
Many in this group are also being vaccinated in the Mass Vaccination Centres, at their GP surgery and on the Immbulance mobile vaccination clinic.
The pharmacies will also be vaccinating those aged 49 and under as the programme moves into phase two in the next week to 10 days.
Go to this page on our website to read the full story about our Covid vaccination pilot scheme in pharmacies.
Oxford-AstraZeneca vaccine and blood clot reports Following reports that use of the Oxford-AstraZeneca vaccine has been suspended in Germany for under 60s and Canada for under 55s, we want to reassure everyone once again that the UK authorities continue to recommend the vaccination for adults of all ages. This recommendation follows a review of safety data for over 12 million doses administered in the UK.
Germany has administered nearly 2.7 million doses and the German medicines regulator has found 31 cases of people developing a rare type of blood clot.
Canada suspended use of this vaccine following reports of blood clots in Europe. However, no blood clots related to the vaccine have been reported there following the administration of 300,000 doses.
After extensive review of vaccine safety data, the UK and European medicines regulators and the World Health Organization found that there is no evidence to link this vaccine with blood clots.
Our advice in Swansea Bay remains the same: this vaccine is effective at preventing severe cases of COVID-19 and hospitalisation.
The benefits of having a COVID-19 vaccine significantly outweigh any risks so when the time comes to have your first and second doses, please take up the appointment offer.
Go to this page on our website for our Oxford-AstraZeneca fact checker.
And finally…We hope you have a happy and relaxing Easter bank holiday weekend. But if you do need healthcare, remember pharmacies can deal with many minor complaints and the Minor Injury Unit at Neath Port Talbot Hospital is a great alternative to A&E for minor injuries, including fractures and cuts that need stitches. It's open every day between 7.30am and 11pm and treats adults and children over the age of one.
Go to this page on our website for the Easter bank holiday pharmacy rotas.
That's all for this week. Many thanks for reading.
We'll catch up again next week.