Our new elective surgery hub as it was going up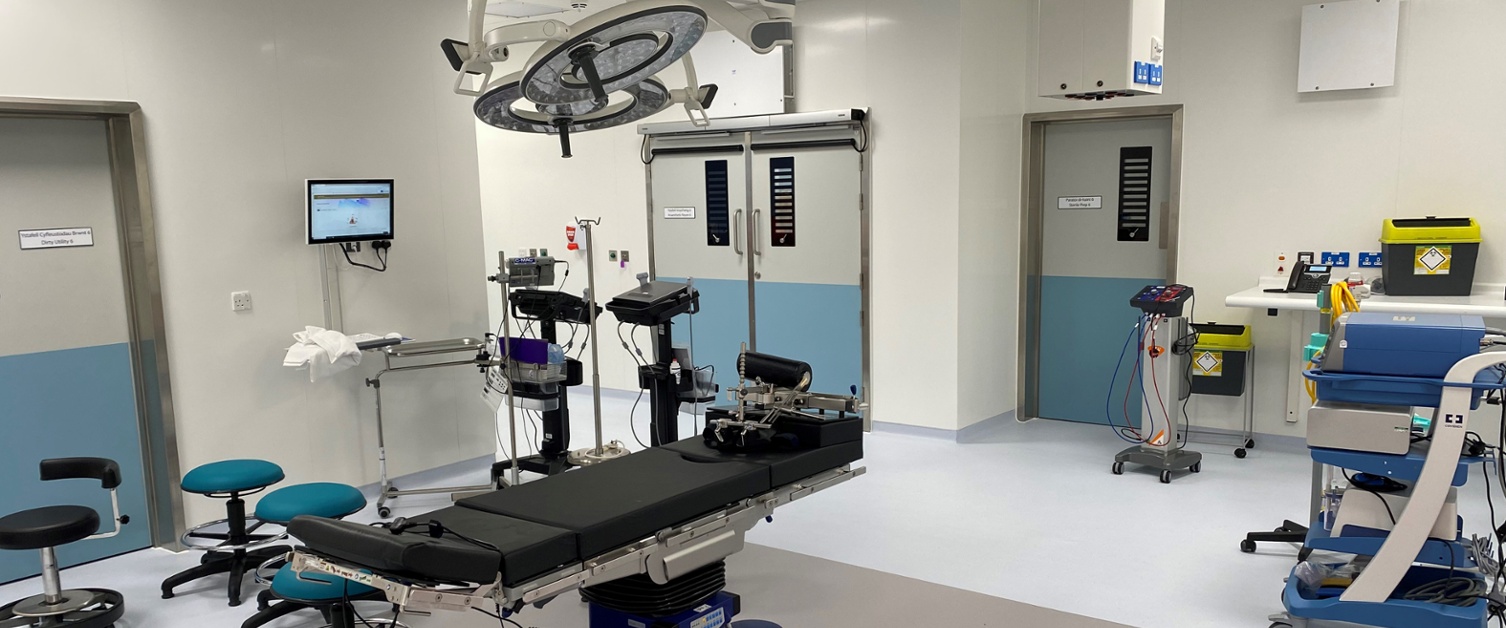 One of the new theatres in the elective surgery hub at Neath Port Talbot Hospital.
Our new elective surgery hub
Our new Elective Surgery Hub opened on 15th June 2023. Work started in the autumn of 2022, with the threatre modules arriving on site just before Christmas. Since then it's been all systems go finishing off the construction work and fitting the building out. We've already built one of these theatres in Singleton Hospital, which was described as 'space age' by one of the surgeons now using it. So we were really excited to see the work at the new hub at Neath Port Talbot Hospital going sp well and delighted to see it open as scheduled in June 2023.
Here are just a few images of the work (mostly taken in March 2023).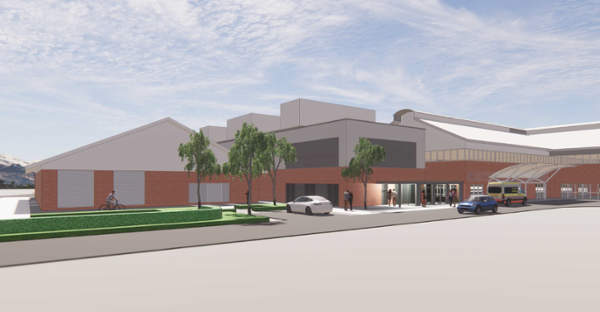 An artist's impression of the new hub once it's finished in the early summer of 2023.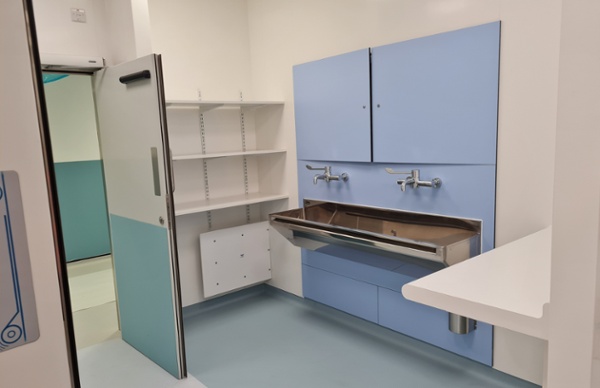 One of the scrub rooms being fitted out.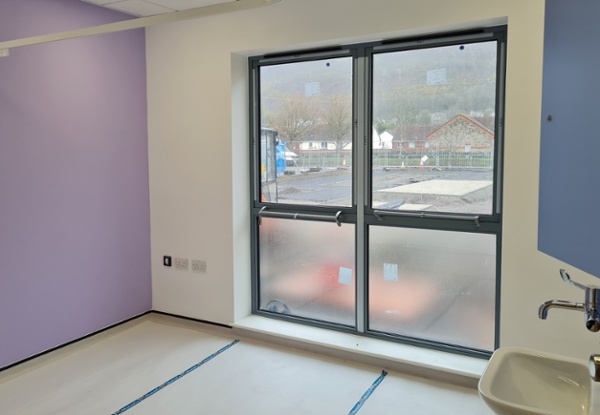 The pre-assessment area under construction.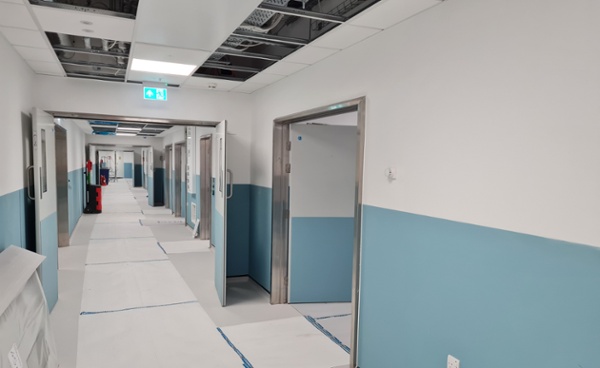 The corridor to theatres being completed.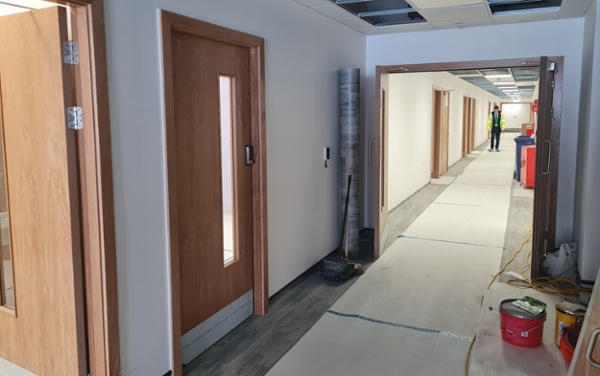 Another of the corridors under construction in the new hub.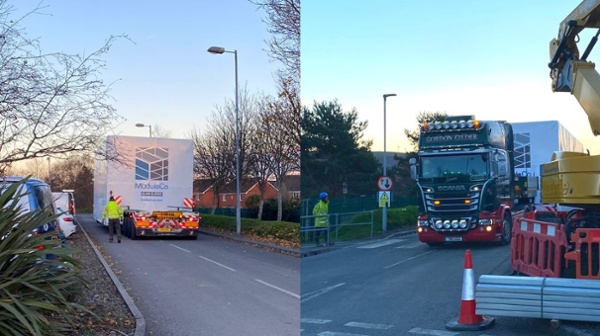 December 2022 and the theatre modules arrive on site in Neath Port Talbot Hospital. The high quality modules were built off site, and further construction, fitting and finishing work is being carried out to complete the hub.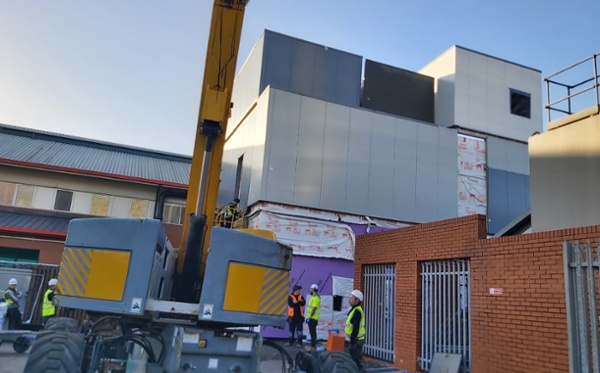 Shortly after the theatre modules were delivered, this picture shows some of the hub's early external construction work.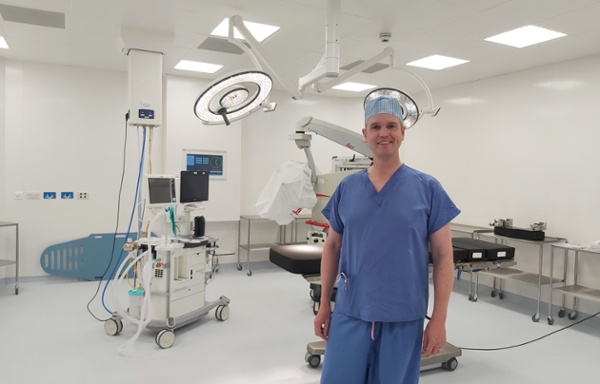 What's coming - this is a picture of a similar theatre, already built, at Singleton Hospital.