Instant access to hospital consultants for expert advice is making a big difference to GPs and other healthcare professionals across Swansea Bay.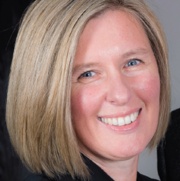 Last month the health board became the first in Wales to launch Consultant Connect, which has been successfully used by the NHS in England and Scotland.
Backed with Welsh Government funding, it was developed here in record time – just 72 hours instead of the usual six to eight weeks.
Left Dr Ceri Todd, who has made use of Consultant Connect several times
Since going live on 10th April, the app has been downloaded by 200 GPs, paramedics and allied health professionals.
If they are with a patient in the community and are not sure what to do, they can use the app to dial a number to the relevant specialist within a matter of seconds – 24/7.
Evidence suggests that in more of half of cases this has avoided hospital admissions or outpatient referrals, at a time when the NHS faces the greatest challenge in its 72-year history.
Since Consultant Connect was launched, the service has received 141 calls from 29 different surgeries across the Swansea Bay area.
Dr Ceri Todd, who leads the City Cluster of GP practices in Swansea, is among those to have taken advantage of it.
"I found it to be extremely useful and efficient" said Dr Todd.
"We can access it through a mobile phone app which means we are not tying up our landlines at a time when all of us are having to do telephone triages with patients.
"I've used it two or three times and it was so easy. You don't have to keep looking up the correct number and there's the immediacy of the response. I can't fault it really."
Initially the service focused on COVID-19 inquiries, along with urgent general medical and renal medicine inquiries, diabetes and palliative care.
This has now expanded to include community geriatric care, endocrinology, gastroenterology, and acute medical admissions.
Dr Todd said: "The more departments they can add, the better. It really is very helpful."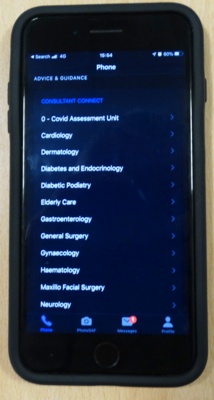 Alongside GP surgeries, access to Consultant Connect has been provided to the Swansea Acute Clinical Team, Cefn Coed Hospital, HM Prison Swansea, the musculoskeletal physiotherapy team, community learning disability team, district nursing team and community mental health team.
As well as accessing telephone advice and guidance, they are able to use the app to take photographs and share them confidentially with consultants.
Swansea Bay's Interim Deputy Medical Director, Dr Alastair Roeves, said: "I have been really impressed by the willingness of doctors and nurses from secondary care to pick up the phone and support colleagues working out in the community to keep patients safe.
"So far, 141 calls have been made. We have evidence that 56 per cent resulted in the patient not needing to be referred for admission to hospital or outpatients.
"At a time when GPs and community teams are working hard to keep people safe at home, this Consultant Connect service is making a difference already."
You can read our Consultant Connect launch story here.