Breast cancer treatment transformed in Swansea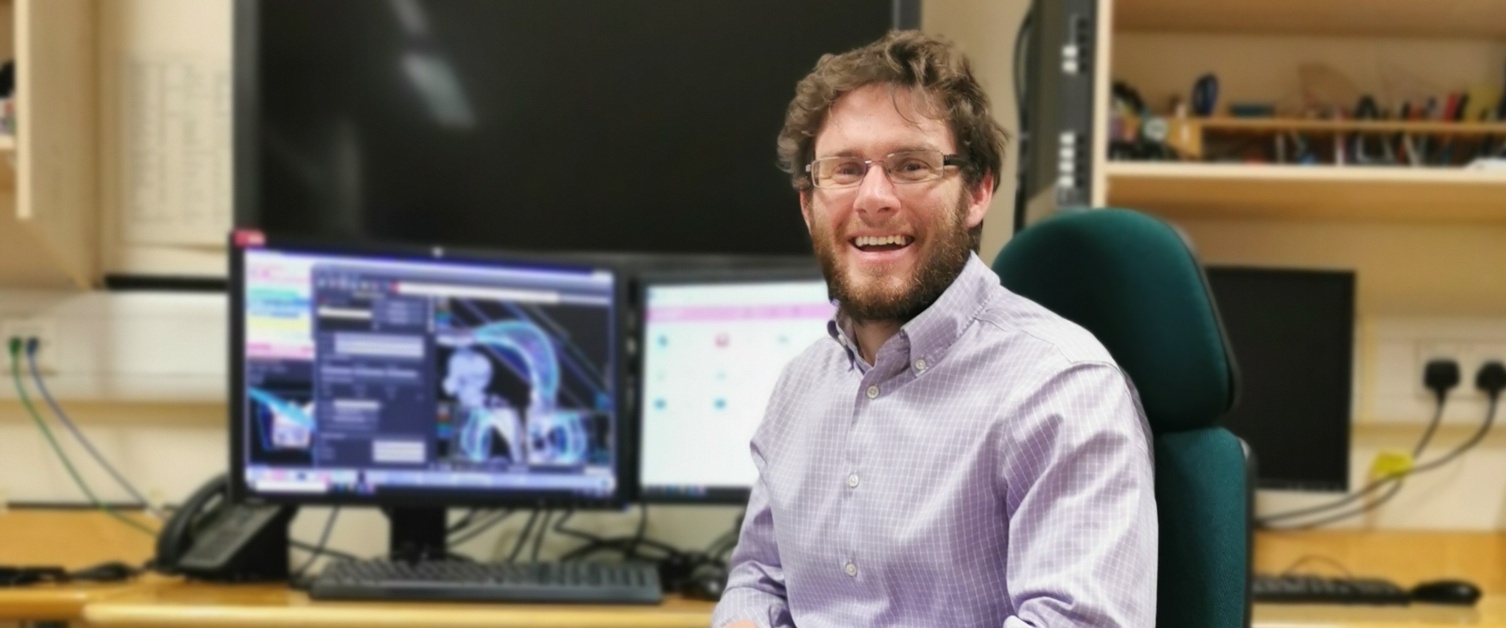 A revolutionary new approach to treating breast cancer has been put on the fast track at Swansea's Singleton Hospital.
Patients previously had to make the round trip from as far as Aberystwyth every day for 15 days to receive their radiotherapy there.
Now thanks to pioneering work at the hospital's South West Wales Cancer Centre, the treatment is spread across just five days.
Main pic above: head radiotherapy physics technologist Doug Etheridge
A huge investment in new equipment within the radiotherapy department allows higher doses to be delivered safely and without worsening side-effects.
This is how most radiotherapy for breast cancer will be delivered from now on – and the extra capacity created could allow the centre to treat more patients every year.
Head of Radiotherapy Physics Dr Ryan Lewis said the coronavirus outbreak had been the catalyst for this rapid pace of change.
"Cancer services and radiotherapy in particular have had to continue during the pandemic.
"As most surgical services had stopped, there was an increased need for some patients to receive radiotherapy instead.
"We have seen an increase in patients – which means extra demand with no real increase in capacity."
Dr Lewis said that, traditionally, most breast cancer patients would require 15 visits over consecutive weekdays. However, the outbreak meant an increased risk to them and to staff.
Five years ago, the centre was selected as one of the sites to take part in a trial known as Fast Forward.
The cancer research delivery team together with the radiotherapy department recruited 74 patients into the trial.
They were randomised to receive either the conventional three-week treatment or one week's treatment at a higher dose.
The five-year trial results showed radiotherapy delivered over one week to be as effective as the standard three weeks. The patients involved in the trial are followed-up for a further five years.
The Cancer Research Delivery Team led by Research Delivery Manager Jayne Caparros and Lead Radiographers Ffion Morgan and Catrin Rock have made vital contributions.
The hard work of all the teams involved within radiotherapy, research and medical physics meant the department was ready to change its technique immediately the results came out – instead of later this year as planned.
Dr Lewis said: "Following the Covid-19 outbreak we were the first of the three regional radiotherapy centres in Wales, and one of the first two in the UK, to start this five-day treatment.
"Now, three months later, most centres in the UK are following this regime.
"Because we can reduce the demand on the service, we can treat more patients as well. So the benefits are twofold.
"The individual patients don't have to come as often, plus we can treat more patients in a quicker manner."
More than £12 million is being spent over three years on new equipment for the South West Wales Cancer Centre. Funding has been provided by the Welsh Government and Swansea Bay University Health Board.
Two linear accelerators have already been replaced and a CT scanner will be imminently, at a combined cost of £9.8 million. A third replacement accelerator is due to be installed this year, costing a further £3.9 million.
This and other new equipment allows the radiation dose to be increased while still accurately targeting the tumour.
Head Radiotherapy Physics Technologist Doug Etheridge said a new treatment planning system had been introduced. "That really enabled us to bring this technique forward.
"We have managed to automate the way we plan our breast treatment. It used to be inputted manually, which took some time.
"Now we can write a script – computer coding which automates some of the treatment planning process – and the plans are automatically produced more quickly and safely but also give a better, more uniform dose."
That was before the pandemic. However, with the number of treatments being reduced, the automated planning solution also had to be rewritten to accommodate changes to dosage and other aspects of treatment.

Left: illustration of a left breast treatment for five visits, showing the sparing of the heart and left lung as much as possible
Mr Etheridge added: "Getting the patients into the new planning system took four or five months of work. Changing this treatment technique over was done in two weeks.
"This was achieved through a lot of resources and time, and people putting in long hours."
Dr Lewis said the five-day approach would be how most breast cancer cases would be treated from now on.
"Covid-19 forced us to bring forward the change to five-day breast treatments, which was not due to happen until later in the year.
"This has been made possible by multi-disciplinary team working together in a safe and effective manner.
"Reducing the number of visits will hopefully increase capacity and enable us to treat more patients each year."
Go to this page to read our previous story on the radiotherapy investment.