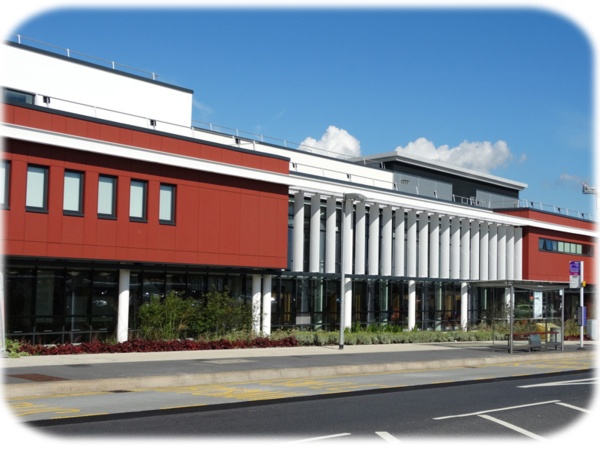 COVID-19 VISITING UPDATE: Please note our rules regarding hospital visits have changed. For the latest guidance on our visiting regulations, please visit this page.
Welcome to The Welsh Centre for Cleft Lip & Palate. We provide a service to those born with a cleft lip and/or palate who live in South, West and parts of Mid Wales. We see babies, children, adolescents, adults and their families. We also provide a service to those with a submucous cleft palate and non-cleft velopharyngeal dysfunction.
The service is based at Morriston Hospital, Swansea and we hold clinics at University Hospital of Wales, Cardiff.
There are many different professionals who work in our team. More information about these professionals can be found below. We work with many community NHS colleagues throughout the region and are part of the South Wales South West Managed Clinical Network.
The majority of cleft related surgery and outpatient clinics are suspended although limited outpatient appointments and some baby surgery is resuming slowly. Please also see the page "COVID- our services" for more specific information and advice together with the UK Cleft Development Group's (CDG) statement.
We are answering our phones so if you have a cleft-related problem and wish to speak with a member of the team then please don't hesitate to contact us on 01792 703810
Email: abm.cleftenquiries@wales.nhs.uk
Mae'n ddrwg gennym gyhoeddi bod pob llawdriniaeth a clinigau cleifion allanol cysylltiedig a hôllt wedi cael eu hatal hyd nes y rhoddir rhybudd pellach i ganiatâu adleoli adnoddau I reoli Covid-19. Rydym yn dal i ateb y ffôn felly os oes gennych broblem frys yn ymwneud â hôllt peidiwch ag oedi cyn cysylltu â ni ar 01792 703810
E-Bost: abm.cleftenquiries@wales.nhs.uk
CLAPA has closed its offices but orders can still be placed over the phone on 020 7833 4883 via email info@clapa.com or via their contact form https://www.clapa.com/contact-us/#contact-form
The Cleft Nurses are working and are available on 01792-703810
The Cleft Team psychologists are offering telephone appointments for any cleft team patients and families in relation to any corona-virus related concerns, anxiety or distress. If you would like to arrange an appointment please contact the team on 01792-703810
Contact Details
You can contact us by phone, email or mail:
Andrea Thomas – Cleft Co-ordinator 01792 703810
The Welsh Centre for Cleft Lip & Palate
Floor 2B, CAB
Morriston Hospital
Swansea
SA6 6NL
Follow us on Twitter @CleftTeamWales
Support the Welsh Centre for Cleft Lip and Palate
Our cleft charity fund is open to donations and we are grateful for any contributions, large or small. All funds go towards improving patient care and the experience of our patients at The Welsh Centre for cleft lip and palate.
Donations can be made by a cheque made out to 'The Welsh Centre for cleft lip and palate Charity.'
Cheques can be posted to:

The Welsh Centre for cleft lip and palate
Morriston Hospital
Heol Maes Eglwys, Morriston SA6 6NL