Vaccination newsletter 8th of April 2021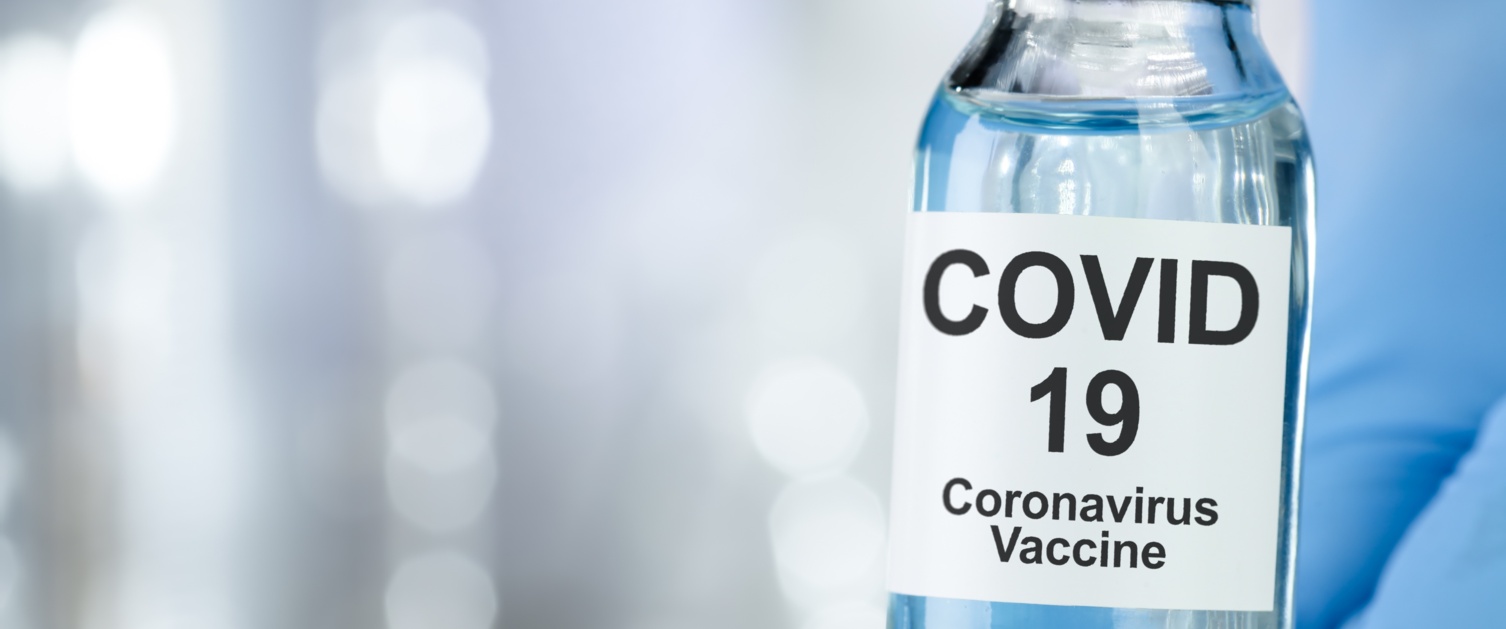 Welcome to the latest edition of our weekly newsletter, 8th of April 2021, which brings you up to date with where we are with the roll out of the Covid vaccines across Swansea and Neath Port Talbot.
Apologies for the delay in getting the newsletter to you this week, we wanted to make sure we shared the very latest information we have on the Oxford-AstraZeneca vaccine.
We may have been having flurries of snow here in Swansea Bay but that hasn't put a freeze on our vaccination programme.
We've now offered everyone over the age of 50 who was identified on our database a first dose of vaccine in Swansea Bay, and started offering vaccinations to the general cohort, of people age 16-49. We've begun by calling the oldest in this group (40-49 years old).
We're still encouraging anyone who thinks they have been missed from these groups to get in touch – details on how to do this are include below. There are genuine reasons why sometimes we don't know of individuals (they may have moved into the area, changed their address or given incorrect contact details, for example) so please accept our apologies if we haven't invited you and we should have. There is a vaccine available for everyone so please let us know.
We also recognise that circumstances and viewpoints change – so if you initially declined an appointment, but have changed your mind, then that's fine too.
We've vaccinated the majority of unpaid carers who completed our online form; however we are aware that a few people are still waiting to be contacted. Unfortunately some people didn't include contact details on the form, or input the wrong date of birth meaning that we can't find them. Around 50% of the forms that were completed have been forwarded to GPs to vaccinate and the remainder have been vaccinated through our centres. If you haven't heard from us, then please let us know on the details below and we will be in touch.
Behind the scenes we are investigating the issue of why some people have not attended their vaccination appointments without letting us know first – known as Did Not Attend (DNAs) - and we are reviewing the geographical data we've collected. We'll be using our findings to target our approach as much as possible. In the meantime, we are putting on extra clinics to use doses of the Oxford AstraZeneca vaccine leftover due to DNAs.
Nationally, there have been positive moves in Wales as neighbouring health board Hywel Dda has begun to vaccinate with the Moderna vaccine. We'll keep you posted if/when this vaccine comes into use here in Swansea Bay.
There has been lots in the news too about the rare blood clot risk linked to the Oxford-AstraZeneca. Our team is closely monitoring this situation and continuing to follow the very latest advice issued in the UK.
That's a great overview of where we are. But there's plenty more to tell you so let's get cracking.
Latest figures
Please note: figures correct as of 2pm on Wednesday, April 7th, 2021. These figures are for the Swansea Bay University Health Board area, not the whole of Wales.
1st dose: 186,761
2nd dose: 57,124
Doses given in GP practices (first and second doses): 68,463
Running total (1st and 2nd doses): 243,885
Had your vaccination? That's great! But remember you still need to socially distance
Please continue to keep a two-metre distance from people you don't live with, wash your hands frequently and wear a face-covering in enclosed public spaces. Why? Because the vaccination takes two-three weeks to begin to protect you, so you are still vulnerable. Also, you could still catch the virus and pass it on to others without knowing it, particularly if you don't have symptoms.
So please don't throw caution (or your face-covering) to the wind after you've had your jab. Keep on playing it very safe to ensure we keep the spread of the virus down and get back to normal as soon as we can.
Latest news
Oxford-AstraZeneca vaccine update – a special message from our medical director
"The UK's Medicine Healthcare and Regulatory Products Agency (MHRA) has put out new advice following the possibility of a very rare blood clot being linked to the Oxford-AstraZeneca vaccine.
"According to the MHRA, the risk of this side effect is very small - about four in one million - to those who receive the vaccine.
"More than 20 million doses of this vaccine have been given in the UK so far, with 79 reported cases of these unusual blood clots – which is an occurrence of 0.000395%.
"While you may be concerned about what you are hearing in the news, the MHRA has made clear that the benefits of vaccination greatly outweigh the risks, and this type of "course correction" is common in vaccination schemes.
"But patient and product information will be updated to make sure everyone is aware of this very rare side effect along with other potential side effects.
"Meanwhile, the Joint Committee on Vaccination and Immunisation (JCVI) said the developments were out of 'utmost caution' and has advised:
Anyone aged 18-29 should be offered an alternative to the Oxford-AstraZeneca vaccine.
Pregnant women should discuss having this vaccine with their health care professional.
Anyone who has already received a first dose of Oxford-AstraZeneca should have their 2nd dose as planned.
"The Committee of Human Medicines has also said that people with a history of blood disorders that increase the risk of blood clotting should only have the Oxford-AstraZeneca jab where benefits outweigh potential risks.
"Covid-19 vaccination has proven to be highly effective at preventing severe disease and hospitalisation. The Oxford-AstraZeneca vaccine has already saved thousands of lives.
"The Welsh Government, Public Health Wales and NHS Wales are working with other agencies to continually monitor vaccine safety, and are keeping this issue under close review. In Wales, people's safety will always come first and we will only use vaccines where it is safe to do so and the benefits continue to outweigh the risks.
"Vaccines are the best way out of this pandemic and provide strong protection against COVID-19 – it is important that when people are called forward, they should get their jab.
"We'll keep you updated on any changes as we update our plans in Swansea Bay to reflect this new advice - but at this stage we don't see any delay to the rollout of our vaccine programme."
- Dr Richard Evans, Executive Medical Director, Swansea Bay University Health Board
Over 50s and at-risk adults Earlier this week, it was reported that all over-50s and at-risk adults have been offered a Covid-19 vaccination in Wales. Here in Swansea Bay, we have offered a first vaccination to all over 50s, however, we are still asking anyone from this group, and others, who thinks they have been missed to get in touch as follows:
If you're aged 50+; OR you have an underlying health condition and still haven't received your first invitation; OR you declined initially but have now changed your mind please email: SBU.CovidBookingTeam@wales.nhs.uk.
Unpaid carers – If you've already applied but haven't heard yet, don't worry, we'll get back to you shortly.
Got an appointment but can't make it? It's very important you tell us right away so we can reschedule you, and offer your slot to someone else. Ring us on 01792 200492 or 01639 862323 between 9am and 5pm Monday to Saturday. The average wait is five minutes. You can also email us on: SBU.CovidBookingTeam@wales.nhs.uk.
Had an appointment but didn't show up? If you missed your first appointment but didn't let us know you weren't coming, we'll now send you one more appointment. We really DO want to see you, so please make every effort to come this time. **Please note that if you don't turn up again without telling us, we won't contact you a third time.**
Please don't ring or email us asking to go onto a reserve list. We do have reserve lists, but it's not possible to apply to join them. We manage reserve lists internally, offering them to the next in line who can come at short notice.
And just for assurance - the extra vaccination clinics and reserve lists don't interfere with any scheduled appointments. These are extra services and won't cause any planned vaccinations to be delayed or switched.
Vaccinations for 40-49 year olds As we are currently two weeks ahead of our original COVID-19 vaccination schedule in Swansea Bay, we have been able to start offering people aged 40-49 a vaccine, starting with the oldest in this group.
As with previous appointments, we are contacting people in this group directly to arrange a time and date to attend one of our mass vaccination centres.
Moderna Yesterday, the first doses of Moderna vaccine were given in Wales, at West Wales General Hospital in Carmarthen. This is a great development for the vaccination programme in Wales. We aren't currently administering this vaccine in Swansea Bay but will let you know if we are earmarked for any deliveries of it.
That's all for this week. Many thanks for reading.
We'll catch up again next week.