Vaccination newsletter 21st of October 2021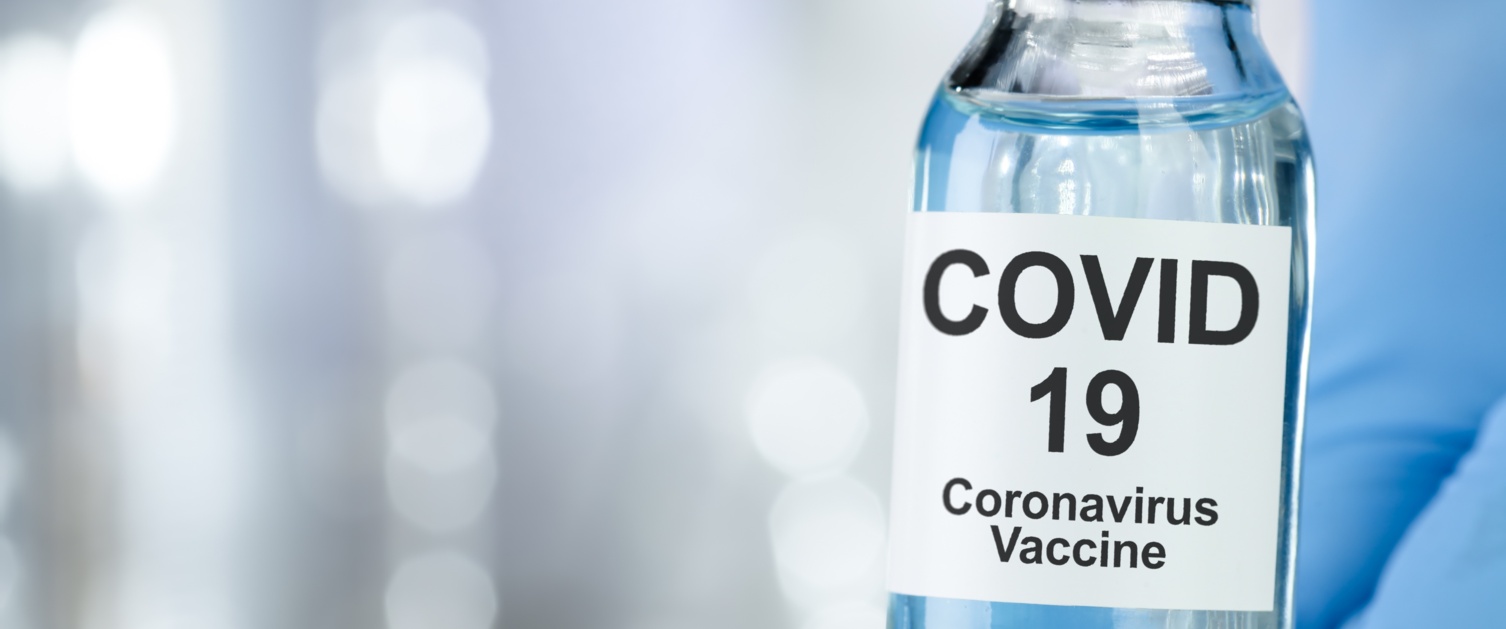 More than 28,000 Covid booster doses have been given so far by Swansea Bay UHB, which is testament to our vaccination team's dedication.
They are delivering the booster programme on top of giving first and second doses and third doses to people with weakened immune systems.
We know it can be frustrating if you are waiting for your booster appointment, but rest assured we are working through our list as quickly as possible and will contact everyone who is eligible in due course.
We have more information on boosters and other developments in and around our vaccination programme below.
Latest figures
Please note: Figures correct as of 12.30pm on Thursday, October 21st. These figures are for the Swansea Bay University Health Board area, not the whole of Wales.
1st dose: 290,983
2nd dose: 269,448
3rd dose (for the immunosuppressed): 2,043
Booster dose: 28,262
Running total (1, 2, 3 and booster doses): 590,736
Latest news
More big steps forward in improving access to vaccinations for all
We know getting to our mass vaccination centres (MVCs) can be a challenge, particularly if you are older, live further away or you don't have your own car.
It's why we're pleased to announce two new developments as part of our ongoing work to increase access to vaccination.
Announcement 1. Two new FREE bus services launch on Saturday
New FREE bus services from Neath and Port Talbot town centres to the Bay Mass Vaccination Centre off Fabian Way start this Saturday, October 23rd.
Buses will run between 7am and 7.30pm, seven days a week. The last bus leaves the Bay MVC at 7.30pm.
Port Talbot service (BFH2): Will leave Bay 7 at Port Talbot Bus Station on the hour, stopping at Bay 5 of the Interchange at Port Talbot Parkway railway station.
Neath Service (BFH1): Will leave on the hour from Bay 4 at Neath Bus Station next to Victoria Gardens.
Return services will leave the MVC at half past the hour.
These new services are in addition to the 9a FREE bus from Swansea City Bus Station, which runs every 20 minutes, Monday to Saturday.
All free bus services stop near to the entrance of the MVC. There is a short walk across a flat car park to the centre's front door.
The Neath and Port Talbot services will be operated by Briggs Coaches and have been arranged by Neath Port Talbot Council.
The council and health board are working together to improve access to Covid vaccinations for all of our communities.
Announcement 2. Units help to contain Covid virus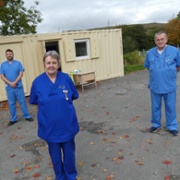 The health board is making it easier for older people to get their Covid booster vaccinations with the use of converted shipping containers.
Three containers, known as Local Vaccination Centres (LVCs), have been located in communities across the Swansea Bay area, including in Seven Sisters Rugby Club's car park, for those who may find it difficult to get to a mass vaccination centre.
The containers build on the success and experience of the Immbulance, the health board's mobile vaccination unit.
Staff are providing Covid booster vaccinations for those with an appointment only and aim to deliver 60 jabs every day.
Go to our website to read more about our new LVCs.
More on boosters, including 'What's in a name?' below
We are contacting everyone who is eligible in due course. Please do not ring our booking centre for an appointment.
For those eligible, boosters are scheduled approximately six months after your second dose. There is usually a gap between hitting the six-month mark and getting your booster appointment.
Appointment letters are being sent out in chronological order from the date the second dose was given and not by age, so you might hear of some younger family members and friends having theirs first.
You will still have a good level of immunity from your first two primary doses and, much like the gap between first and second doses, there is an advantage in waiting before giving boosters.
Once given it will help your body to retain the level of immunity you have as we move into the tricky winter months.
Below is a list of those who are eligible for a booster:
1. Frontline health and social care workers
2. Everyone aged 50 and over
3. Those living in residential care homes for older adults
4. Those aged 16 to 49 with underlying health conditions that put them at higher risk of severe illness from COVID-19
5. Adult carers. All unpaid carers who were identified under priority group 6 in the first phase of the Covid vaccination programme (when you had to register online as an unpaid carers) will be invited in order of receiving their 2nd dose.
6. Adult household contacts of someone with a weakened immune system (also known as immunosuppressed individuals).
We have started the booster programme with those who are over 80, care home residents and health and social care staff and will move through the groups.
Booster vaccine name
We are using the Pfizer vaccine for boosters, which is also known by and marketed under the brand name Comirnaty.
This name appears on information leaflets handed out at our vaccination centres and has understandably caused some confusion.
The leaflets contain information on the name and formulation of the vaccine given and any common side effects. But the dosing schedule relates to the first and second primary doses and not the booster programme, which only requires one dose.
Drop-in vaccinations on hold
Sadly, we currently cannot provide a drop-in service at our MVCs and will have to turn people away.
We ask for your understanding as staff are currently balancing the priorities of our booster programme alongside the delivery of first and second doses, as well as third doses for the immunosuppressed.
We will let you know if we are able to reinstate drop-ins in future.
BUT…you can still get your first and second doses!
If you haven't yet had your first or second Covid vaccination dose, you can still get them by appointment. Please contact our booking team on 01792 200492 or 01639 862323 between 9am and 5pm, Monday to Saturday, or email: sbu.covidbookingteam@wales.nhs.uk
Vaccination during pregnancy
The coronavirus vaccine is safe to have in pregnancy and is effective in preventing serious disease.
Public Health Wales has launched a campaign to give you all the facts and help you make an informed choice that is right for you and your pregnancy.
Dr Christopher Johnson, Consultant Epidemiologist and Interim Head of the Vaccine Preventable Disease Programme for Public Health Wales, has said that in America 160,000 pregnant women have had the coronavirus vaccine, and here in Wales, Scotland and England 100,000 pregnant women have had the coronavirus vaccine.
No adverse effects on pregnancy have been identified as a result of having the vaccine while pregnant. The NHS monitors the safety and effectiveness of the vaccine in pregnancy and we will continue to do so.
Go to this page on the Public Health Wales website for much more information, including FAQs and videos.
Covid + flu = not good!
Flu cases are already being seen in our hospitals so we're reminding everyone eligible for a free flu vaccination to get it as soon as they can.
Flu can be fatal and research has shown that those infected with both flu and Covid are more than twice as likely to die as someone with Covid alone.
Go to this page on our website to read more, including some handy hygiene tips to help you and your family stay healthy this winter.
That's all for this week. Many thanks for reading.