Young Mostyn goes a long way to thank hospital staff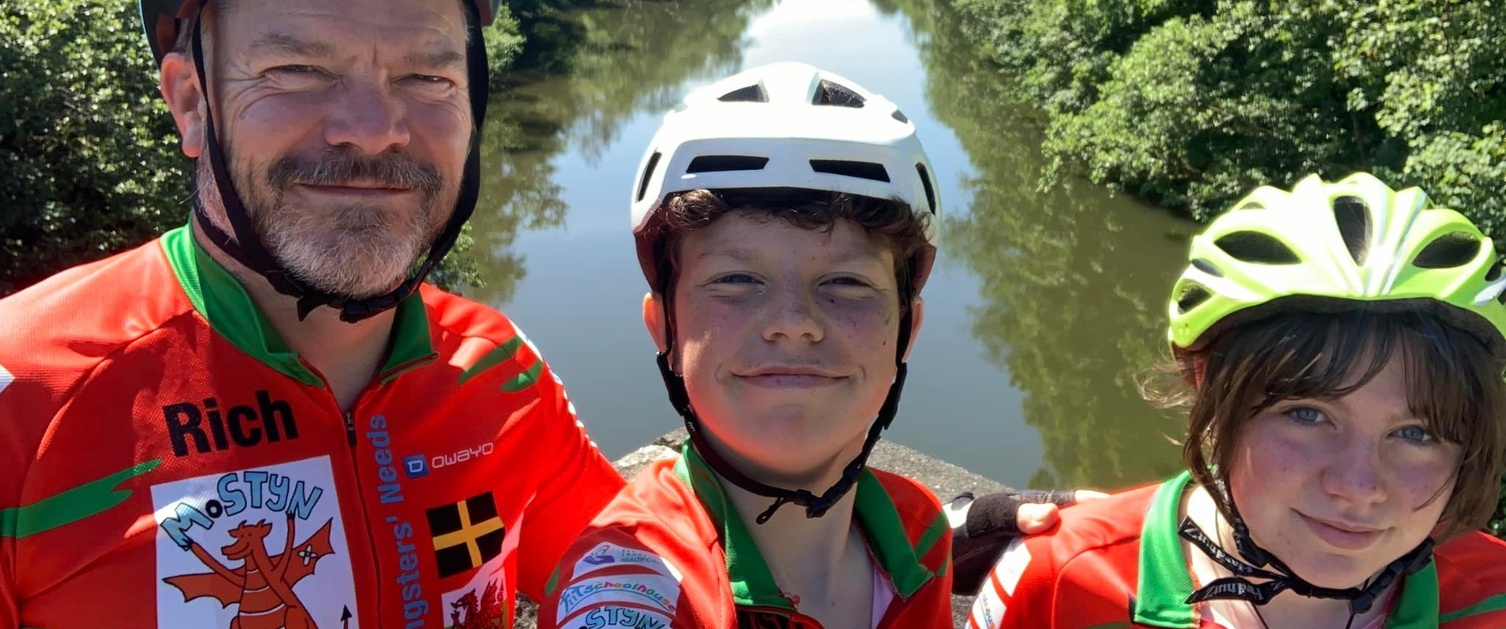 A 12-year-old former patient has stamped his name all over an incredible fundraising challenge, which has collected more than £10,000 for Morriston Hospital's Oakwood children's ward.
Mostyn Carthew (pictured above centre with dad Richard and sister Isobel), who was cared for on the ward before a bone marrow transplant in 2018, undertook a 360-mile sponsored cycle between two places bearing his name - Mostyn in North Wales and Carthew in Cornwall – in order to thank Swansea Bay staff for his care.
The keen rugby player from Gower was accompanied on the six-day journey by his 15-year-old sister, Isobel, and 48-year-old father, Richard.
Their aim was to raise £5,000 but the family has smashed that target – reaching £10,750 - thanks in part to further fundraising efforts by Mostyn's fellow pupils in Ysgol Gyfun Gŵyr, his team mates at Fall Bay RFC, friends in Gowerton RFC and the wider community.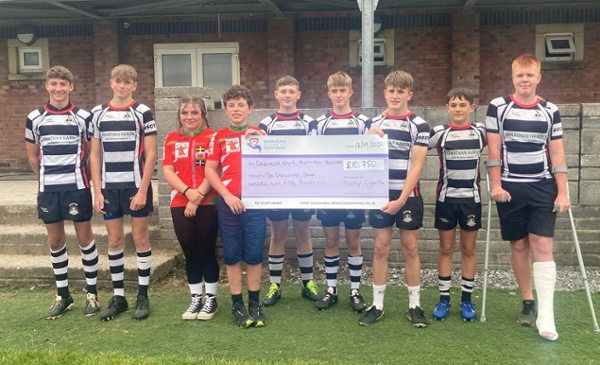 (Above: Mostyn and Isobel with members of Gowerton RFC's under 16s present a cheque for £10,750 to Swansea Bay's Health Charity)
His accomplishment is even more remarkable as his parents were once advised that he was not expected to survive to adulthood.
Mostyn was born in 2010 with a rare genetic disorder called X-linked agammaglobulinemia, also known as XLA. The severe condition can lead to infections of the bloodstream and internal organs.
By the age of seven he was chronically unwell, failing to thrive and being fed intravenously. At eight he received a life-saving bone marrow transplant, becoming first UK patient with XLA to undergo such treatment, at The Great North Children's Hospital in Newcastle.
Happily, he was given the all clear in 2020.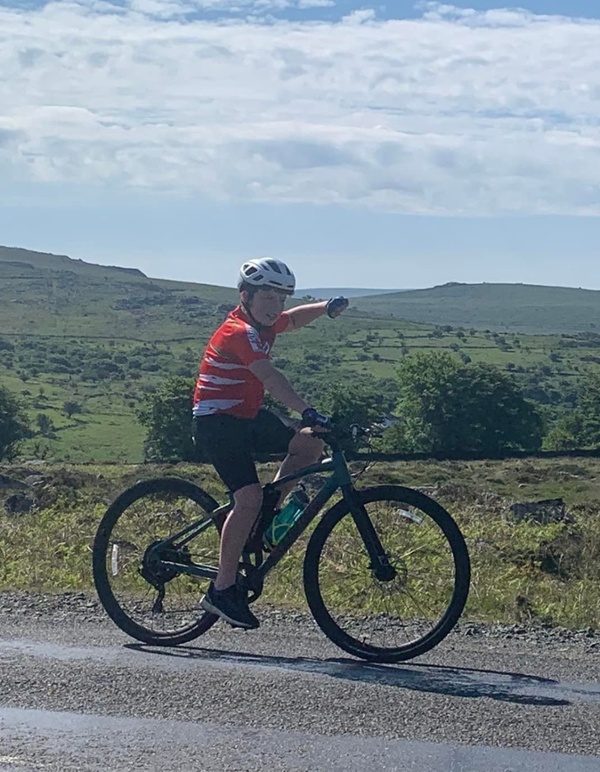 Mostyn said: "When I was ill, I had to stay in Morriston Hospital lots. Everyone was really nice and looked after me.
"I thought it would be good to raise money to make the facilities better in the children's ward so that it would be a nicer place to stay. I spent lots of time in Cardiff and had my bone marrow transplant in Newcastle and both of those hospitals were really new and had good televisions and things.
"I decided to do a bike ride because my family all like riding bikes. Dad came up with the Mostyn to Carthew route, which was very hilly and longer than I had expected, but it was great fun to complete and I'm really thankful for everyone who supported us."
Isobel said: "We trained lots before the ride, doing about 100km a day to get used to being in the saddle, but nothing around Gower prepares you for some of the huge hills in Devon and Cornwall. The Horseshoe pass near Llangollen on the first morning was tough too.
"We enjoyed the support we got as we were cycling, and we passed through some lovely places, but I was really glad to finish. My favourite bits were the ice cream stops, especially the one on Dartmoor."
Richard Carthew said: "At the beginning of 2018 it was unthinkable that Mostyn could cycle to the end of the road, let alone complete a challenge like this.
"His recovery from the transplant was nothing short of remarkable and we thank our lucky stars that Mostyn was given the chance to lead a normal life."
Gowerton RFC junior players John Mann and Garan Jenkins helped organise a bingo and auction night at the club, raising more than £1,000.
John said: "Our coach likes us to develop off the pitch too, so we arranged the bingo night because Mostyn is my cousin and at the time he was pretty ill. I suggested supporting Mostyn and everyone in the team got behind him."
Garan added: "I've known Mostyn since he was born so it was great to support the charity. We had some great donations for the auction and the parents were really generous."
Mostyn's next adventure will be a 340-mile cycle, from the Royal Victoria Infirmary in Newcastle to Morriston Hospital, over five days in May 2023 to celebrate his journey to good health.