Yoga classes aim to ease symptoms and keep wait times flowing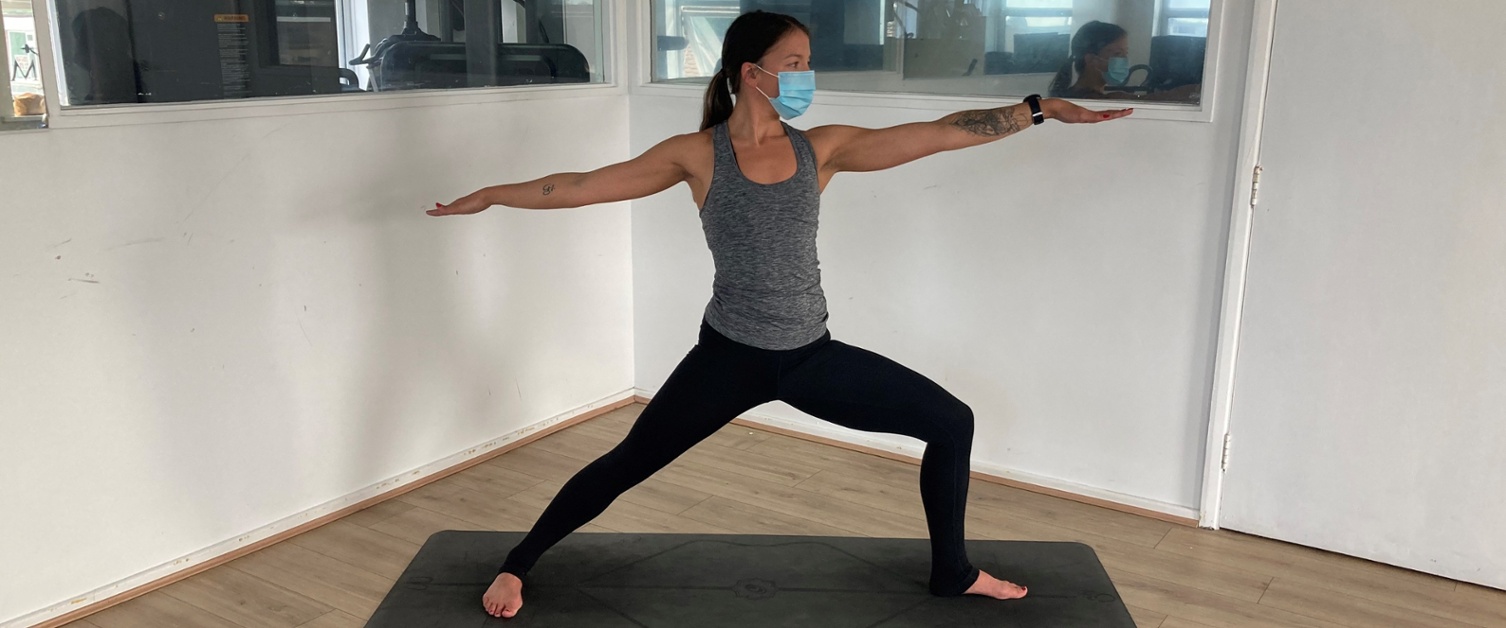 A group of GP surgeries in Swansea is now offering yoga classes in a bid to improve patients' symptoms.
The project, which has been introduced by the Llwchwr Cluster (Estuary Group Practice, Princess Street Surgery, Talybont Surgery and Ty'r Felin Surgery), will offer an alternative form of rehabilitation in the hope of potentially preventing further treatment in the future.
It will be aimed at treating those with mental health concerns (including stress, fatigue, insomnia and anxiety), suffering with musculoskeletal issues (including chronic back, neck and shoulder pain), needing pre-operation conditioning and those suffering with post-COVID or long-COVID symptoms.
The yoga sessions will also be available as a form of rehabilitation for injuries or to help with post-surgery recovery, while also acting as a complementary therapy route for people recovering from sepsis or suffering with chemotherapy or radiation side effects.
Cydnie Hunter, Llwchwr Cluster Project and Development Manager, said: "We thought because there are people waiting for treatment in secondary care due to the backlogs caused by the pandemic that we could do something to ease symptoms and help patients so they might not need that kind of intervention in the future.
"Patients get up to six, one hour long sessions. There can be up to 35 people in a session who have similar conditions.
"A patient can go to their doctor and asked to be referred. They don't have to meet a criteria as long as it's part of the checklist."
Referrals into the project can be made by GPs, Local Area Co-ordinators (LACs), Cluster Social Prescribers and Cluster Mental Health Nurses depending on the patient's condition.
Cydnie explained that she came up with the idea of introducing the yoga classes after hearing first-hand about the health benefits it can offer.
She added: "My partner does mixed martial arts (MMA) and gets riddled with injuries and one of his training partners swears by yoga and never gets injured. He says that working on yoga and his flexibility has really helped as part of his recovery.
"The more I looked into it the more I found that it can branch off into other things as well, like breath work for helping with mental health."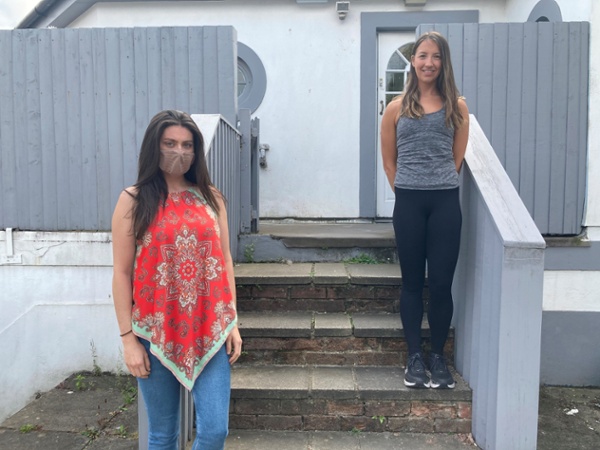 The yoga sessions are currently held via Zoom due to the pandemic but it is hoped that they will take place on a weekly basis within Gowerton or Pontarddulais in the future.
Madison Shaddick, who runs GB Yoga, which is based in Swansea, will be running the classes within the Cluster. She explained that the sessions will be tailored to each group in ways that benefit their individual needs.
Pictured: Cydnie Hunter and Madison Shaddick
She said: "We're going to be taking it back to basics and looking at where the patients are limited and then trying to build on that and strengthen those areas.
"Depending on the group, if it's more musculoskeletal (MSK) trouble that people are experiencing, then it's going to be focused on mobility. There's still going to be a lot of breath work because incorrect breathing can cause other problems within the body, such as tension and stresses.
"When it comes to the mental health side, depending on why they've been referred, there's a whole host of modalities within yoga and mindfulness techniques that you can use, from breath work and meditations.
"There are even trauma release exercises which can really help and something called yoga nidra, which is like a very mild hypnosis, which puts you into a deep sleep, but it will still be paired, when it comes to mental health, with movement."
Working on easing and improving patients' symptoms will be the main goal of the project and those taking part will even be encouraged to practice at home in their own time.
Madison added: "I've had a lot of success working with my clients with easing symptoms. For some people some of their symptoms have completely gone or for other people, as long as they're still doing yoga, their symptoms stay down.
"For all groups, regardless if it's tailored towards mental health or post-surgery, they will also have the option of having bits to do at home. They can have 15 minute bite-sized things so they can continue to work at home which is important because keeping consistent is going to benefit them more than anything.
"It's mainly about getting patients and people comfortable, making sure that they're able to move freely so it's not holding them back and hopefully meaning they don't need any further care.
"Hopefully it means they can either reverse symptoms or manage them or, if not, at least they are out of pain until they are seen further down the line. Getting them pain free is the main goal."
GP Dr Kannan Muthuvairavan, lead of the Llwchwr Cluster, said: "The yoga project commissioned by Llwchwr cluster will provide a range of benefits to the population including acting as a complementary therapy for those undergoing medical treatments for a range of conditions.
"The project will also enable patients to take ownership of their health by replicating what is learnt in the sessions when at home to assist with rehabilitation and prevention of further injuries and negative symptoms."