Workers' loss drives garden makeover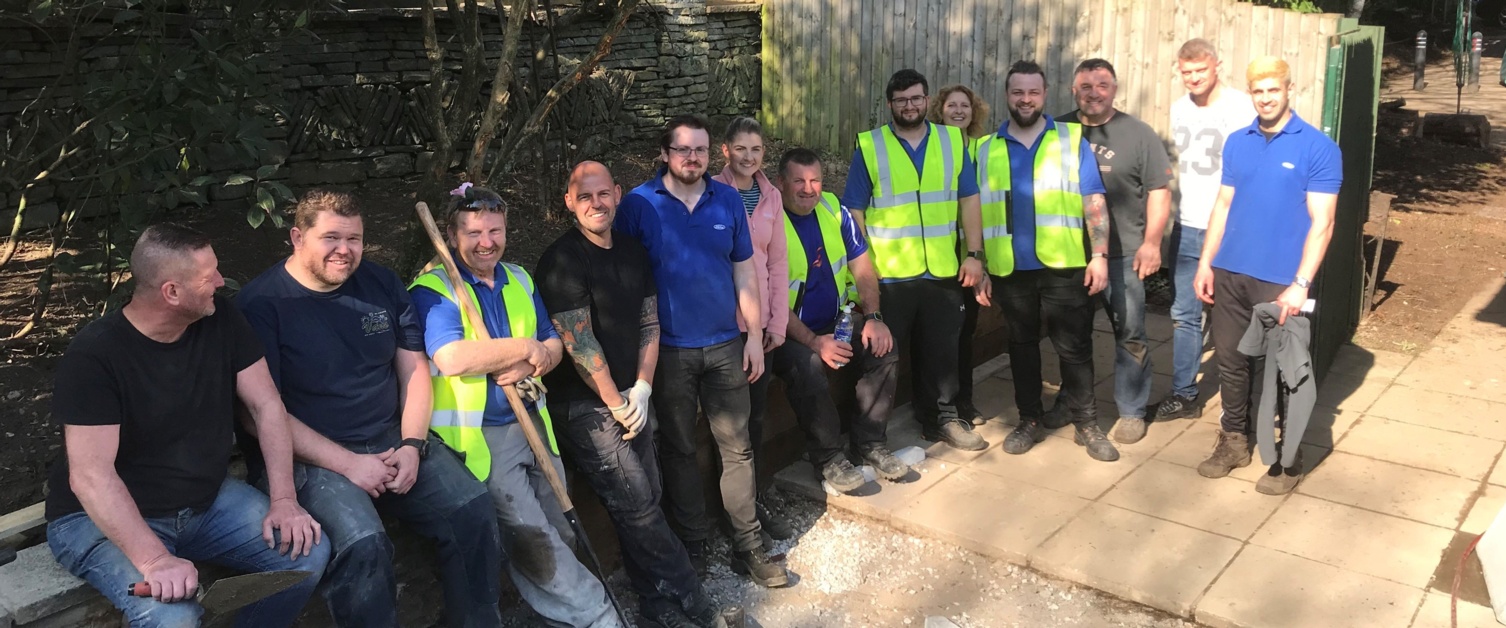 The loss of four colleagues to cancer has driven engine plant workers to carry out a £7,500 garden makeover to help others battling serious illness.
Patients, including those who are bed bound, and their families now have improved access to the picturesque Victorian garden at Swansea's Ty Olwen hospice thanks to staff from Ford's Bridgend factory.
They were so moved by the care provided to their colleagues at Ty Olwen that they secured a donation of $10,000 (£7,500) from the company's European headquarters – the largest ever made to a good cause.
Twenty six volunteers were released from work under Ford's Global Caring Month programme to undertake the revamp in April.
Wales' Six Nations hero Alun Wyn Jones officially re-opened the garden on Saturday, May 4, at a celebration event, pictured below.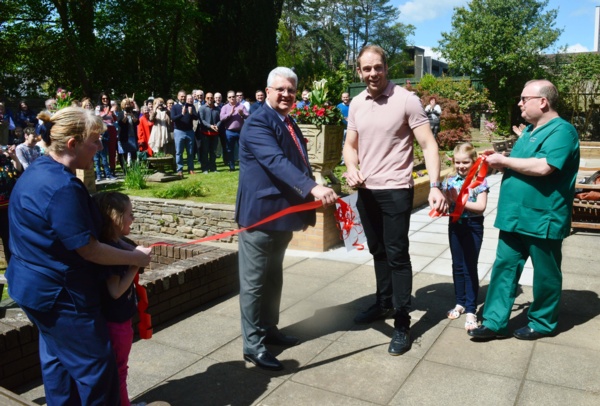 Paul Murray, vice chairman of Ty Olwen Trust, which supports the palliative care unit, said: "It's a massive transformation and the garden is now user friendly.
"We take a holistic approach to our patients and their families. We are here to help people get quality of life and this garden is part of that."
Tons of earth was shifted and a wide patio, accessibility ramp, new integral seating and flower borders were created in its place in the garden at Ty Olwen on the Morriston Hospital site.
The patio is wide enough to accommodate patients' beds, so those that are not mobile can still enjoy the garden.
Overgrowth was also cleared to reveal the original Victorian walls that border the garden, which once belonged to the former 19th century gentleman's residence Maes-y-Gwernen Hall.
And, as part of the project, new bespoke safety fencing was also fitted around the fish pond and an old outhouse converted as a place of reflection for staff.
Project manager Mark Bamford from Gorseinon, a manufacturing engineer at Ford Bridgend, said: "We have lost four colleagues in the past couple of years. Three of them were part of the same team on the same shift. And a retired colleague actually passed away here while we were working on the garden. He told staff 'his boys' were outside."
A testicular cancer survivor himself, he added: "Everyone who has come on site has worked extremely hard."
Although many elements of the garden have changed, others have been preserved and improved for people to enjoy for years to come.
They include a rose bush, which was planted by one of Ty Olwen's two volunteer gardeners, Arthur Duford, in 2007 in memory of his wife Phyllis, who passed away at the hospice.
The bush was outside the room Phyllis occupied, but has now been moved to a specially-created space on the lawn, left, which is next to a bench intended as a special quiet space for Arthur.
The 95 year old and fellow volunteer Chris Bryant also undertook work during the revamp.
Paul said: "This is now a place where families can have a bit of privacy without feeling like they are in a hospital environment."
The Ford staff also received help from a number of companies and individuals:
Ledley Engineering designed, donated and fitted the new ornate silver pond fencing free of charge
Rexel donated all of the tools for the project and electrical goods
Wyevale garden centre donated plants
Phillips Electrical carried out electrical work on lighting for free
Alan Hancock, from AHA Doors and Windows, supplied the labour to fit windows and doors
Mark Arnold of M A Building supplied labour in memory of his dad
Chris Maunder of the Window Centre supplied two UPVC windows in memory of his dad
Spectrum Glass Ltd supplied the glass for the aluminium door
Seven Sisters Sawmills supplied a new shed and helped with painting
BDS Fire donated all of the goods for the outbuilding renovation
Pressure Washer Services provided a free jet washer.