Work starts on surgery improvements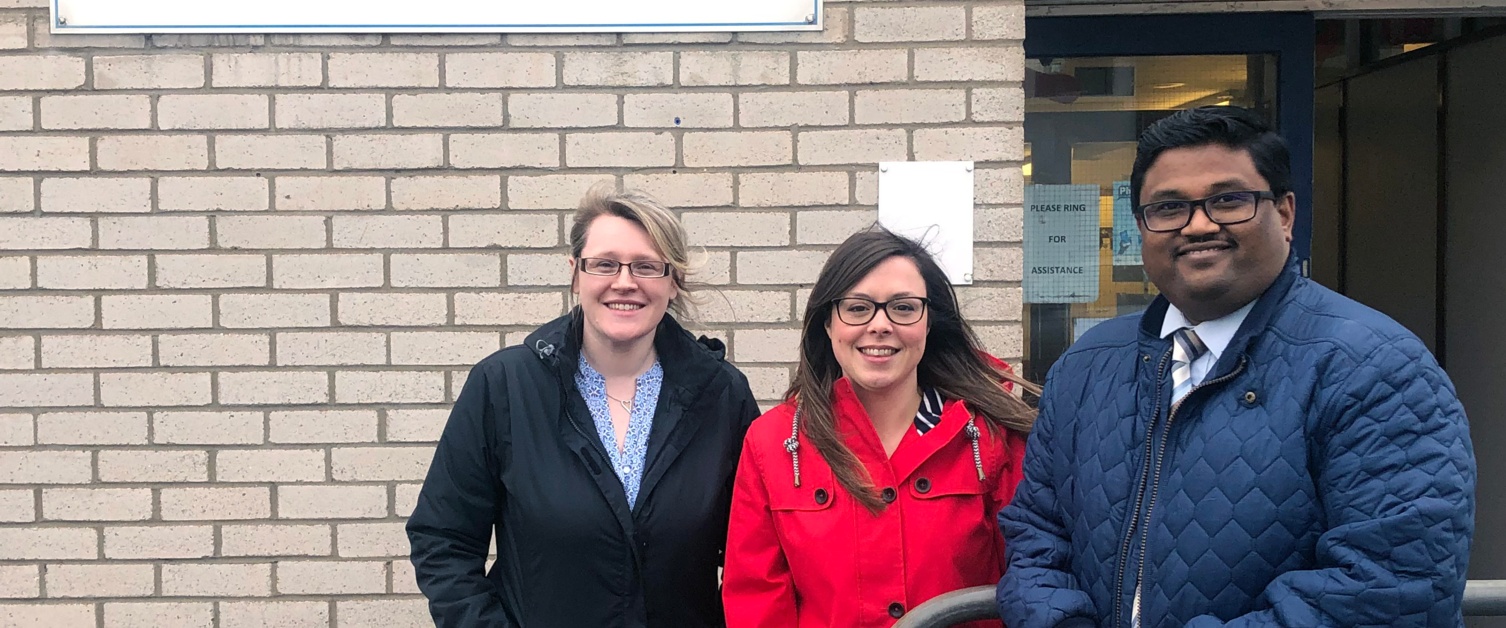 Patients with two GP surgeries in Gower will see vast improvements when the buildings reopen after refurbishments costing £1.8 million.
Penclawdd Health Centre and Murton Clinic are both in a poor state of repair, limiting the services that can be provided there.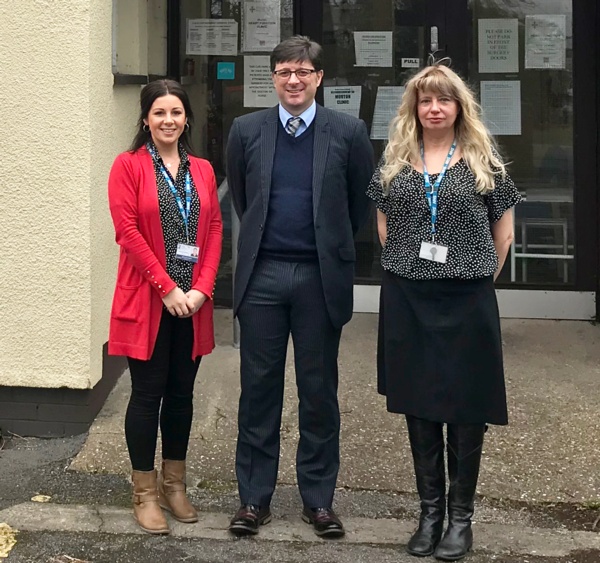 The Welsh Government has provided funding for both to undergo extensive redevelopment, bringing them up to 21st Century standards.
Both surgeries have closed temporarily for health and safety reasons while work takes place.
Pictured are Murton Clinic senior receptionist Michelle Gabe, Dr Ed Hill and senior administrator Sara Newby-Scozzi
Alternative arrangements have been made for primary care services to continue. The intention is to finish the two schemes by the end of this year.
Swansea Bay University Health Board Chairman Professor Andrew Davies said: "The health board is committed to providing excellent services in high quality environments within our communities.
"I am delighted with this investment in our services in Gower.
"It will enable the provision of modern facilities which will greatly enhance the accommodation and services provided to patients."
Penclawdd Health Centre, a branch surgery of the Estuary Group Practice, was built in 1975 while Murton Clinic, a branch surgery of Mumbles Medical Practice, dates back to 1953
Health board Head of Primary Care for Swansea, Sharon Miller, said: "Over the years both practices have received many adverse comments about the state of the buildings.
"Some patients felt they were being deliberately run down in order to permanently close them.
"Now these extensive refurbishments will assure the communities of the longer-term intentions."
Penclawdd branch surgery provides 20 GP surgeries a week. It's used by health visitors and there are weekly sessions run by district nursing and podiatry teams.
A GP baby clinic also operates on a weekly basis. However, usage of the building is poor due to the condition of facilities.
Work, costing just under £1.2 million, will include replacing all external windows and doors, and, if necessary, replacing the roof and roof lights.
Extensive interior refurbishment will also take place, creating seven consulting/treatment rooms for use by GPs and a wide range of primary care services.
The existing offices will be refurbished, as will the waiting room, where there will be new seating, GP information and booking screens.
During the refurbishment patients can access services at the nearby Gowerton surgery and additional accommodation in Penclawdd.
Arrangements are being put in place for patients with transport difficulties.
Murton Clinic has five morning GP surgeries a week plus three sessions a week with the practice nurse. It also has an office for district nurses and consulting rooms for speech and language therapy, podiatry services, wound care and heart failure clinics.
However, with the building in such a poor state of repair, it is also poorly used.
As with Penclawdd, the refurbishment will include the replacement of all external doors and windows. There will also be new automatic doors to main entrance and lobby.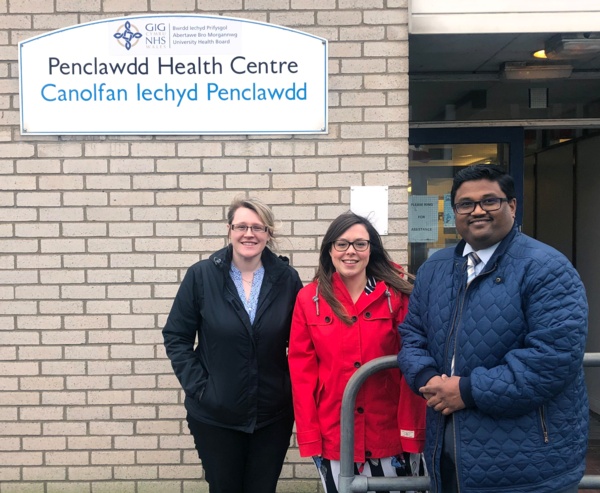 Internal improvements include refurbishing four consulting/treatment rooms for GP and multipurpose use, new, refurbished offices, a new accessible reception desk, refurbished waiting room, and combining three rooms into one to serve as an office for district nurses.
Again, the building is closed during the upgrade, which is costing just under £700,000.
Right: Dr Kannan Muthuvairavan, Dr Eleri Hughes and Dr Aimee Calo outside Penclawdd Health Centre
Alternative provision is at Mumbles Medical Practice and at Norton Clinic, 2.8 miles away, where there is room to accommodate GP and community services.
Mrs Miller said: "These are important healthcare facilities for patients and carers living in Penclawdd, Murton and surrounding rural areas.
"The refurbishment will enable high quality primary and community services to be delivered to patients in modern fit for purpose facilities.
"We are pleased to have secured the funding from Welsh Government for the refurbishment."
Dr Kannan Muthuvairavan of Gowerton surgery said: "The refurbishment will enable high quality primary and community services to be delivered to patients in modern fit for purpose facilities.
"They will also support increased medical training with additional doctor clinics, extension of chronic disease management clinics and extension of early years services."
Dr Ed Hill of Mumbles Medical Practice said: "We welcome and are extremely pleased with the Welsh Government's investment to provide modern medical facilities in the heart of the community where they are most needed.
"This much welcomed and needed improvement in facilities should enable gold standard treatment to be provided in a safe, suitable and comfortable environment for our patients and staff. It will also allow expansion of provision into the future."