Wellbeing blooms in community garden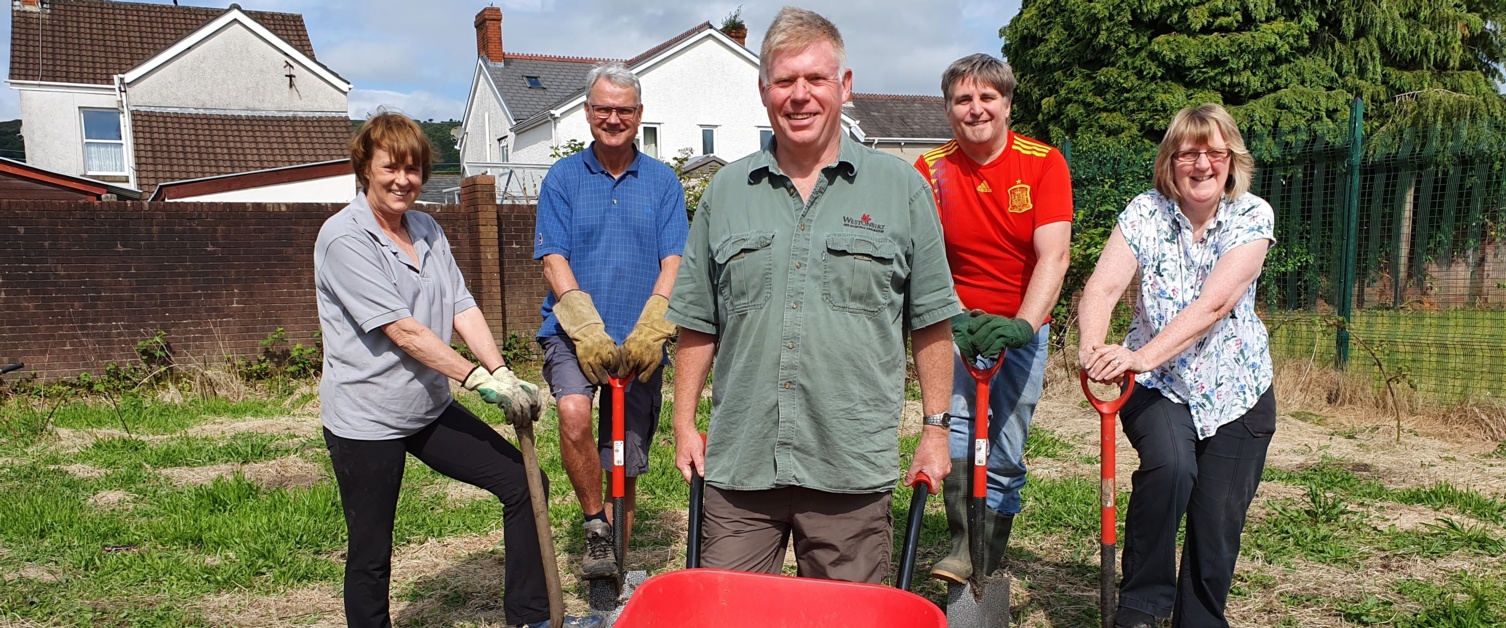 A new garden in the lower Swansea Valley is helping to grow community spirit and nurture people's wellbeing.
The health benefits of gardening, for both mind and body, are numerous and widely recognised, so the Cwmtawe Cluster – a group of three GP surgeries, health care professionals, volunteers and others – is more than happy to endorse the Clydach Community Garden.
Based in the grounds of the village's community hall, and supported by Swansea Environmental Forum and Clydach Community Council, the project is open to anyone who wants to come along and lend a hand.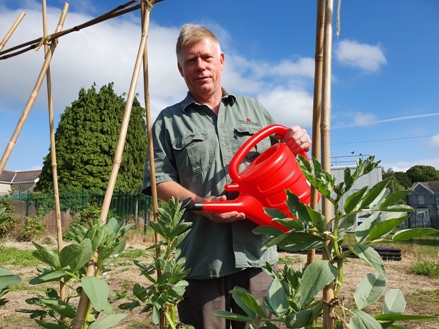 The group meets every Wednesday, from 10am to 12 noon, and at the same time on the first Saturday of each month. It is run by Neil Barry, a project officer for Swansea community green spaces project.
Mr Barry (left) said: "It's open to anyone, all ages, everybody is welcome.
"I have a background in horticultural therapy, working with people with mild anxiety and depression, but everybody is welcome to come along. If someone has specific support needs then we can have a chat about it to see how we can support them.
"The main objective is looking at wellbeing and social inclusion, overcoming isolation though doing something meaningful.
"Gardening is definitely a worthwhile activity; the idea is people are working together and feeling relaxed, they talk, and it's also a distraction from whatever might be going on in their lives.
"We all know that if you spend a bit of time outside, whether it's going for a walk or working in the garden, you do feel better.
"A big part of it is all of us have things going on in our lives and just being outside with nature, right now the birds are flying around, you can see the leaves and the plants coming along, the flowers and insects.
"It's the distraction away from your worries. You're outside getting fresh air and a bit of exercise."
As for the actual growing, Mr Barry said: "Clydach Community Council has been very supportive in allowing us to use a plot of land that is surplus to its requirements.
"We're primarily growing vegetables and fruit, and we are going to be setting up a herb garden. We already have lots of salad crops coming in, we have peas and beans, some courgettes and we are going to be planting some tomatoes.
"We are going to give the produce to the local food bank."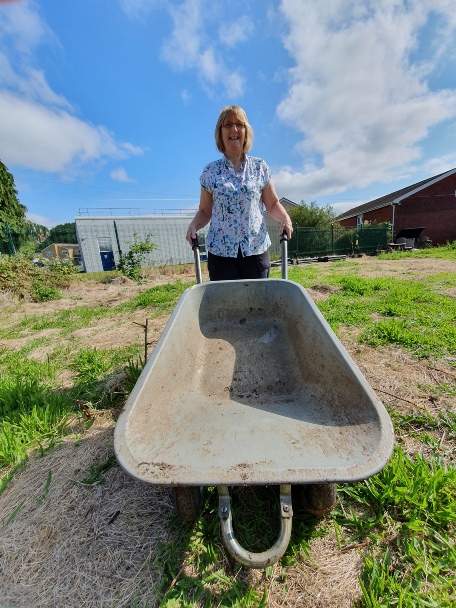 One volunteer, Linda Martin (pictured), said: "I think it's a brilliant idea for the community, to get everybody together, and for people to come along, a bit later on, and just sit here and see the flowers and vegetables growing, and taste the produce. It's just wonderful to be a part of all this and to help the community.
"I've loved gardening ever since I was little and when something like this came along, I just jumped at the chance. I thought, 'I have got to get down there.'"
Encouraging others to follow her lead Linda said: "If anyone is considering coming along I would say, just come down and see what we are doing, sit down and have a chat with us. We have fun, we are a good lot, everybody is happy here, everyone is helpful and we all enjoy it. It's fabulous."
Michael Malough, who is recently retired, said: "It's nice to get involved with a community garden, bringing a derelict plot back into something useful, and it's nice to meet other people. And at the end of the two hour sessions you feel pleasantly exhausted."
Dr Iestyn Davies, Cwmtawe Cluster lead, said: "The cluster is just as keen to help keep people fit and well as looking after them when they are not.
"The gardening club is just one of many projects we are pleased to recommend as not only is it a great form of exercise, in the fresh air, it also offers social interaction and helps promote wellbeing."
To join the gardening group email Neil Barry neilbarryhorticulture@gmail.com