Well-being service helps support young people in need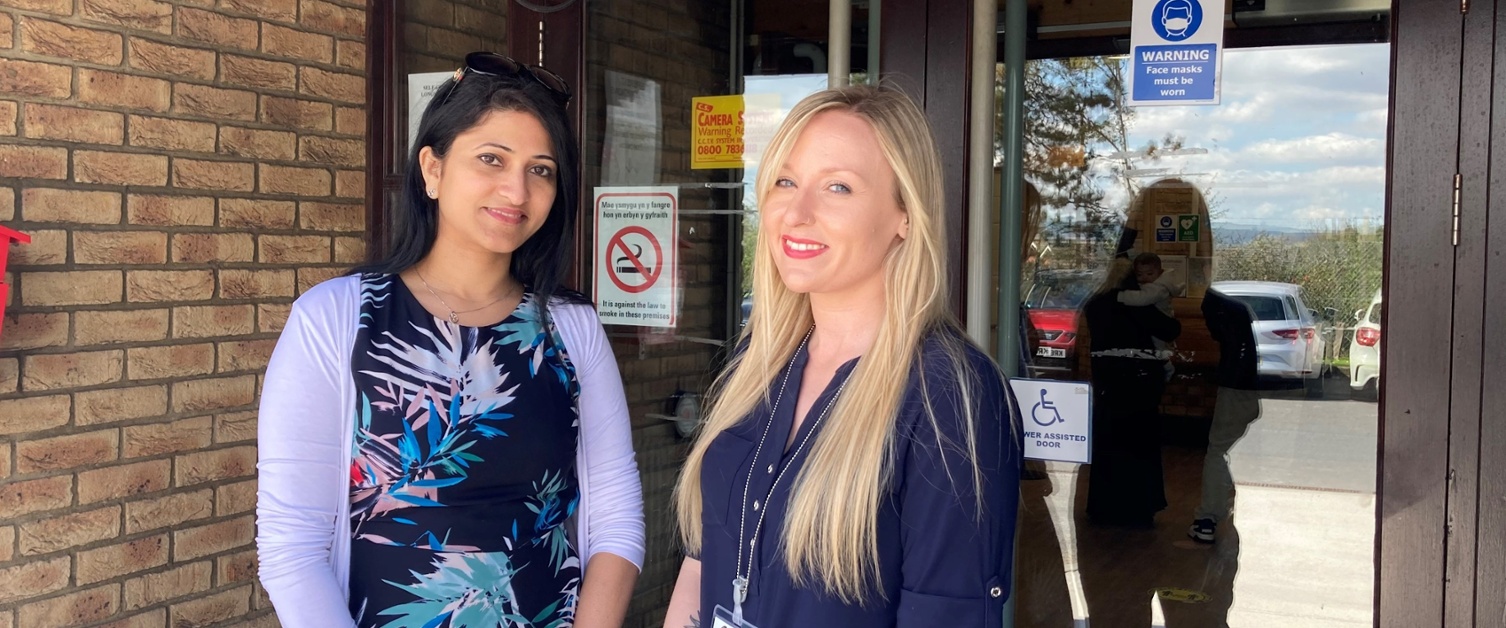 A group of GP surgeries in Swansea are helping to improve young people's mental health and well-being by offering support tailored to them.
The Penderi Young People's Well-being Project (PYPWP) supports nine to 17-year-olds by offering them sessions where they can talk openly about their mental health.
Provided by the Penderi Local Cluster Collaborative (LCC), the sessions are even extended to anyone who is affected by the young person's emotional well-being, such as a parent or carer.
Pictured: Dr Sowndarya Shivaraj and project co-ordinator Demi Butler.
The PYPWP gives each person a safe space to talk about what they are going through and provides them with in-depth support and advice.
Delivered by Swansea Council for Voluntary Services (SCVS), staff can then assess whether they need to be referred to more specialist services for further support.
Helen Foster, who manages the project, said: "We discovered that young people felt that an appointment with a GP wouldn't provide enough time to talk about any trauma or abuse they may have experienced.
"They also felt that there was a need to build a rapport so they could be in a comfortable situation to discuss things.
"We often find that the young person's emotional health and well-being can be impacted by elements such as being a young carer, having a parent with health issues or having parents separate, among other things.
"We offer support to them, as well as their family – who would be seen as separate patients and also offered up to four sessions.
"Not every young person has had a traumatic experience but often there are a number of small incidents which together make up quite a significant impact for them.
"Other times they can be quite significant impacts that we have normalised in society, such as parental separation, bullying or the bereavement of a grandparent."
Sessions are held at the GP surgeries based within the LCC, which are Brynhyfryd Surgery, Cheriton Medical Centre, Cwmfelin Medical Centre, Fforestfach Medical Group (including Dr Bensusan surgery and Dr Powell surgery) and Manselton Surgery.
They provide an opportunity to discuss personal experiences so the young person can be helped to try and identify specific triggers.
Demi Butler, project co-ordinator, said: "By providing a safe environment and building a strong rapport, this allows the patient time and space to explore and discuss what matters to them.
"I tailor support to the individual needs of the child or young person, providing a holistic approach which explores and seeks to improve their individual mental, physical, emotional, social and spiritual well-being."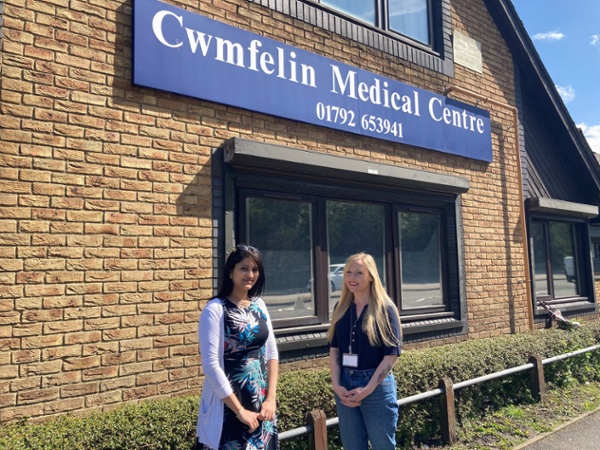 While those who need more specialist support are referred, the service aims to reduce the number of GP referrals to children and adolescent mental health services (CAMHS).
"The service is reducing the number of referrals as a whole," Helen added.
"It is about diverting young people away from specialist intervention which wouldn't have been appropriate for them."
Referrals into the service are made by the GP surgeries within the LCC and can come from nurses as well as GPs.
With the PYPWP providing young people with an opportunity to discuss their mental health in greater detail, it allows GPs more time to see more patients.
Helen said: "We almost do a mental health triage to understand the severity of that person's needs at that moment.
"Whereas a GP may not have all that information to hand, through our more in-depth and therapeutic support we are able to uncover a lot more information.
"We spend the first session just trying to understand them and then take their lead to understand what has brought them to this point."
Having the service available at the six GP surgeries has already helped many young people and their families, who have described the support as vitally important.
"We get really heart-warming responses from parents and young people who tell us they don't know what they would've done without the service," Helen added.
"Many tell us how well they've found the intervention, how useful it's been as a parent and how the impact it's had on their child has been vitally important.
"It creates bespoke support for that person and their family.
"The fact it's a link between the GP surgeries and CAMHS is a real bonus to make the pathway simpler for families."
Dr Sowndarya Shivaraj, GP lead for the Penderi LCC, said: "The PYPWP is aimed at identifying young people with mental health issues and offering them support in a timely manner.
"Since we have been supporting this project in our LCC, it has helped to improve our young people's mental health and well-being by offering tailored interventions and support.
"The number of A&E attendances by young people aged under 18 with a diagnosis of a mental health condition has increased in recent years, especially since the Covid pandemic.
"One third of mental health problems in adulthood are directly connected to an adverse childhood reaction.
"It is so important to identify these young people who may be feeling isolated or disconnected with mental health problems and offer them support at an early stage to prevent the long term adverse effect."