Water babies make a splash at hospital hydro pools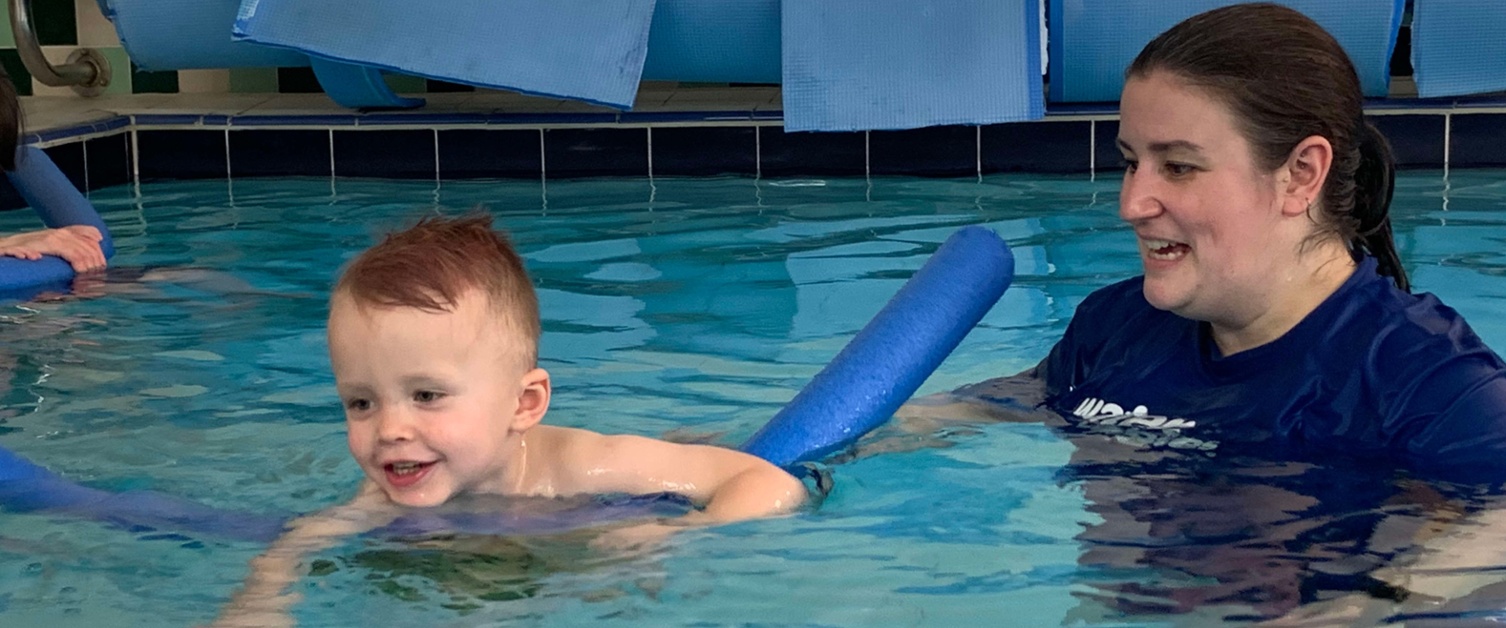 Opening up the hydrotherapy pool at Neath Port Talbot Hospital has led to lifesaving skills being taught in dedicated swimming classes to help safeguard babies and toddlers from drowning.
Changes in the way the health board's hydrotherapy pools are managed mean that when they are not being used for clinical sessions with patients, they can now be offered for community use out of hours.
Water Babies, a group who deliver swimming programmes to pre-school aged children, is now using the pool at Neath Port Talbot Hospital.
The sessions in the hydrotherapy pool are fun but have an extremely serious benefit.
In the UK, drowning is the third highest cause of accidental death among babies and children.
In most cases, the shock of sudden submersion causes children to panic, but introducing infants to water from very early on can make a real difference. By the age of two, toddlers can be taught to fall in, surface, swim to the side and hold on.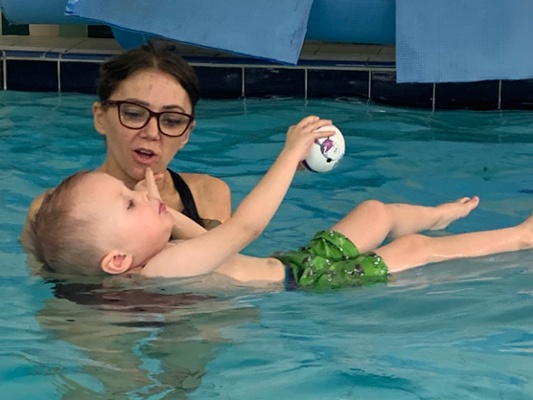 An affordable hire fee from the health board and a grant from Neath Port Talbot council has already helped the group teach lifesaving skills to over 100 babies and parents. They hope to double that amount by the end of May.
"We're delighted to be able to hold our classes at Neath Port Talbot Hospital's hydrotherapy pool – it's an excellent facility," said Aletia Griffiths, director of Water Babies, who also hold classes at Singleton Hospital's hydrotherapy pool.
"In the last few years, at least 10 tiny Water Babies pupils in the UK have saved their own lives, five of whom were just two years old at the time. It's fantastic what vital skills children can learn, and it's so important that they do so as soon as possible.
"As well as water safety skills and enjoying the water, another key focus is to help strengthen the bond between carer and child."
Water Babies are among the groups who have hired the facility following changes made to the way hydrotherapy pools are run within the health board.
The health board's engagement programme Changing for the Future proposed a series of changes to the way urgent and planned care services are delivered following Covid.
Following public consultation, Neath Port Talbot hospital will become a centre of excellence for rehabilitation. The hydrotherapy pool at the hospital, along with another at Singleton Hospital, are now the focus for hydrotherapy resources and sessions for Swansea Bay patients. The older pool at Morriston Hospital has since closed.
The pools at Neath Port Talbot and Singleton have already seen an increase in numbers benefiting from them, with a wide range of people from babies to elderly patients using the pools to manage debilitating short and long-term conditions.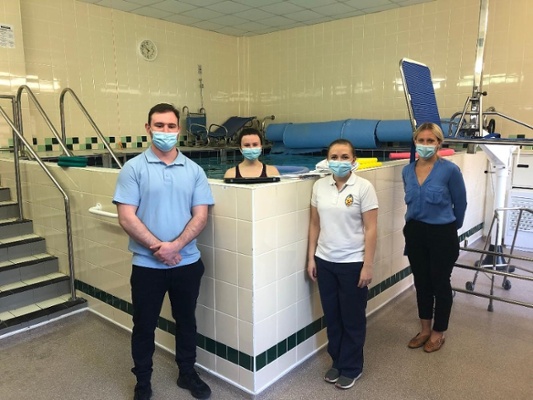 Pictured from left: Daniel Clarke, Musculoskeletal physio assistant; physiotherapists Holly Speare and Kristen Bucknall along with Jordanna Roberts, physio clinical lead.
The health board hopes to encourage more community groups and voluntary sector organisations to hire the pool in Neath Port Talbot outside of NHS operational hours to aid their health and wellbeing.
Jordanna Roberts, physio clinical lead across Neath Port Talbot and Singleton hospitals, highlighted further advantages from the group's use of the pool, along with general benefits.
She said: "There is a social element which has been missing for many during Covid, so the lessons are a chance for mums to network and build up supportive parenting relationships.
"Physically any exercise and movement has a multitude of health benefits, including improving mood, sleep, physical strength and mobility, alongside preventing against chronic health conditions.
"The warm and buoyant water within the pool reduces joint load and can make stretching and movement more effective and comfortable.
"Following the success of the Water Babies class, we are keen to work with other partners to increase overall population access.
"We'd be keen to hear from any groups interested in hiring out the pool pools at both Neath Port Talbot and Singleton."
To hire the hydrotherapy pools at Neath Port Talbot Hospital and Singleton Hospital, contact 01792 285383 or email Jordanna.Roberts@wales.nhs.uk