Walking group reaping benefits of putting the legwork in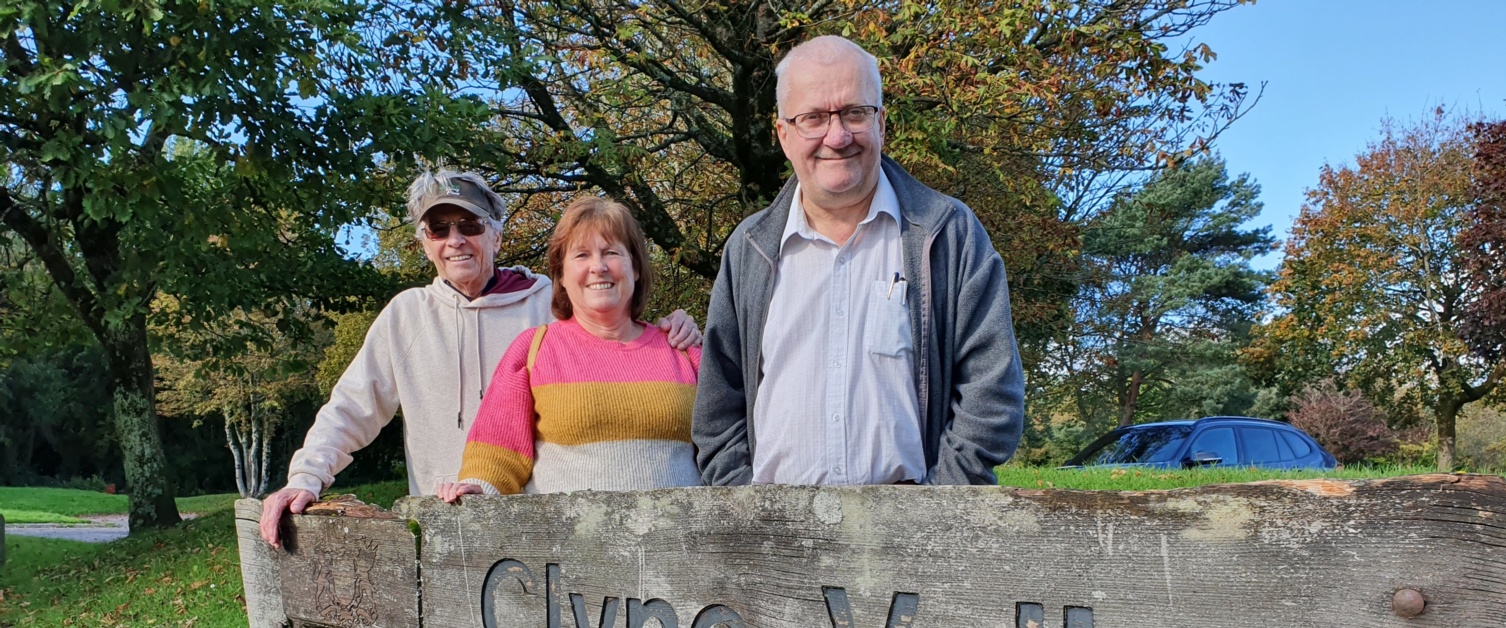 Above: Llansamlet Wednesday Walkers Barton Vertrees, Dianne Lewis and Ryland Doyle
Sometimes getting out in the fresh air and making new friends really is as easy as a walk in the park.
The Llansamlet Wednesday Walkers can certainly testify to this, having formed back in the spring to reap the benefits of walking to a person's health and wellbeing.
And despite the onset of rainy autumn the group shows no sign of slowing down and is looking for new members to come along and enjoy a stroll with them.
The group was founded by keen walker Ryland Doyle, with support from the local area coordinator for Llansamlet, Anne Robinson , whose role entails helping people build relationships within their community.
Mr Doyle said: "We formed back in March with Anne' help. She was aware there were people interested in getting out of the house, doing a bit of walking and meeting people.
"Walking is a relatively easy, free activity to do, and there are lots of places around Llansamlet where you can go for a walk.
"We meet every Wednesday but during the summer we try to do an evening walk each month and a Sunday walk as we are aware that not everybody can attend on a midweek afternoon.
"It's open to anyone who wants to come along, although it's fair to say the age profile has been 40 plus, and within that, a good number of retired people.
"Anyone who turns up will have a warm welcome. And if you don't drive and need a lift we can try to arrange one for you.
"We walk for anything from an hour to an hour and a half, but it's done at a very easy pace.
"If people are walking along in a group and, for want of a better word, are struggling, we can turn around at any point. It's all done on a very relaxed, informal basis.
"We don't have any rules as such, but if we had one it would be, all the walks are ones for which you don't require any special kit.
"They are all aimed at people who just want to meet up and have a walk. You haven't got to have special clothes or walking boots, and we always try to walk along paved paths."
Mr Doyle added that they even try to cater for people living with any disabilities.
"There's one chap who is blind. One of the group will pick him up and people describe to him what they can see as we walk along. It gets him out of the house."
Local area coordinator, Anne Robinson, said: "As we all know, walking is a great way of keeping your heart healthy, with the added benefit of improving mental health by reducing anxiety, depression and stress.
"The Llansamlet Wednesday Walkers are a friendly group who come together to enjoy the many beautiful places to walk both locally in Llansamlet and within the Swansea area.
"The walks are not too strenuous and all abilities are welcome as the group tend to prefer to walk at a more leisurely pace.
"Any people I have taken along are always welcomed and inevitably end up becoming a regular walker. It has been great to watch the group grow and friendships develop."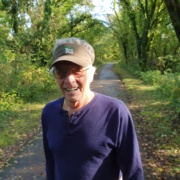 One of the walkers, 79-year-old Barton Vertrees (left), said: "I started about three months ago and I've met some really nice people.
"It's pressure free, stress free and beautiful. There's always plenty to look at and you have nice people to share the experience with. And you are going to come out of it healthier than when you went into it."
Dianne Lewis (above left) said: "I found out about the group through Facebook, saw the different walks they went on, and just decided to go along and join them.
"I do it because it's enjoyable, there's fresh air, there's different organised walks, with good company. It's a nice way to spend an afternoon.
"I do go walking but as a woman, it's nice to go with company. And it's an easy way to get my 10,000 steps in!"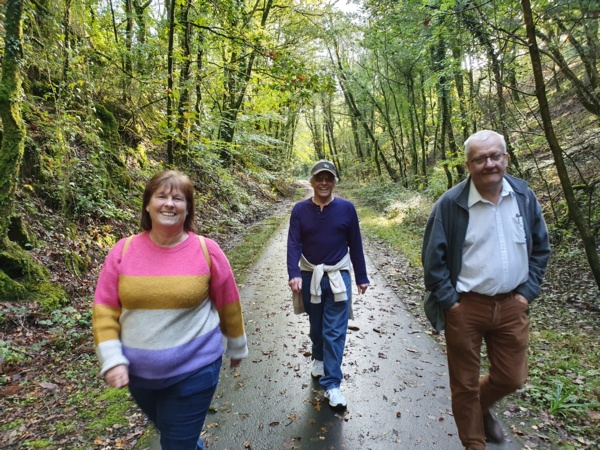 You can contact Llansamlet Wednesday Walkers through their Facebook page or call Ryland on 07855 034215