Wales rugby star helps patient tackle boredom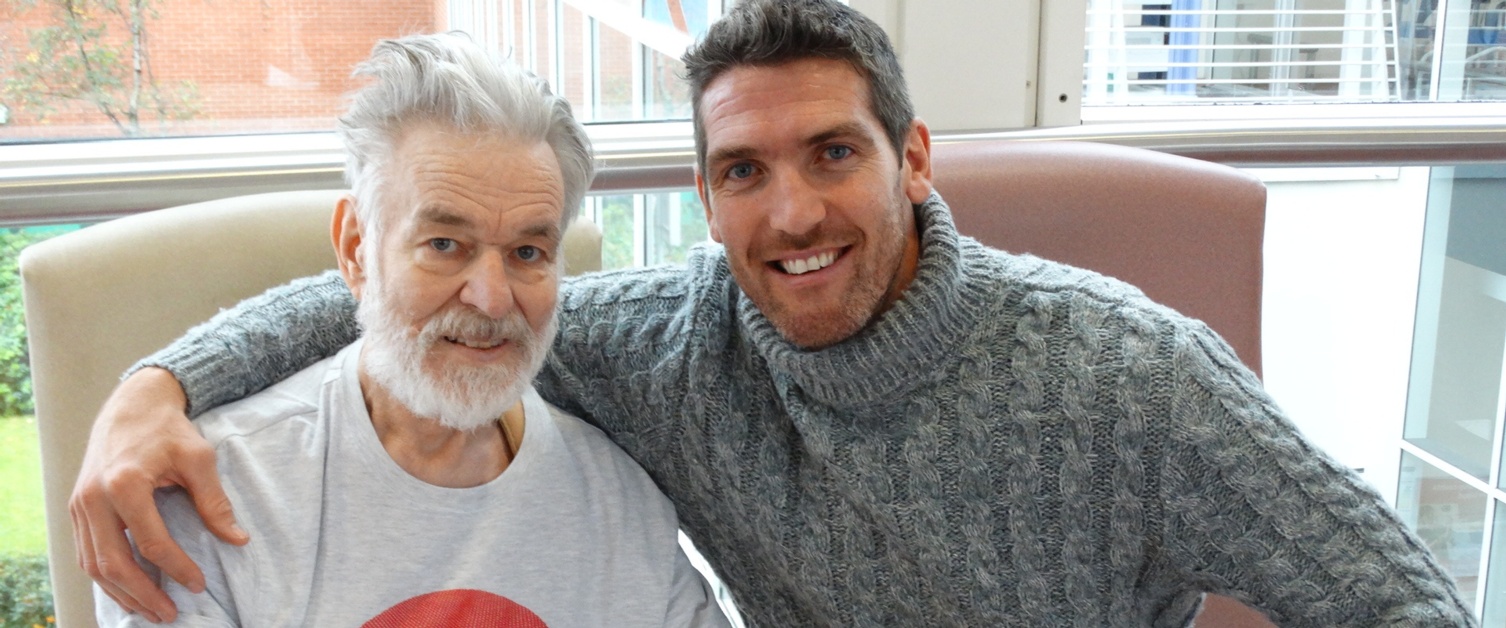 Above: James with Michael Lewis Sannerstedt
The events may not have been Olympic standard but the VIP was world class!
Wales rugby star James Hook popped up in Neath Port Talbot Hospital to help patients kick boredom into touch.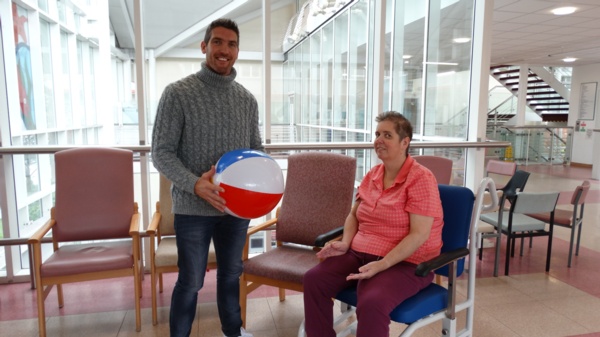 The Ospreys player gave up his time to join patients on one of the wards in an afternoon of games designed to bring a bit of cheer into their day.
Left: James with patient Rhiannon Whittle
Amongst the events on offer were Velcro darts, magnetic fishing and catch the beach ball, with prizes on offer for each one, which the star stayed on to hand out.
Lisa Evans, a patient experience officer at the hospital, said: "We all know that boredom can be a huge issue on some of the wards.
"So we organised an Olympics day on the ward to help them pass the time and invited James Hook along to hand out prizes.
"The patients' faces lit up when he walked in and he was amazing, taking time to chat with everyone.
"We would like to thank James very much for sparing his time and coming along, everyone really enjoyed it."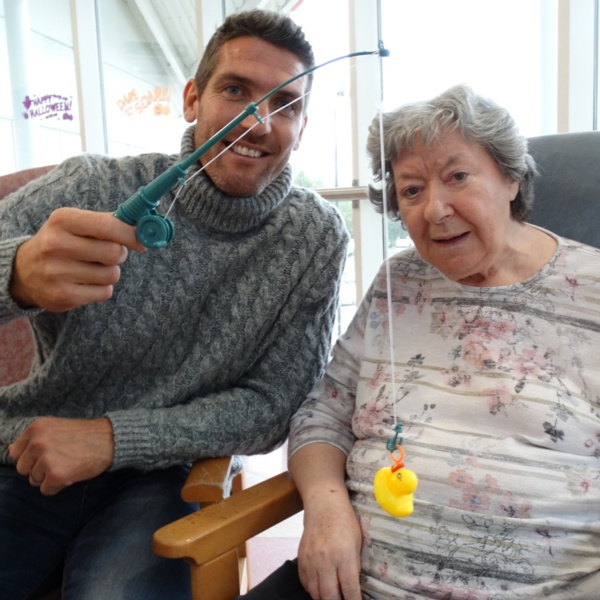 James, who started his career with Neath, said: "I'm from Port Talbot so it's nice to have the opportunity to come and give a little bit back.
"If I can put a smile on someone's face for a couple of minutes, at a difficult time, it's nice to be able to do that.
"There were quite a lot of Neath fans, I was surprised but a lot of people all over Wales love their rugby and with the World Cup going on, they have all been watching it."
Right: James with Grace Jackson
Of the event itself he said: "It's good what they are doing in the hospital, trying to keep their minds occupied. A lot of them are in hospital for a long time, so it's great for them to have something to focus on."
Phil Owen, a patient, said: "It was a wonderful day, you can't buy an experience like that. It was very nice to meet James, you can't fault the man for giving up his time for charitable work. More people should do it."
The event was organised by health care support worker, Michelle Kingman.
She said: "We have a ukulele band coming in next and hopefully we will get as many patients there as we possibly can for them to have a bit of a singsong and some fun. Two hours of happiness.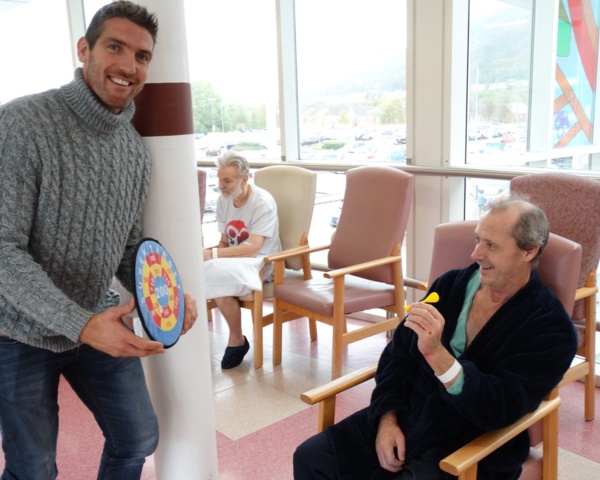 "Even if they are just short stay patients, they all need to get off the ward and interact from time to time. It makes the ward a much happier place."
Left: James and Phillip Ashby