Volunteers step up to help health board keep on delivering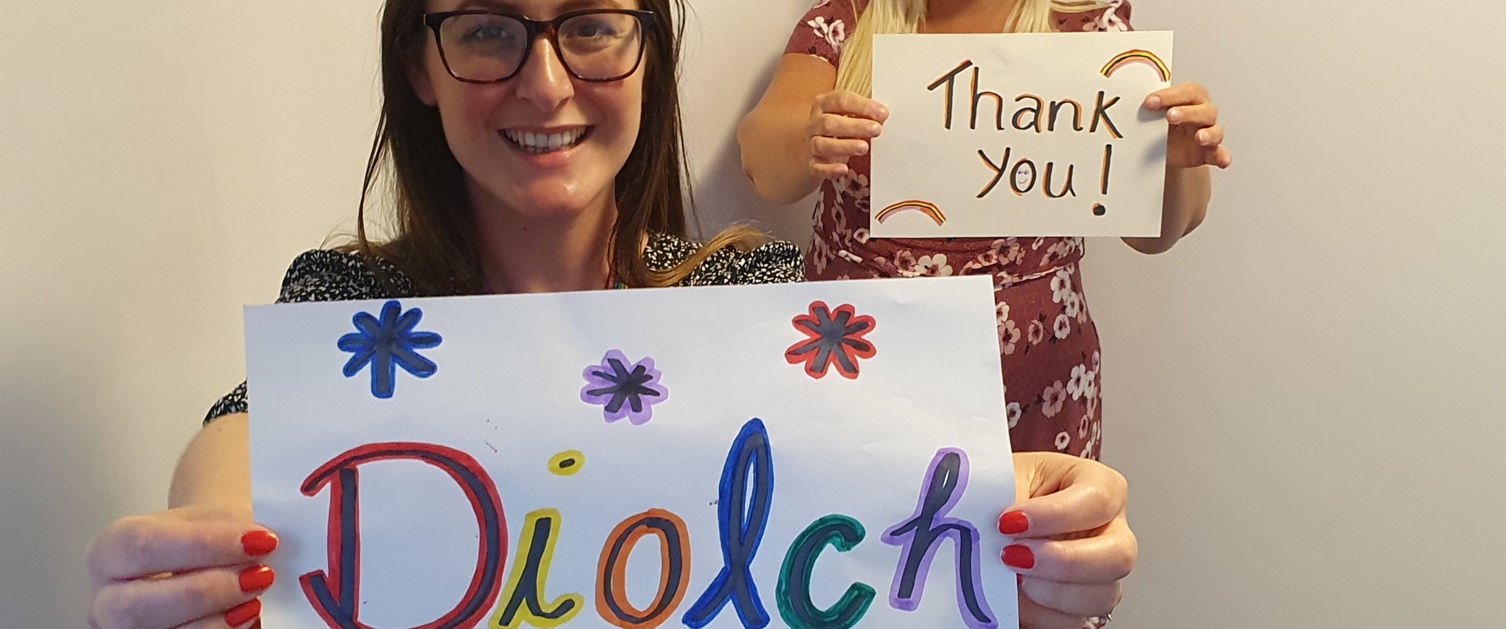 National Volunteers Week couldn't have come at a better time to enable Swansea Bay University Health Board (SBUHB) to thank all those who have come forward to help protect the public.
Sadly, the annual celebration, which takes place to highlight the incredible efforts of volunteers who give their time freely to help others every single day, falls at a time of crisis, one which has touched all of our lives, and where volunteers have become more important than ever in helping to support those in need.
In Wales we've seen thousands more new volunteers coming forward to support some of the most vulnerable people across our communities as well as those volunteers who have continued to carry out their roles.
SBUHB has seen hundreds of new volunteer enquiries and an outpouring of offers of goodwill and support, from monetary donations to our Health Board Charity to homemade scrubs and bags, visors, pyjamas, toiletries, food items and more for staff and patients alike.
Elsewhere, volunteers have contributed greatly with the collection and delivery of donated items, as well as supporting Pharmacy Services with medication delivery, and our Mental Health and Learning Disability Services with deliveries of PPE.
Above: SBUHB volunteer coordinators Katie Taylor and Julia Griffiths
Tracy Myhill, Chief Executive said: "This Volunteers' Week I would like to extend my sincere gratitude and thanks to the incredible volunteers, existing and new, who have stepped up in any way they can to offer their help to those that need support during these difficult times, as well as a heartfelt thank you to our existing volunteers who may have had to take some time away, but who have shown commitment, passion and dedication each and every day to supporting the Health Board and the people we care for.
"Our volunteers are part of a team of dedicated individuals making an important difference to people's lives – often at a time when they are most vulnerable.
"What I have witnessed in response to COVID-19 has been very humbling and I have been in awe of the outpouring of generosity and offers of support that we've received in the Health Board.
"We know many people have offered to help and have not yet been engaged to provide support. We cannot say how grateful we are to you for signing up to help and would like to say a big thank you for waiting and being there for us in the event that we might need you.
"These are unprecedented times and the landscape is changing every day, which means it is difficult to predict what we need when. We want you to know how much we appreciate your support at this time. To know that you are ready and waiting to help when needed is invaluable."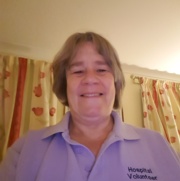 One volunteer, Mary Matthews (left), who is supporting the Pharmacy Team at Singleton Hospital, said: "Many of my family members work in the NHS and having already volunteered at Singleton for over three years, I felt I wanted to carry on our family tradition in helping others."
Praising their contribution John Terry, Pharmacy Manager at Neath Port Talbot Hospital, said: "The volunteer drivers have been a real asset, they are very accommodating and flexible and really have gone the extra mile by delivering to a patient population that are having to isolate due to the nature of the medication they receive and or have difficulty attending the hospital."
Amanda Barker, a Lead Haematology Pharmacist, said: "Many of our patients are vulnerable and due to the current shielding recommendations, they often have no means of collecting their medication which causes them great anxiety.
"The team of lovely volunteer drivers are providing an invaluable service in delivering medication to these vulnerable patients. Both the patients and pharmacy staff are extremely grateful for this service which is relieving the worry for both parties around how to get medication to patients in a safe and timely manner.
"We have had so many messages of thanks from patients and it is a service that we feel we would continue to benefit from even when current restrictions are lifted."
Swansea Bay's Mental Health and Learning Disability Services are equally grateful for their volunteer drivers.
Marie Williams, Lead Nurse, Quality Improvement, said they proved essential over the past two months or so and all were extremely grateful for their time to help them.
She said: "Our services are spread across three Health Board areas from Swansea, to Merthyr and Cardiff. This has been a challenge in making sure our front line workers have received the PPE that they need to do their jobs.
"The time and effort from the volunteers has meant our staff have been able to focus on important work during this pandemic and for this we want to offer our thanks, gratitude and appreciation for their invaluable contribution they have given to help keep our staff and patients safe."
Tony Clark, a volunteer driver, said: "I am having great pleasure in being a volunteer for the NHS. The staff I meet in the different hospitals I go to seem really nice and so appreciative. My family and friends who know are so proud of me.
"And that gives me so much satisfaction knowing I am doing something to help the cause in these worrying times. I am enjoying it so much I hope I can carry in doing this for a long time to come."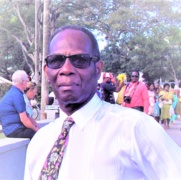 Although, many hospital Meet and Greet volunteers are taking some time away at the moment, Keith Elcock (right), a Neath Port Talbot volunteer said about his usual volunteering: "I want to help, give back to others, and the community; I have the time. I also benefit from integrating, meeting and socialising with new varying types of people; which is a delightful experience that sometimes makes my day."
And, Ann Harrison (left), a volunteer at Morriston Hospital for the last 26 years, added: "I love my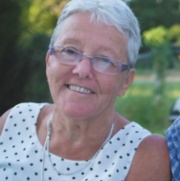 work, helping people when they are lost, or just having a chat with them to ease their worries. My colleagues are not my work mates but my friends, I have known some of them for a long time. I feel I need to give something back after so many years of needing the hospital myself."
If you want to know more about volunteering in the local area and how you can get involved, please visit the Volunteering Wales website (www.volunteering-wales.net) or contact your local Council for Voluntary Service. To find out more about volunteering at Swansea Bay University Health Board please email volunteer.centre@wales.nhs.uk.