Volunteers help pharmacies deliver during pandemic
Where would we be without them? As the country marks National Volunteers Week all those who gave up their time to help ensure people in Swansea Bay receive their prescriptions over the past two months or so are being made to feel appreciated.

With the lockdown introduced soon after the start of the pandemic many of our most vulnerable could have been forgiven for fearing the worse, but step forward a small army of volunteers.
In a flashback to the Dunkirk spirit, people who had been furloughed from their work decided to offer their services in making sure prescriptions were collected and subsequent medication delivered.
Sharon Miller, Swansea Bay University Health Board's Head of Primary Care said: "We are grateful for all the volunteers who have given up their time to help others in the community and support the continued supply of medication at this extremely busy time.''
Swansea Council for Voluntary Service (SCVS) has helped coordinate many of the volunteers.
Amy Meredith-Davies, Health and Wellbeing Partnerships Manager for SCVS, said: "It's been so positive to see the community come together to support individuals during this situation.
"We've worked in partnership with 4x4 Response South Wales, a volunteer force operating throughout South Wales. They have been truly amazing in delivering prescription medication along with numerous other requests that they have been dealing with during this COVID crisis, such as delivering food parcels.
"We have also recruited volunteers ourselves, to support deliveries, and this, alongside the other brilliant examples of community support and action in local Swansea communities has been a lifeline for people that don't have any family, friends or neighbours to do this for them.
"This service wouldn't have been possible without the dedication of the volunteers that have come forward during this time of crisis - we want to take this opportunity to say a big thank, especially as we're in National Volunteers Week, to everyone who's made this possible and who continue to make a difference on a daily basis to the lives of people in Swansea."
Jayne Howard, of Community Pharmacies Wales, said: "Community pharmacists appreciate the actions of volunteers across the Swansea Bay area in supporting pharmacy services at this time. They have worked hard to ensure that during the COVID-19 crisis every request for a delivery of a prescription has been met, and that is something everyone can be proud of.
"On behalf of community pharmacies we would like to say thank you to all the volunteers."
Chris Perrington, of Well Community Pharmacy, added: "The combined effort of volunteers and pharmacy to look after those in their communities with a vital need at this time, has been heroic and exemplifying the value of community and the volunteers in their community should be proud of this fantastic effort to look after each other."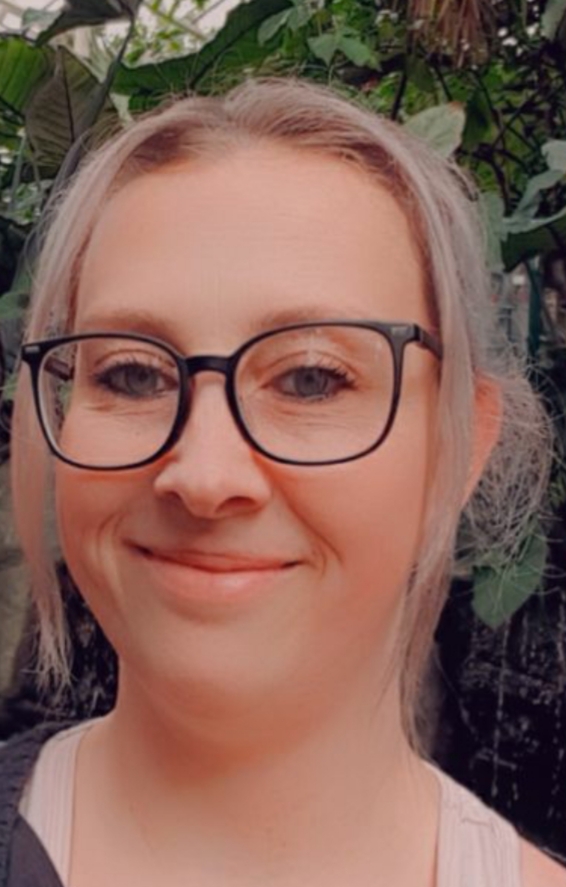 One SCVS Volunteer, Suzanne McKnight (right), who is currently furloughed, said: "I am fortunate that I can drive and am fit and well, so could do something for those who are less fortunate than myself.
"It has been rewarding to pick up prescriptions for others, saving them putting themselves at risk. Then to drop them off, knowing that they now have the medication that is vital for them and to see how grateful they are for the service I have provided.
"One lady even said I was an angel, which really moved me, I even cried when I went home and told my children, who are very proud of me. I am also thankful for this opportunity as I am setting a great example to my children about helping others and pulling together in situations."
And Steve Lock, another SCVS volunteer, added: "It is extremely gratifying to know I can help others during this awful time. The grateful reception received from people reinforces to me how important it is to come together and do what we can to overcome this virus. It is very rewarding knowing I am helping to keep others safe."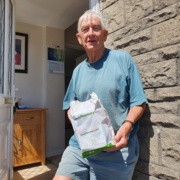 Thanking the volunteers Gwyn Thomas (pictured left), who is an 82-year-old Clydach resident, said: "I have a long history of heart problems and rely on a range of medication to keep myself going and was beginning to worry as my supply was running out.
"I thought about ignoring the lockdown just to go to the pharmacy but was surprised when someone delivered a new batch. It is much appreciated and a huge weight has been lifted off my mind."
Dr Iestyn Davies, of Cwmtawe Medical Group in the Lower Swansea Valley, said: "Unfortunately the most vulnerable amongst us are hit harder by the lockdown and no doubt worried over how they could collect their prescriptions. However, the health board, surgeries and pharmacies have worked really hard to ensure their supply has not been disrupted.
"We have been helped in this important task by volunteers across the community who have really stepped up to the mark and freely given up their time to help others.
"I would like to thank them on behalf of all our patients for their selfless acts of kindness."
Karen Jones, Assistant Chief Executive of Neath Port Talbot Council said: "Seeing how local people have stepped forward to help neighbours who need to stay at home to protect their health is inspiring.
"In Neath Port Talbot over 500 people registered as volunteers with our NPT Safe and Well service to help people receive food, collect medication and help with other daily tasks. Hundreds of our own staff have also joined this enormous volunteer effort to bring peace of mind to thousands of people who have no other form of support.
"Thank you to you all – we appreciate everything you are doing."