Visiting changes - Mental Health and Learning Disabilities Services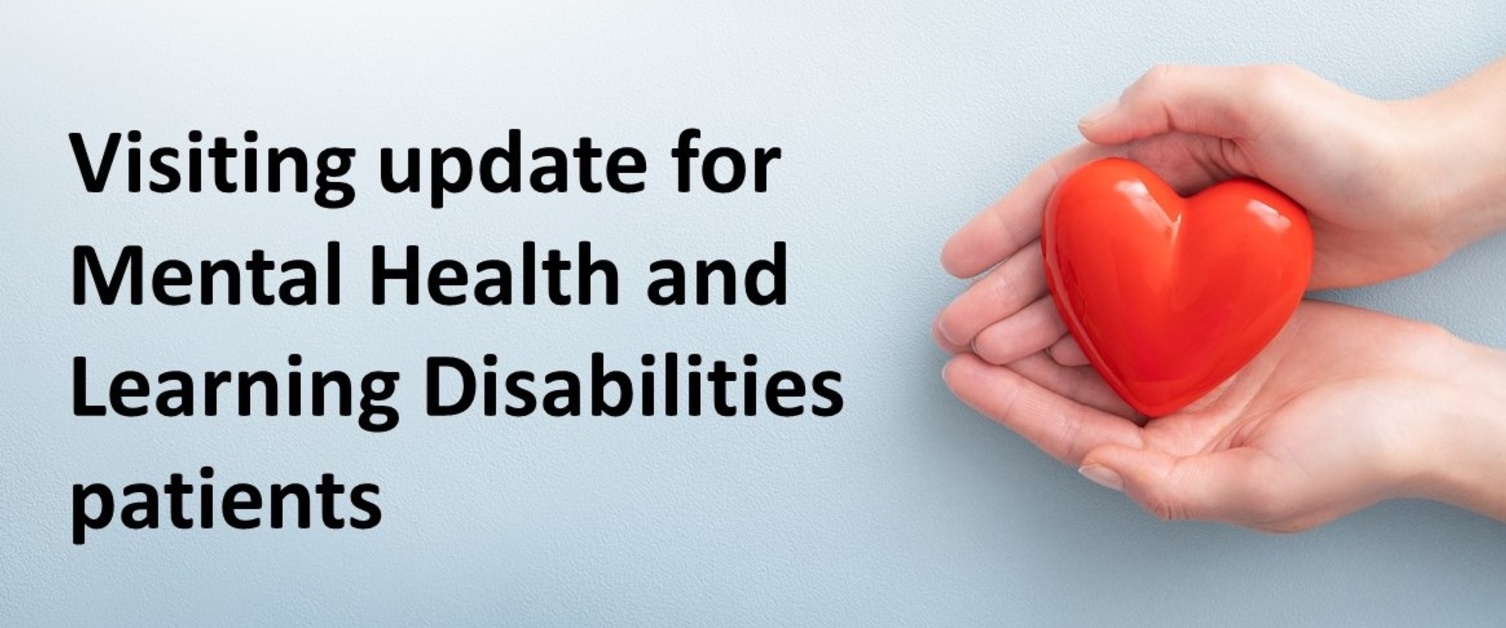 21st September 2020
In response to Coronavirus cases rising in Wales, we are making changes to visiting arrangements for inpatients in our Mental Health and Learning Disabilities services.
These changes, with immediate effect, are to protect our patients, the majority of whom are vulnerable because of their age or medical conditions.
Visiting outdoors by appointment (and subject to staff availability and weather conditions) will continue.
However, we can no longer arrange indoor visiting, because of the increased risk to patients.
Stephen Jones, Nurse Director for Mental Health and Learning Disabilities, said:
"We are aware of the increase in Covid-19 infections in parts of Wales which are leading to local lockdowns and we want to take action early to safeguard our vulnerable patients as much as possible.
"Indoor visiting will no longer be possible, except in exceptional or extenuating circumstances where it is deemed to be in the best interest of an individual patient.
"We will continue to support outdoor visiting where it is possible, and also support digital methods of virtual visiting – for example using ipads and apps - and also encouraging telephone calls.
"We apologise for any inconvenience this may cause, but hope families and friends understand the reasons why we need to do all we can to safeguard our patients."