He has experienced a darkness that far too many fail to survive but thankfully former serviceman Sandy Shaw has defeated his personal demons and is now helping others see the light.
The founder of Veterans Club – a post-traumatic stress disorder (PTSD) support group and social hub - has spoken out about his own painful journey in the hope it will encourage others in the Swansea Bay area to seek help through attending one of the club's drop-in centres.
There are currently 12 venues, from Swansea to Neath, which offer former servicemen and women, along with their families, a 'place to go' and 'person to talk to' when those difficult times arise.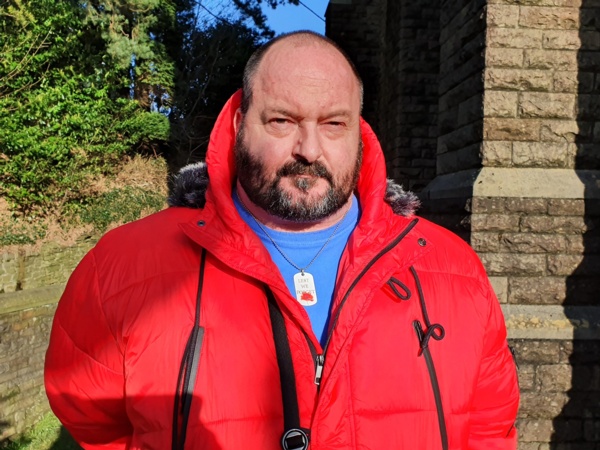 Speaking at the Veterans Club's session in Forge Fach Community Resource Centre, which runs every Tuesday morning from 10am to 12pm, Sandy said: "PTSD comes with a huge spectrum of conditions.
"Within that you have self-destructive behaviour, they burn all their money and have debt problems.
"They don't look after themselves, they could be suicidal, they could have relationship problems, be aggressive and they could be in trouble with the police and they could be fresh out of prison.
"It's a massive problem. There are veterans dying but it's a condition that's largely swept under the carpet.
"There's not a lot of focus put on it by the Ministry of Defence, they try to give it a bit of lip service but for the guys at the coalface, the guys suffering with it, we don't see it."
Of the personal experiences that make him well-placed to understand what others are going through, he said: "I started this club because after I came back from Iraq I reached a massive crisis point. I got myself into all kinds of trouble with violence and the police.
"Then, on my journey to getting myself better, I came across dozens of guys who were just like me, lost in a world of trauma, suicidal and aggressive behaviour.
"I had multiple suicide attempts back in the day, so I know what a dark, desperate place it can be."
While Sandy is quick to point out he and his volunteers are not medically qualified they do have the 'qualification' of empathy and are able to offer support and practical help.
He said: "We don't pretend for one second to be clinicians, we signpost them towards professionals, such as Veterans' NHS Wales.
"We can, however, help them with practical issues such as their claims, compensation and war pensions, any paperwork with the benefits system. We also go to PTSD assessments and any court hearings with them.
"If they have PTSD they won't look after themselves, they won't apply for things that they are entitled to, and they won't do the paperwork because they can't face it.
"Some of the forms ask, 'What's your first trauma?' Guys don't want to answer that when they haven't even been to therapy yet."
Veterans Club is unique in its approach, being self-funding and run entirely by unpaid veterans and volunteers.
Sandy said: "Generally, I we believe that we have been let down by our country, especially compared to our American compatriots who seem to get a damn sight better care than we do. It creates animosity as we have to rely on charity.
"We are a self-funding group so any donations who be a great help to us and if there are any volunteers with a specific knowledge of the benefits' system; that would be a huge help to us."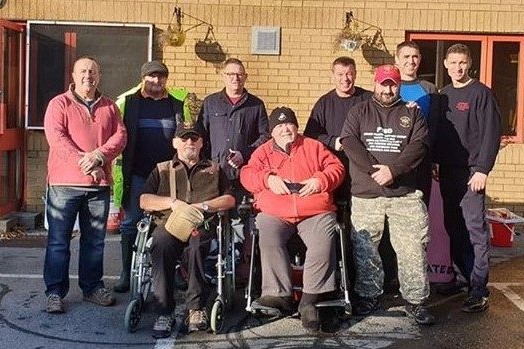 While PTSD is quite rightly in the spotlight veterans can face a range of issues.
"The club was initially for PTSD guys but then it went to isolation of military guys and their families, we have always been open to everybody," said Sandy.
"We get a lot of people who are hesitant because they were in the reserve or Territorial Army in the old days, or even going back to national service, but it doesn't matter. They are all welcome.
"You don't have to have seen 10 years of action – it doesn't matter what capacity you served, our oldest member is 97 and our youngest is in his 20s.
"It's not just for men, we have lots of women veterans as well."
While Veterans Club has helped hundreds of people to date Sandy is convinced there are far more people out there in need of help and support.
He said: "I know that there are a lot more veterans out there who we could help. I know that there are people out there who are suffering.
"There are people who can't get to the door because of traumas. And there are people out there who aren't aware of us.
"My message to them is, just come along. You have nothing to lose and everything to gain."
Another veteran, Antony, from Morriston, has been attending sessions since the beginning.
He said: "There are a lot of former servicemen and women out there. We try to reach them through word of mouth.
"It helps that way as they don't feel like they have got to come along. They do it in their own time and whenever they want to.
"We see a hell of a lot of people who are experiencing mental health problems after being in whatever conflict they have been through.
"And it's going to get worse now with more boys coming back as they slowly close down various conflicts around the world."
To offer support or find your nearest drop-in centre visit www.veterans-club.co.uk
Veterans' NHS Wales is a specialised, priority service for people who have served in the Armed Forces, and are experiencing mental health difficulties related specifically to their military service. You can see more detail on our website and do not need to go through your GP and can self-refer directly via: www.veteransnhswales.co.uk
Alternatively email: SBU.Veterans@wales.nhs.uk