Thousands of education staff tested at Bay Field Hospital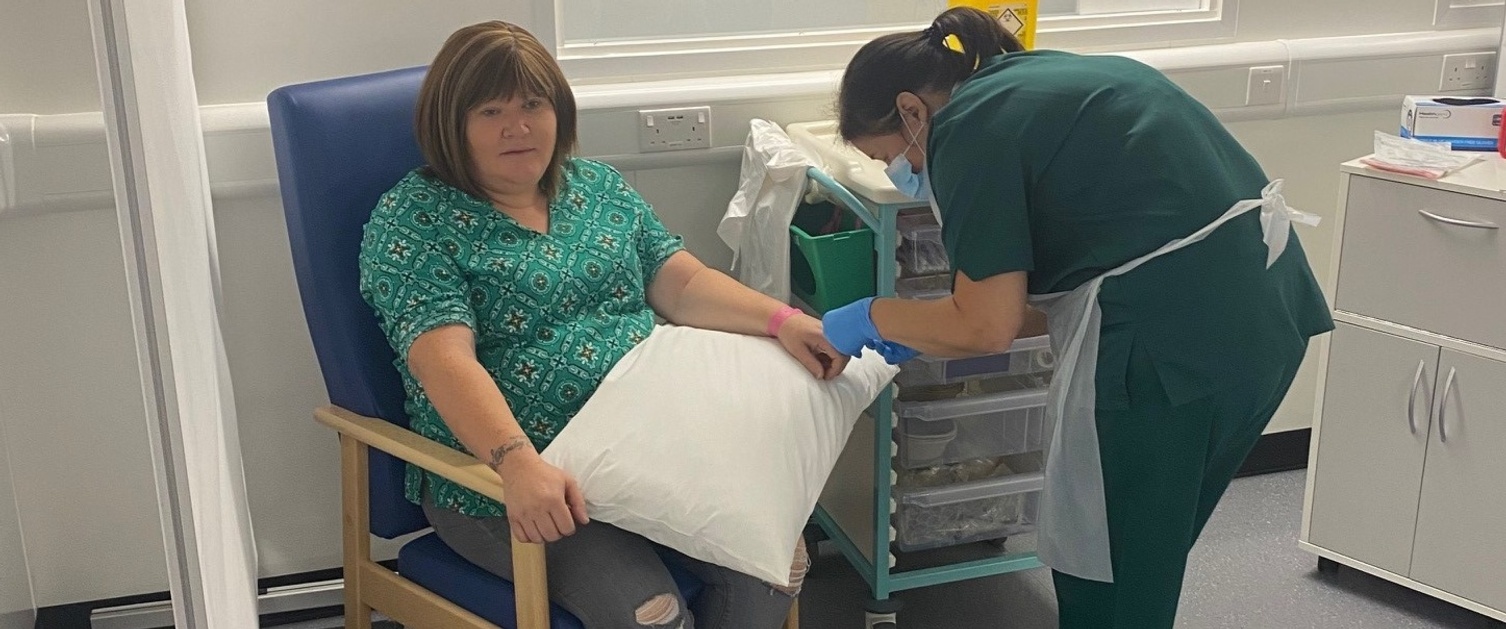 Thousands of education staff in Swansea and Neath Port Talbot have had blood tests at the Bay Field Hospital over the last few weeks to find out if they have antibodies evidencing a previous COVID-19 infection.
Around 4,500 school staff, from caretakers to head teachers, have been given the antibody tests at the Fabian Way site. They were all from the local hub schools which stayed open during lockdown for the children of key workers.
A further 6,500 healthcare workers have also received antibody tests, but these have mainly been done at our main hospital sites – Morriston, Singleton and Neath Port Talbot hospitals.
The antibody blood tests show whether someone has had a COVID-19 infection in the past, not if they have it now. Antibody tests are currently only available - by invitation - for education and healthcare staff. They are not available for general members of the public.
The test looks for antibodies in the blood which would have been produced by the individual's immune system when it was fighting the virus. Evidence of antibodies shows they had the illness in the past.
The other type of testing, antigen tests, is not done via blood test, but with throat swabs. These check if someone is currently infected with the virus. Antigen tests are available to anyone displaying COVID-19 symptoms and are available at our drive-through testing centres at Margam and the Liberty Stadium (by appointment only) or via a home testing kit. Click here to find out more about local testing details
Antibody testing for education staff started in the middle of June and the vast majority of the hub school staff have now been tested.
The Bay Field Hospital will now continue to be used for a short while longer to test some additional healthcare staff who are not based in the main hospitals.
Swansea Bay UHB's Director of Public Health, Keith Reid said:
"Having a positive antibody test does not necessarily mean that someone is immune from catching COVID-19 again, so it is important that appropriate hygiene and social distancing measures are adhered to.
"But these tests will help scientists learn more about the body's immune response to the virus."
Dr Reid added:
"I'm delighted with the fast response by our teams to get this antibody testing up and running so quickly and have around 12,000 people tested within weeks at the Bay Field Hospital and our main hospital sites.
"The different staff groups who came together to make this happen included laboratory staff, students, both medical and allied health professional students, volunteers, health board admin staff, managers, and education staff themselves.
"This can-do attitude was vital in ensuring we could give this number of education staff their tests so quickly at Bay Field Hospital.
"As ever during this pandemic, the willingness for people to go that extra mile to help others has been extraordinary."
Results from the antibody tests will provide data for scientists to help them better understand how the virus spreads. Healthworkers and education staff from school hubs open over lockdown were chosen for testing because of a higher likelihood of exposure to the virus than other groups of people.

Note for editors:
This press release is issued jointly by Swansea Bay University Health Board, Neath Port Talbot Council and Swansea Council