The doctor will jam for you now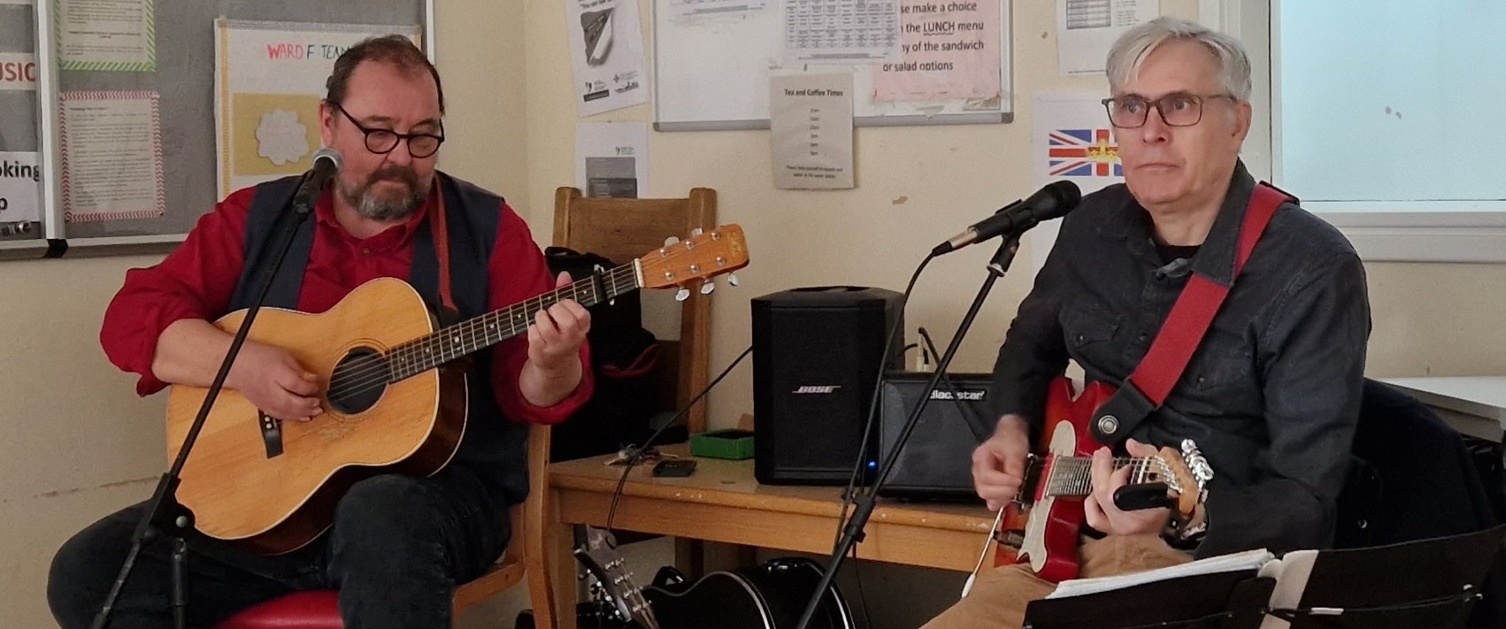 Music is proving to be a hit with patients and staff in Neath Port Talbot Hospital.
Patients on Ward F – a mental health assessment unit - are being treated to regular gigs in a bid to boost their well-being.
The move is part of a wider programme of events including arts and crafts, cookery, going for walks, and pet therapy.
Chloe Davies, an occupational therapist technician on Ward F, said: "We have linked up with a charity called Music in Hospitals and Care and they help us find suitable bands and musicians willing to come and play for us.
"The patients' reaction varies depending upon the mood on the ward on the day. Sometimes patients just want to be by themselves and not wish to come out of their rooms but you find, once the bands start to play and they hear the music, you always end up with more watching.
"We've seen people coming out of their rooms and dancing and singing along. They report that they really enjoy it."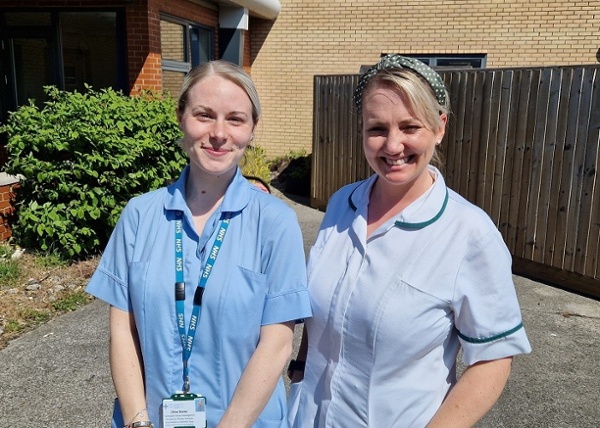 Pictured above: Chloe Davies (left) and Freya Jones
Chloe said they had several groups of musicians alternating and coming to play fairly regularly.
She said: "Some play rock music, others country, and we even have harp and violin music. There's none which stand out as favourites as tastes vary.
"You often find that after the session the patients engage with the musicians and talk about music. They thank them for coming in because the music has made them feel happier.
"They connect to a lot of the songs and ask for requests. So you can see that it has a positive effect. People enjoy it."
Swansea Bay occupational therapist Freya Jones said: "We work together with the activities coordinator to provide a programme of therapeutic activities – we try to engage the patients in meaningful activities which interest them.
"Meaningful activities are different for everybody so we like to have a nice range so everyone enjoys.
"It may not only be therapeutic, it can also encourage the patients to come out of their rooms and engage more. Making it a nicer environment for patients while they stay here.
"Some may not be at the stage where they say they have enjoyed themselves but you can see, through observing them, by changes in presentation, that they come out of themselves."
Duo Huw Chidgey and Mel Crew (main picture above) – who play traditional folk with a little bit of country and early rock and roll thrown in - are regulars on the ward.
Mel said: "We do quite a lot of this type of gig as we work with Music in Hospitals and Care. It's just really good. Really enjoyable from our point of view.
"We definitely see a change in the patients once we start playing. They like to chat to us afterwards as well, which we enjoy."
Huw added: "It's definitely a good thing. I think it should be part of general therapy in the NHS – it's that beneficial to people."