Team of champions help patients with learning difficulties face surgery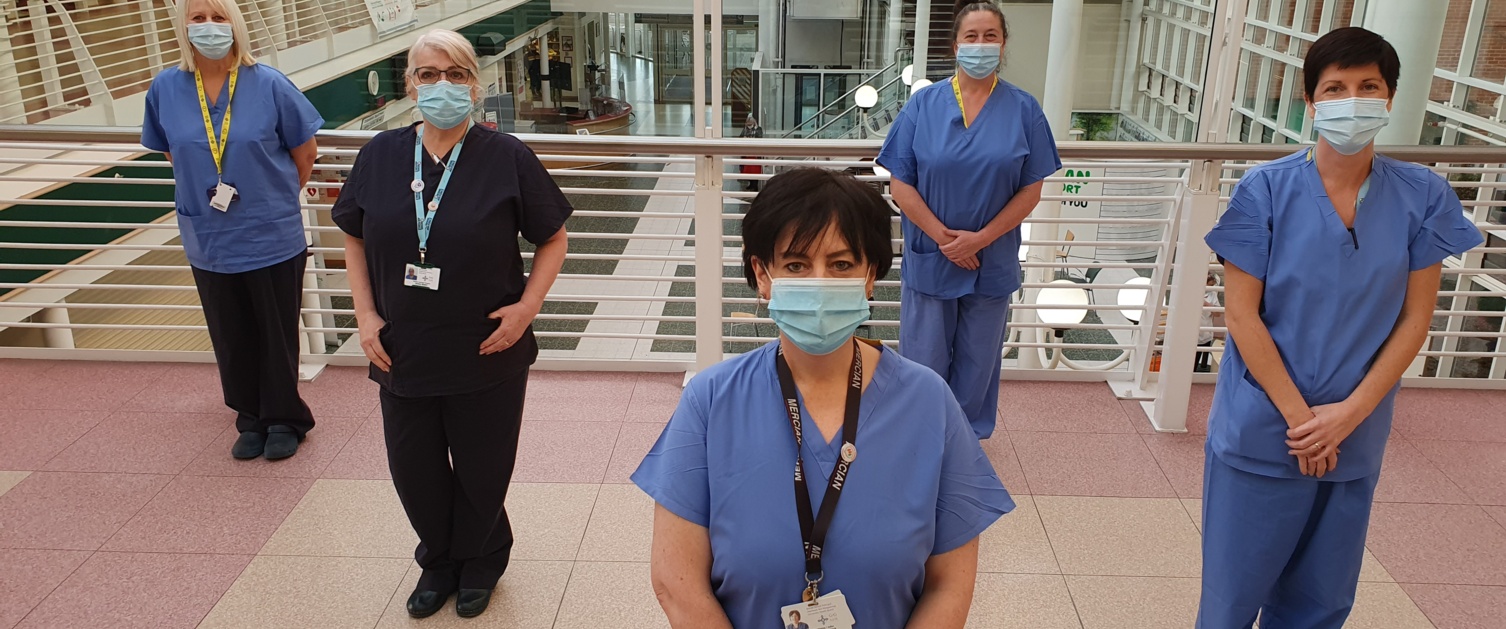 Meet the award winning Team of Learning Disability Champions in Theatres at Neath Port Talbot Hospital which encapsulates the true spirit of the Swansea Bay UHB's values.
The prospect of facing surgery must be daunting for the vast majority of us but if you have learning difficulties then the whole process may appear to be even more unsettling.
Enter Sister Catherine Thomas and her colleagues.
Under her leadership Catherine has set up a team of health care practitioners – known as champions - intent on interacting with patients with learning disabilities, along with their families and carers, to ensure their journey is a safe and seamless one.
Details such as taking time to get to know the patient, their likes and dislikes, in order to add comforting touches such as placing familiar posters on the walls and playing their favourite music, has greatly reduced anxiety and has even helped improved outcomes.
Her work has been recognised in Swansea Bay's Living Our Values Awards with a 'highly commended' in the Caring for Each Other category before going on to pocket the overall Ultimate Living Our Values award as she met all of our HB values -
The accolades follow on from her being a runner up in the Royal College of Nursing Awards last year.
And Sister Thomas isn't the only member of the team to see her work recognised, as Health Care Support Worker, Rea Pugh, was named Best Nursing Support Worker in this year's RCNi Awards.
Joanne Phillips, Speciality Manager for Anaesthetic & Recovery in Theatres, said: "Cath`s vision of setting up a service for our patients with learning disabilities who required elective surgery, by creating a Team of Learning Disability Champions in Theatres at NPTH, encapsulates the true spirit of the Health Board's values. This is simply, prudent care at its best.
"NPT Theatres can now offer an excellent service to this client group and their families and carers to ensure their journey is a safe and seamless one. Cath was keen to include the whole team in this award as the delivery of this care by the team really does make a difference to the patient outcome.
"She has enthused and motivated the team who filter their knowledge and experience across all members of the Team in Theatres, so we are continually improving, by working together, to care for each other.
"We, as a Team in Theatres, would like to congratulate Cath in her achievement for her work with Adults with Learning Disabilities. These awards give the Theatre department at NPT hospital a lovely boost of morale and puts us as Department well and truly out there!"
Cath said: "I am overwhelmed and humbled to receive the Ultimate Living Our Values award and to be Highly Commended in the Caring for Each Other award."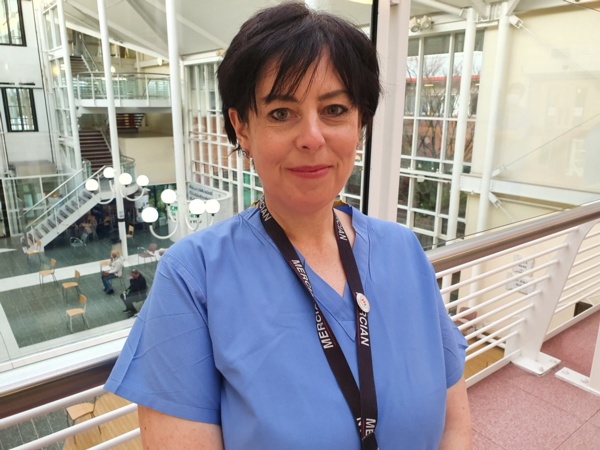 Cath added that she had created the team after being inspired by a talk from the sister of Paul Ridd, a patient with learning disabilities who tragically passed away whist in hospital, and founder of a foundation set up in her brother's memory to support people with a learning disability and their families and carers when needing secondary health care.
She said: "I realised that there was no specific pathway or procedures in place for these very vulnerable adults in society, when coming in to our department whilst undergoing surgical procedures.
"So I set about creating a team of dedicated champions who could access the Trust's training, and then be able to put their training and enthusiasm into practice to provide a tailored service incorporating reasonable adjustments to make their experience safer and less frightening.
"We have together created a really good service for these individuals and their families and carers, with really good feedback. Amazing results can be achieved with just some training, passion and enthusiasm, and in all honesty, that enthusiasm has spread throughout our department and beyond.
"It feels really good to receive recognition for the efforts we have put in and hope it highlights the work elsewhere, in order for other areas to try to replicate what we have achieved."