Team helps patients manage conditions at home as part of virtual wards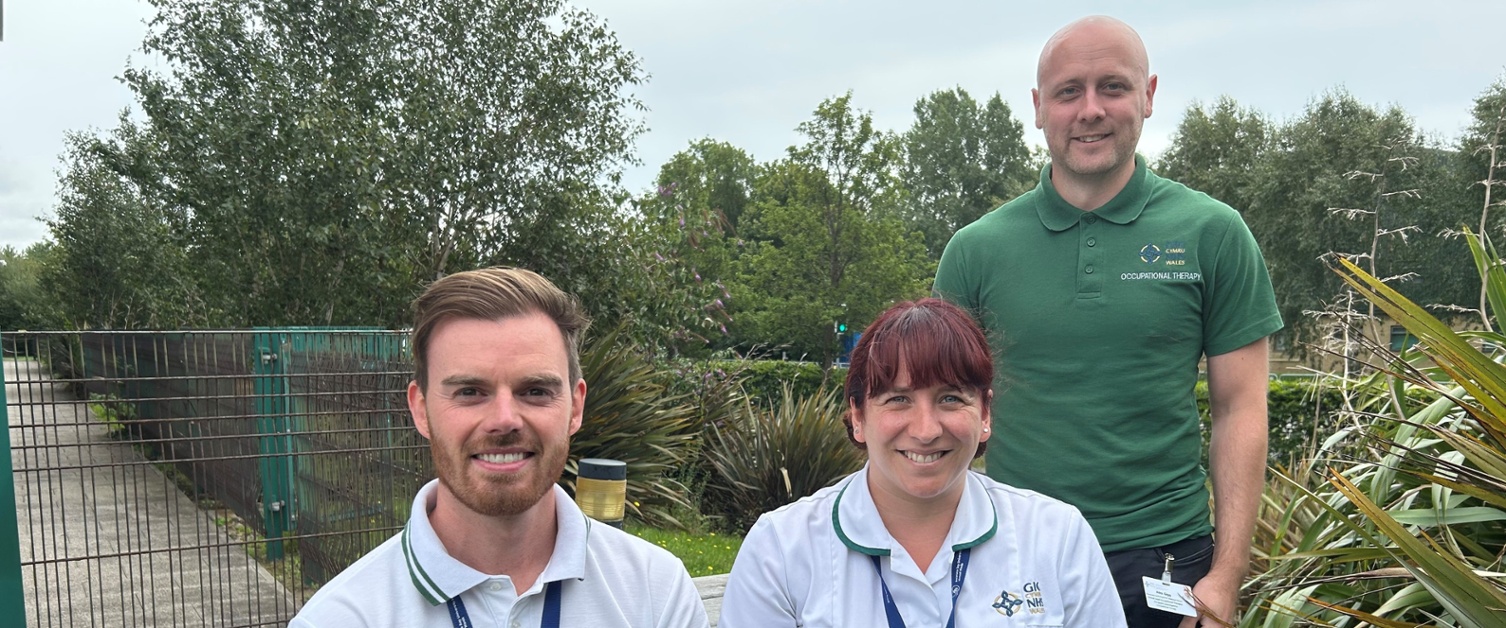 Patients are being supported to manage their health conditions at home with the help of the virtual wards' team of occupational therapists.
Virtual wards provide wraparound support in the community to people with complex health and social needs.
Rather than a ward being made up of hospital beds, the patients' own beds become part of a virtual ward, meaning they still receive the same level of care but in the comfort of their homes instead of a hospital.
A multidisciplinary team comprising health and care professionals, such as doctors, nurses, pharmacists and therapists, discuss how to plan and manage each patient's care, ensuring face-to-face assessment and intervention is completed.
Pictured: Virtual ward occupational therapists Anthony Jones, Aimee Collier-Rees and clinical lead occupational therapist Alex Gigg.
Occupational therapists (OTs) have formed part of the virtual wards since they were introduced in Swansea Bay.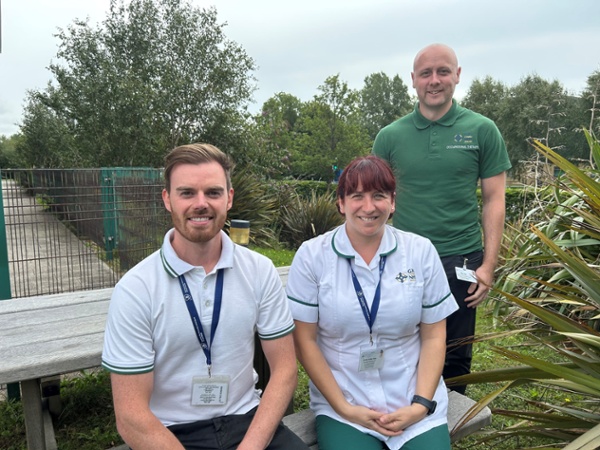 They mainly visit patients at home to understand the challenges they might face and how they can best support them to overcome these challenges and live more independently.
Alex Gigg is the clinical lead occupational therapist who oversees the occupational therapy team within the virtual wards.
He said: "Initially the OTs were just in the four clusters that were chosen to pilot the virtual wards but following the rollout to all clusters, they are now present in all eight.
"OTs were seen as a good fit within the virtual wards because of the broad skillset they have, with expertise in assessing how an individual's health condition or issue connects with how they live their life.
"They address the functional issues that can impact someone's ability to do the things they need and want to do.
"Asking patients to identify what matters to them helps ensure they are engaged fully in the process.
"The OTs will look at the day-to-day issues that may affect their independence, then look at how they can help them with a range of interventions such as equipment, advice, education or providing self-management techniques."
Supporting patients with self-management advice, education and guidance can help them to maintain their independence at home and hopefully prevent avoidable hospital admissions.
"OTs are dual trained in physical and mental health," Alex added.
"We are the only allied health professionals that at registration are trained in both, which just enhances what we can offer patients.
"Some of the issues patients struggle with can range from mobility problems or falls, difficulties getting in and out of bed or their bath, right through to breathlessness related to a health condition.
"These can all impact on both physical and mental health.
"OTs are experts at supporting people to adapt their daily tasks and activities that are meaningful to them to make them more manageable and maintain as much independence as possible."
They can even help to identify adaptations which may be required too, from smaller items like handrails to larger scale works such as stairlifts or level access showers, by referring them to local authority colleagues.
Alex said: "OT assessments are completed in the patient's own home, which largely puts them in an environment where they are comfortable.
"We focus on what the person can do, what they want to be able to do and how can we enable them to do that.
"We try to engage them in the decision making as much as possible to ensure we are addressing the things that matter most to them, whilst also providing advice on aspects they may not have considered, such as equipment or aids which may make certain tasks easier."
As well as helping patients to maintain their independence at home, OT staff can also offer support to patients returning home from hospital.
The team works closely with hospital staff to help identify what is needed following discharge, so patients can continue to receive any necessary ongoing interventions or follow-up at home.
In many cases, it means patients return home from hospital sooner.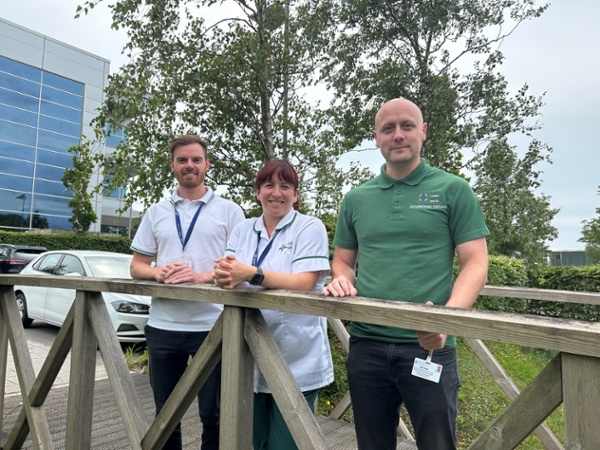 "We deal with exactly the same issues in and out of hospital within OT, just often at different ends of the spectrum or stages of the patient's health journey," Alex said.
"We help to prevent the need for patients to go into hospital by keeping them as safe and independent as possible at home.
"But for those that have been admitted, we can also help get them home sooner as part of the virtual ward team.
"Ultimately, our assessments in both the hospital and community are very similar which allows continuity of the OT support received from the hospital team, back in the community.
"If we can stop someone going into hospital or help get someone out of hospital sooner - they are equally great outcomes."
Working within the virtual wards allows the OT team to liaise directly with patients, which can help to ease pressure on GPs and other services.
Their positive impact has even prompted plans to further enhance the therapy offer within the virtual wards, with physiotherapists and dieticians due to be recruited in the coming months.
Alex added: "We work as part of a fantastic multidisciplinary team, so whether it's the OTs, nurses, pharmacists or others, we give our contact details to our patients so they can contact us directly with their queries or any new issues.
"It hopefully means that when a new problem occurs, which the virtual ward team can address, they will phone us to discuss it, rather than defaulting back to their GP.
"This will hopefully save time in the chain for both the GP and the patient."
Dr Anjula Mehta, health board Deputy Medical Director, said: "We knew the role of occupational therapy would be vital in the development of virtual wards which is why we prioritised this recruitment.
"The OT team enhances and enriches the service provided for patients, ensuring improved outcomes and better quality of life.
"The way our OTs collaborate and integrate into the wider multi-professional team to provide responsive, comprehensive input for our most vulnerable patients is invaluable.
"We feel very lucky to have this committed and compassionate team as part of the virtual ward service."