Take a fresh look at your local opticians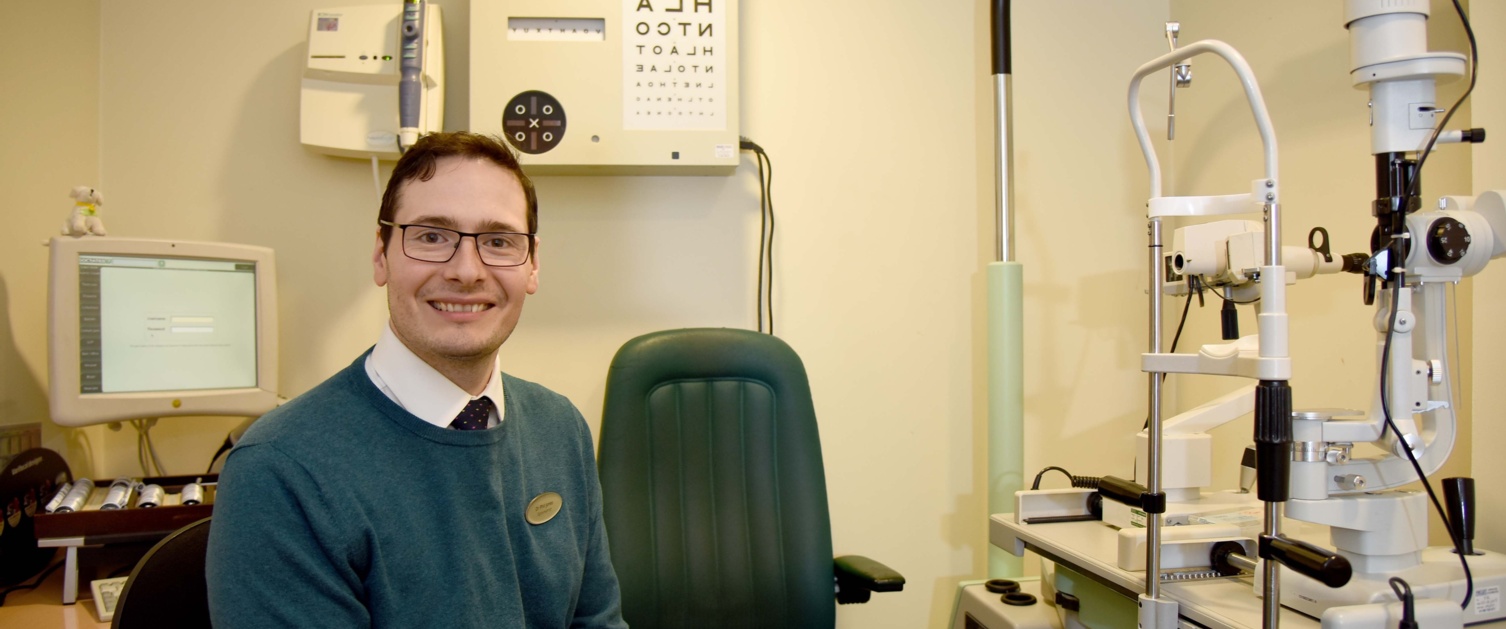 Do you think of your local opticians as just somewhere to get tested for a new pair of glasses?
In fact, they are much more than that and if you have any urgent problems at all with your eyes or eyesight, they are the people you should call. They can examine your eyes for free.
Optometrists are eye health specialists and they are trying to get the message out to people that there is no need to queue in your doctor's surgery if you have an eye problem.
"If someone has a red eye, their first instinct is to go to their GP, but if they do, they will be referred straight to us," explained Lyndsay Hewitt, ophthalmic director at Specsavers on The Kingsway in Swansea.
Optometrists study and train for four years before they can become registered to practice. As well as testing your eyesight, they can check your eye health and detect conditions like glaucoma, macular degeneration, cataracts and retinal detachment.
The eye can also give indications of ailments elsewhere in the body like high blood pressure, high cholesterol and diabetes.
It can be worrying if your eyesight changes but an optometrist will assess you straight away if it is an urgent problem.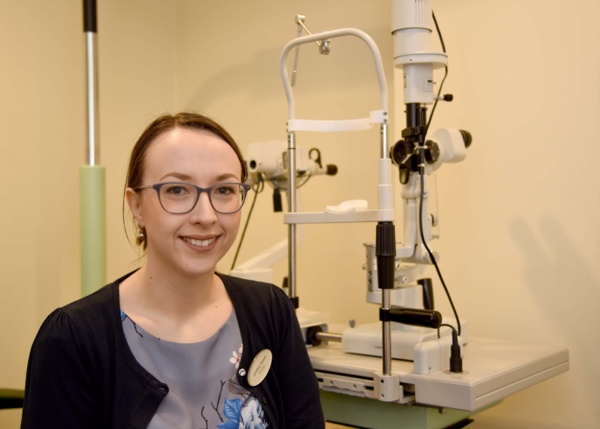 "People should ring us if there is any sudden change in their vision," said Lyndsay. "They will be triaged over the phone and, if it is an urgent case, they will be offered an appointment on the day under the Eye Health Examination Wales Service.
"Patients may come to see us with headaches, or flashing lights and floaters. That can be perfectly normal or it could mean they have something more serious, like a retinal detachment, which can damage their sight."
The speed of the response is reassuring to patients. Helen Ayers, from Swansea, was worried when she developed symptoms that she thought could affect her sight.
"I was woken by bad headaches, which I don't normally suffer from and I had a lump on the side of my head. I don't have very good vision in my left eye anyway so I couldn't tell if my vision had changed.
"I was able to book in for an eye health examination very quickly and it reassured me that my vision hadn't changed and put my mind at rest."
Eye problems can also creep up on you and that's why optometrists recommend regular check-ups.
"It's important that even healthy people should have a sight test every two years," said Lyndsay.
"Conditions like glaucoma and macular degeneration can happen so gradually that people don't realise they've got a problem until a lot of damage has already been done. Some patients don't realise they are gradually getting more and more visually impaired and that can be dangerous, particularly if they are driving."
As well as the Eye Health Examination Wales service, optometrists also offer a Low Vision Service, which patients can also access quickly.
"It's a free service for anyone who has vision impairment that glasses or contact lenses can't correct," said Dr Phil Jones, ophthalmic director at Specsavers.
"The Welsh Government has funded the Low Vision Service since 2004. Prior to that you had to be assessed at hospital and there was a waiting list. Now you can be seen within a week."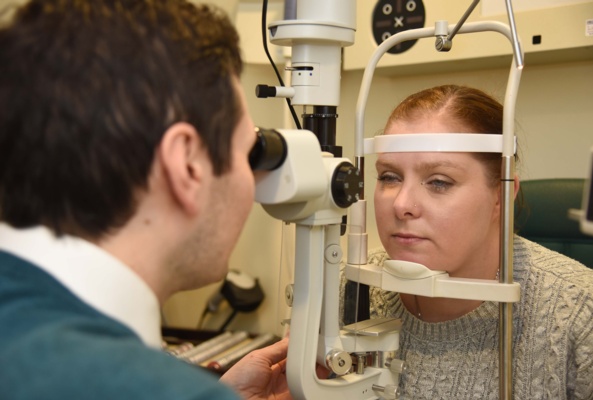 Tara Holden, 31, from Cwmdu, Swansea, has had sight problems including glaucoma since she was born and uses a guide dog and a cane to help her stay mobile. Help from the Low Vision Service is also helping her to stay independent.
"I've always been visually impaired but it's got worse as I've got older," she said. "The Low Vision Service has really helped me to carry on living my life. I can't dilate or contract my pupils so I can't control the amount of light entering my eyes. That makes me photophobic but I also can't see in the dark, which complicates things.
"I've got a special lamp from the Low Vision Service with a magnifier which gives me just the right amount of light and contrast to see what I'm doing when I'm trying to cook a meal.
"I've got other items like a hand held magnifier and they are all free on permanent loan."
The Eye Health Examination Wales service and Low Vision Service are available at most opticians' practices. Some 90% of practices in Wales are accredited to carry out the Eye Health Examination, and most in the Swansea Bay University Health Board area provide the Low Vision Service.
GPs are spreading the word amongst their patients. Dr Kannan Muthuvairavan, lead GP in the Llwchwr cluster of practices, said: "Patients should be able to access this service with their local optometrist if they have an eye problem they feels needs urgent investigation, rather than attending a GP practice. This will avoid unnecessary delays and trips for the patient when the optometrist can provide it all in a one-stop service. This service has been a huge success and has increased the availability of appointments for other patients."
The Eye Health Examination Wales service is free for many patients and you can find if you are eligible and which practices offer EHEW and low vision services near you by checking here: Eyecare Wales