Swansea Bay's first perinatal mental health midwife offers support at new unit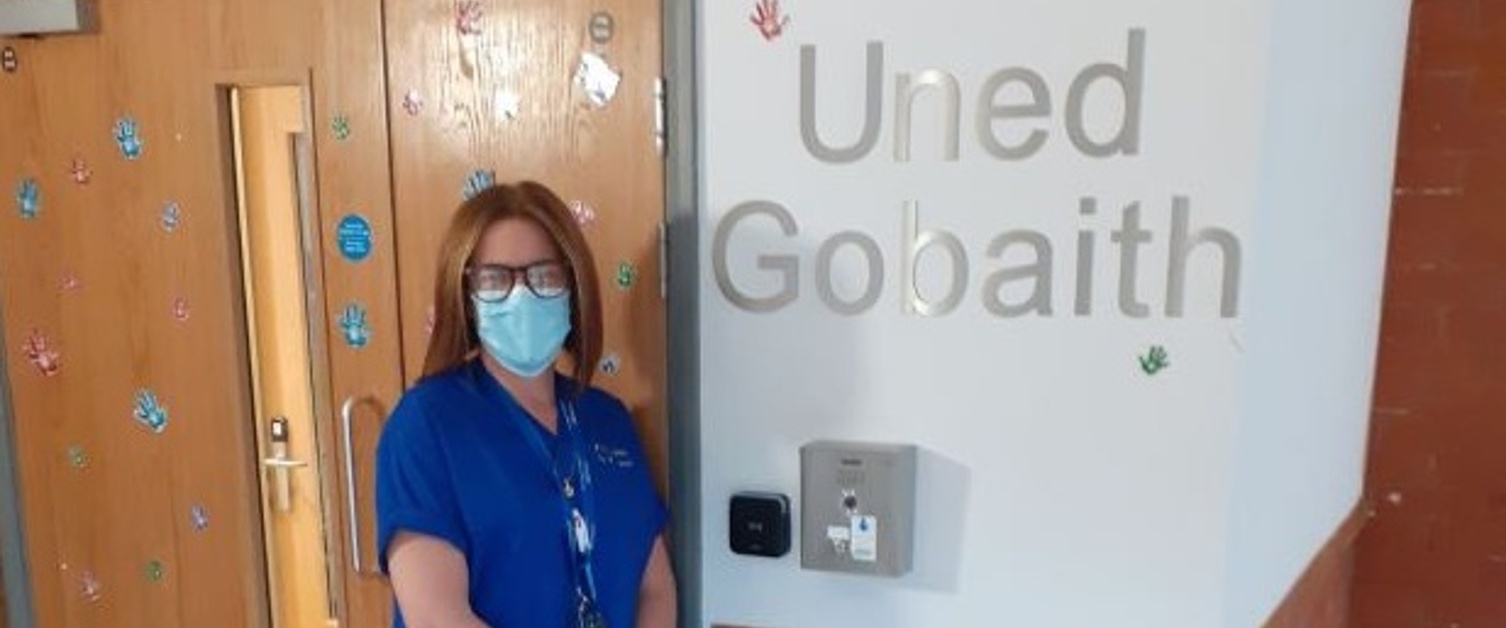 Adjusting to becoming a family can often be an exciting yet daunting time for new parents.
But the introduction of Swansea Bay University Health Board's first perinatal mental health specialist midwife aims to make that transition easier to manage for those who may struggle during pregnancy and following the birth of their child.
Based at Uned Gobaith, meaning 'Unit of Hope', Ann-Marie Thomas' role aims to help bridge the gap between maternity and mental health services.
The unit is the only inpatient facility of its kind in Wales to offer multidisciplinary mental health care to women from 32 weeks of pregnancy until their baby is one year old.
Ann-Marie said: "I've always wanted to be a perinatal mental health midwife and support families.
"I studied for my master's and was supported to write a proposal and a business plan which was used to secure the funding for the role full-time.
"One of my main roles is to bridge the gap between mental health services and maternity services and make it more seamless for the women and their families."
After graduating from Swansea University in 2015 with a first class degree in midwifery, Ann-Marie worked as a midwife based in Princess of Wales Hospital, Bridgend, as well as in Singleton, in Swansea, before going on to work as a community midwife.
Three years after her graduation, she decided to return to Swansea University to complete a master's degree in enhanced professional midwifery practice.
Since then, she took on the role of public health specialist midwife within Swansea Bay University Health Board, which led her to develop her current specialist role.
"I came into it quite late but I was probably always meant to be a midwife," she added.
"When I was a community midwife you really understood people's family situations and their social backgrounds and you just engrained yourself with the family you were looking after.
"Mental health was definitely something that shone out to me as people had anxieties around birth, being pregnant, becoming parents and transitioning into family life.
"I wanted to link everything together and make that more solid for people. They deserve to have services that talk to each other."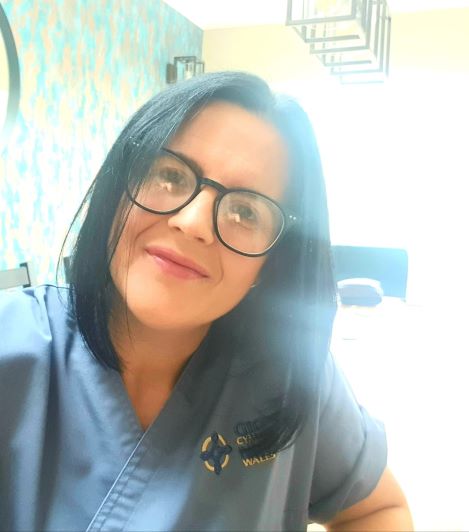 Ann-Marie's role will include overseeing a well-being clinic which sees both midwives and consultants offering their tailored support to expectant and new mums.
Based at Tonna Hospital, Neath, Uned Gobaith is made up of a team of psychologists, psychiatrists, occupational therapists and social workers, alongside GPs and specialist health visitors who link in with the facility too.
Pictured left: Ann-Marie Thomas
"It really is linking everybody together so it's joined up and more seamless," Ann-Marie explained.
"The relationships that women and families build with a midwife, a health visitor or a GP have got to be right for them to feel comfortable to be able to disclose their own mental health.
"If information isn't passed on then families have to tell their story over and over again. That can be really frustrating and creates barriers to seeking help.
"I'm hoping to be involved with upskilling midwives and supporting them to provide continuity because it's so important."
Ann-Marie feels that the unit offers mothers an important opportunity to learn about their relationship with their baby in a safe environment with plenty of support on offer.
She added: "Supporting someone in the community can be really complex. Having this safe environment full of therapeutic contact with specialists means women are able to make something that's been probably the most difficult situation they've ever been in, the most valuable because they learn about themselves so much.
"They learn about their relationship with their baby and their families so I feel they leave here in a very different place.
"Society may think that midwives just deliver babies. But the one thing that stands out to me more than anything is that a midwife is a specialist in building relationships during a family's most vulnerable time.
"I've had massive support to be able to get to where I am today. Every single midwife and colleague has supported me to progress and chase this career. The spotlight should be on everyone here because not one of us work in silos. We all work together."
David Roberts, Service Director for Mental Health and Learning Disabilities, added: "The opening of a facility like Uned Gobaith in the Swansea Bay University Health Board area is a real coup for the population, as it provides specialist health services close to home.
"Such a facility also allows us to attract and retain top class healthcare professionals, like Ann-Marie, to work with the mothers and families which adds to the benefits we're able to reap."