Swansea Bay staff raise awareness of delirium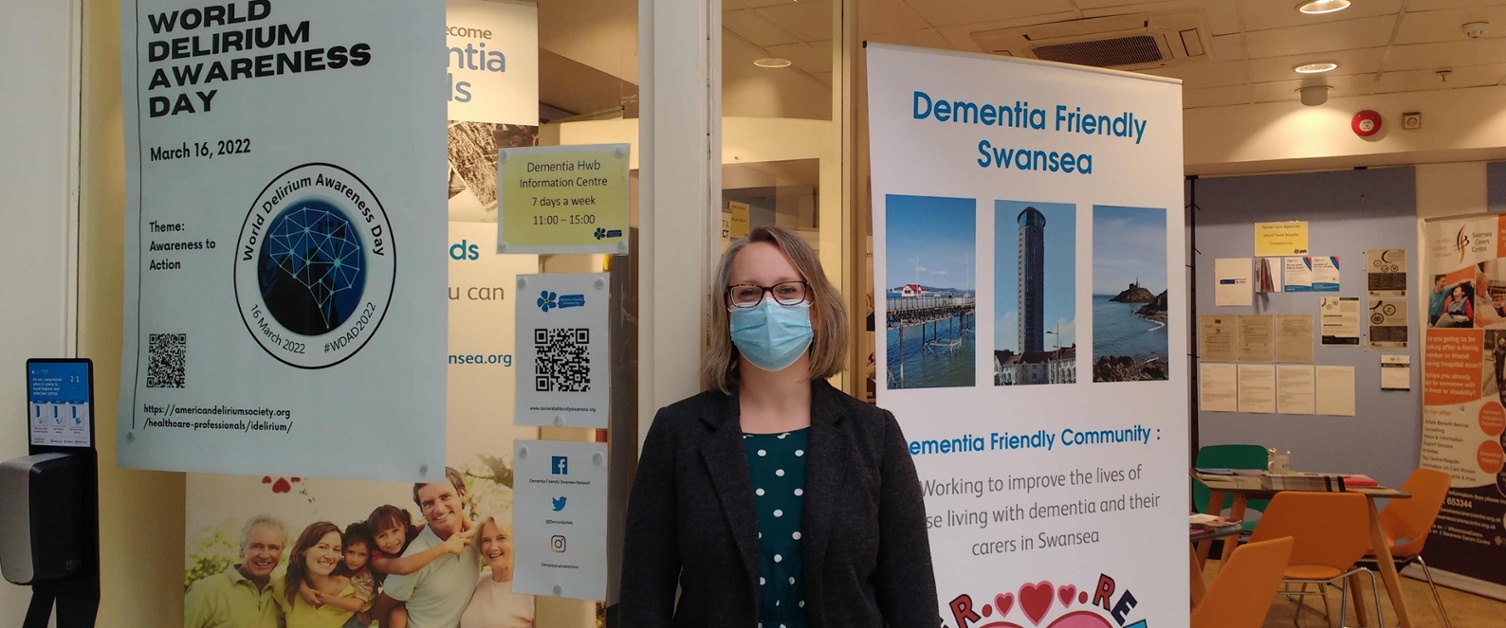 Swansea Bay staff have raised awareness of delirium at a special event.
The Integrated Care of the Older Person (ICOP) team from Singleton Hospital linked up with Dementia Friendly Swansea to mark world delirium awareness day.
Hosted at the Dementia Hwb, a pop-up information centre led by Dementia Friendly Swansea based in the city's Quadrant Shopping Centre, members of the ICOP team provided support, advice and education to raise awareness of delirium.
Neath Port Talbot Hospital also set up a display, led by lead advanced clinical practitioner for medicine Tina Howell, to lend further support from the health board.
Delirium is an acute confusional state commonly associated with acute illness and is more common in older adults. It usually develops over hours or days and is a common, serious, but potentially treatable condition.
Approximately 20-30 per cent of older adult inpatients on medical wards, 50 per cent of hip fracture patients and 75 per cent of patients in intensive care will develop delirium. Over 50 per cent of people living with dementia will also develop delirium at some point.
Dr Zena Marney, a member of the ICOP team, who spoke to attendees at the Dementia Hwb, said: "We know that older adults with delirium tend to have longer stays in hospital and are at increased risk of complications such as falls, pressure ulcers, dehydration and malnutrition and are more likely to be admitted in to long term care.
"Delirium can be brief and transient - resolved in 24 hours - but may persist and some never recover. It can therefore have a poor prognosis and can have a mortality rate as high as 20 per cent.
"Despite this, delirium can be under recognised. There are measures that we can take to help prevent the development of delirium and that is why promotion to enable better and earlier recognition of it through education and community engagement is so important."
She added: "We would like to thank the staff and volunteers of the Dementia Hwb for sharing their space with us to promote World Delirium Awareness Day.
"It has been really useful to engage with the local community outside of the traditional healthcare setting to share experiences and ideas.
"We look forward to having ongoing collaboration with the Dementia Hwb which is doing a fantastic job at empowering those living with dementia as well as their families and carers."