Swansea Bay patients and staff play crucial role in life-saving Covid-19 research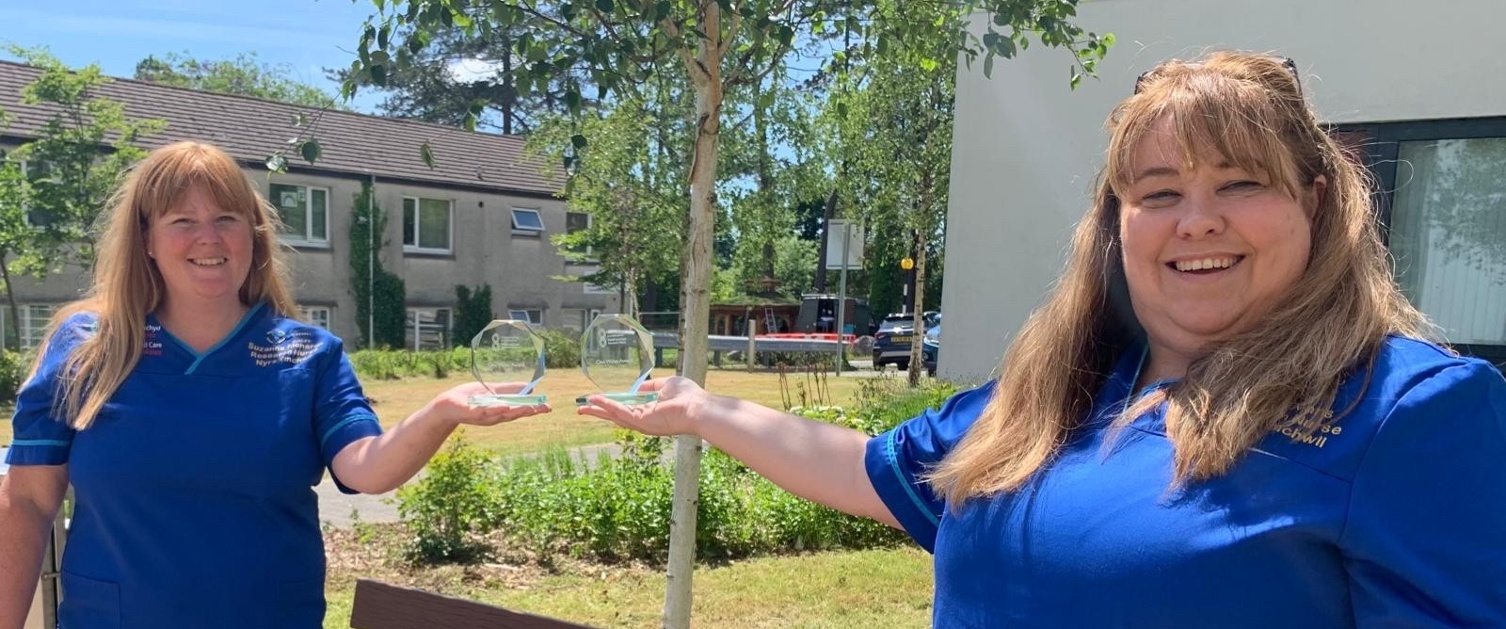 Patients in two Swansea Bay hospitals have been thanked for volunteering to take part in a national trial of a Covid-19 treatment that has been shown to save lives.
The RECOVERY trial involves thousands of doctors, nurses, pharmacists, and research administrators at 177 hospitals across the UK.
The study is running in all seven health boards across Wales including through Morriston and Singleton hospitals.
It tests a range of potential treatments against the virus, one of which – Regeneron – uses a combination of two antibodies that bind specifically to two different sites on the coronavirus spike protein, neutralising the ability of the virus to infect cells.
Covid-19 patients were randomly allocated to receive usual care plus the antibody combination treatment or usual care alone.
The trial into Regeneron found it reduced deaths in hospitalised Covid-19 patients who have not developed their own immune response.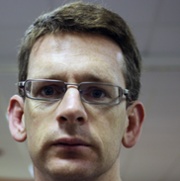 The RECOVERY team in Swansea Bay is led by Dr Brendan Healy (pictured left), Public Health Wales consultant in microbiology and infectious diseases.
He said: "Swansea Bay has been recruiting into the Recovery trial since 30th March 2020.
"It has been a privilege to take part in this research which has delivered so much knowledge on how to treat Covid-19.
"We are extremely grateful to all the patients that have contributed to the research and helping those coming after them to get better treatment.
"As Principal Investigator, I am also enormously thankful for all of the hard work carried out by the SBUHB research team.
"It is great to see another positive outcome from this trial in which Regeneron's monoclonal antibody combination has been shown to reduce deaths for hospitalised Covid-19 patients who have not mounted their own immune response."
RECOVERY, run by Oxford University, was set up in Wales through Health and Care Research Wales the organisation nationally coordinating all COVID-19 research and study set up in Wales.
It's just one of several Covid-19 trials Swansea Bay has participated in. Now the dedication and hard work of the health board's research and development team has led to two members of staff being recognised for a prestigious award.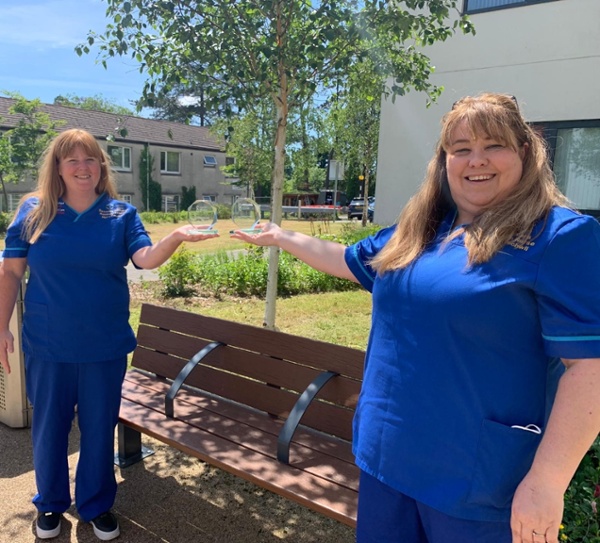 Research nurses Suzanne Richards and Debra Evans (pictured right) received the Health and Care Research Wales One Wales award in April for their work in supporting the Oxford/AstraZeneca vaccine study.
Suzanne said: "Working on the study felt like being part of something truly historic.
"I think everyone working on it felt like that too. It was such a huge team effort and there was a real sense of camaraderie. We knew it was going to be ground-breaking."
Debra said: "It was incredible to work on these urgent public health studies.
"We knew the results would benefit so many people. Years in the future I'll be able to say that I was part of this big Welsh research effort during the pandemic.
"Working on these studies was exhausting both physically and emotionally.
"However, there was a real urgency to what we were doing because we knew this research could potentially benefit these patients straight away.
"These trials were going to find out which treatments worked best to beat the virus and save the most lives."
Dr Nicola Williams, Director of Support and Delivery at Health and Care Research Wales, said: "This shows the vital role the research community in Wales is playing in the UK-wide effort to find effective treatments for patients with Covid-19.
"The RECOVERY trial is one of a number of urgent public health studies still on going across the country to help us save as many lives as possible, as we learn to live with the virus."