Spreading the word of new speech and language sessions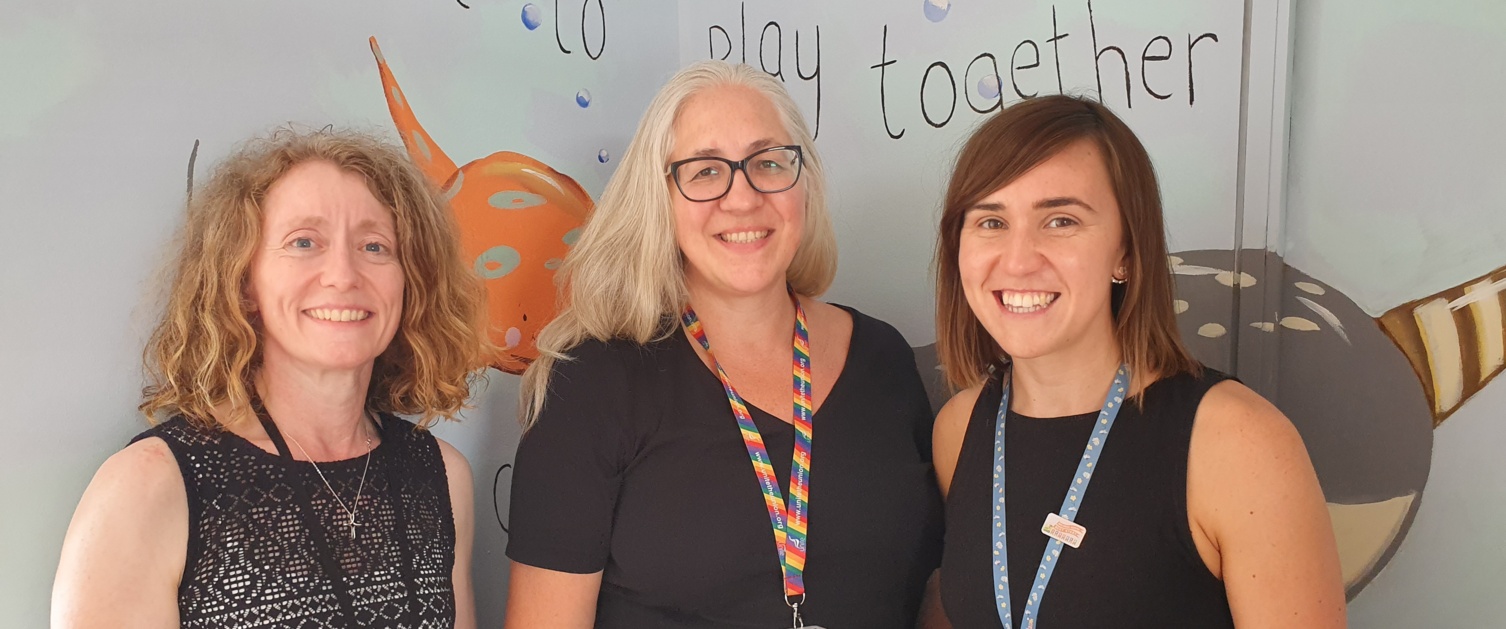 New 'talk in' sessions for parents with any concerns over their child's speech and language development are being introduced to the Lower Swansea Valley.
The initiative, by Swansea Bay University Health Board's Paediatric Speech and Language Therapy team, follows reports that in some areas of the country up to half of children experience delays in language development.
In an attempt to reverse the trend the sessions are designed to offer advice and support to parents while aiming at catching any potential problems at the earliest stage possible.
The scheme is being trialled in the Cwmtawe Cluster - a group of three GP surgeries, namely Strawberry Place in Morriston, Cwmtawe Medical Group, which is made up of Clydach Primary Care Centre, Sway Road Surgery and New Cross Surgery in Morriston, and Llansamlet Surgery – with the aim of rolling it out to all eight Swansea Bay clusters in the near future.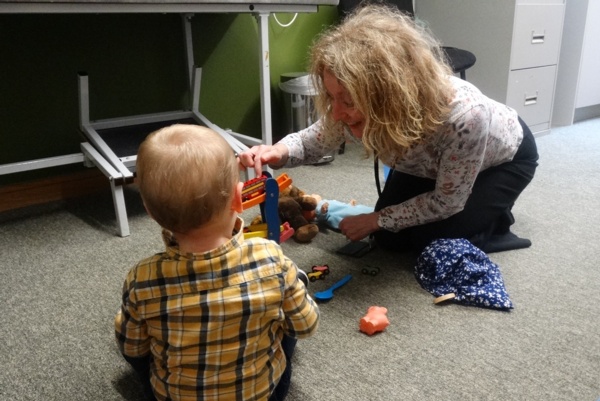 Sue Koziel, lead speech and language therapist, said: "In some areas of the UK 50 percent of children are showing delays in their language.
"But most children will improve if we can just tweak the environment around them and the way in which adults talk to children. They do need to hear those words to develop them.
"It's really important that we start to work with children as early as possible."
Explaining the reasoning behind the new advice sessions, Sue said: "Our aim is to try to filter and identify the children.
"Some will have transient difficulties. These are straightforward delays that are going to improve by changing the environment and exposing them to good language models.
"Then there is a small group of children who are at risk of difficulties in the longer term. We want to identify these children so we can start to put plans and support in place.
"The idea is to hold a 'talk in' session for parents to access in their local community, to give them some advice and support if they have any concerns around their children's early language development.
"We are focusing on under-fives as there's been a lot of work done on the importance of getting children ready for school.
"ICAN, the children's communication charity, has highlighted that a lot of school leaders recognise the fact that children are coming into school not ready with their speech and language. Children need to learn to talk and talk to learn.
"There are two children in every class of 30 who are recognised as having persistent speech and language difficulties. That's about seven per cent. It's the most common condition that nobody knows about."
The sessions are free with the only stipulation being parents should telephone first to book an appointment.
Sue said: "If any parents have any concerns they should book into the session and they will be given a 15 minute slot.
"Two therapists will be there. One will talk to the parent the other will play with the child and have eyes on the child to get a sense of how that child's speech and language development is progressing.
"We can then either reassure or give the parent some tips, or will be able to go out and support the parent with some adult-child interaction sessions in the home.
"If the child is looking as though they are at risk of more persistent speech and language difficulties, we will arrange specialist speech and language assessment in one of the local community clinics."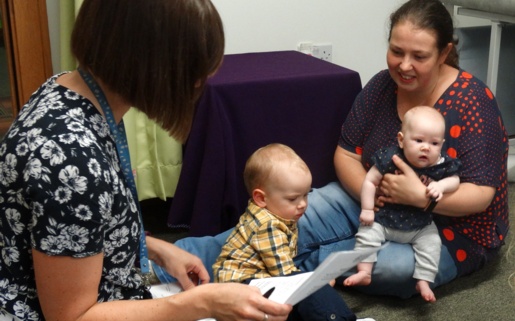 Mary Ritchie, also a speech and language therapist, said: "We don't want people being worried about attending. It's fun, there will be toys, it's not a test.
"The children will just come and play, but because we have very experienced members of staff, they will be able to see exactly what's needed to support the children and families.
"The earlier that things are spotted, and the earlier that support can be put in place, the better for the child and the parents."
Sian Williams, another member of the team, added that it was not just about how a child sounds.
She said: "Lots of people think we only see children with speech difficulties.
"However, when children are under three years of age we concentrate on ensuring they are understanding the language they hear around them and are able to communicate their needs.
"A lot of the time, for the really young ones, they may not have started saying words yet and we can help support parents to encourage their talking.
"Children start using their first words when they are around the age of one. Sometimes they start by making noises, such as those for animals and cars, and this helps them develop their first words.
"By the time they are two years old they should be using around 50 or more words and start to link these together."
To find out when the next session is taking place and to book an appointment call 01792 517863