Above: Baby Jack with Catherine and Steve Betty.
Some of Swansea Bay's most adorable residents have been celebrating Christmas with the staff who helped give them the best start in life.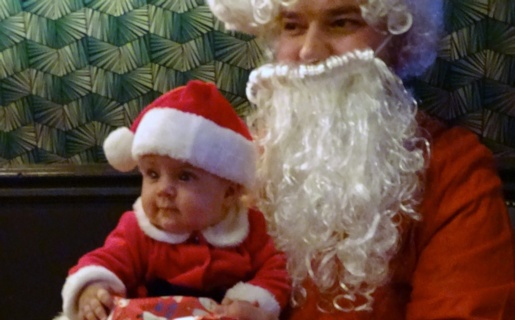 The neonatal outreach team, which works with former patients of Singleton Hospital's neonatal unit, invited the little ones and their families to a special festive get together in Swansea.
Left: Ariya Joshi has a cuddle with Santa Claus
Santa was in attendance and there was plenty of food and drink. But this was more than just a typical Christmas party.
For many of the families it was an opportunity to talk to other parents about their experiences looking after very vulnerable babies.
Sarah Owens, neonatal outreach sister, said: "For a lot of new babies and parents who had recently gone home, this was their first time back together.
"It can be difficult adjusting when you take a baby home after a long time in hospital.
"This was an opportunity to bring them all together so they could share their experiences too.
"A lot of people walked away knowing that they're not alone in what they're going through now - others are experiencing the same thing."
Gemma and Matthew Davies came along to the celebration with their daughter Phoebe.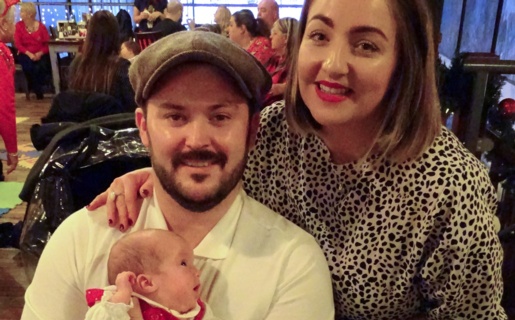 Phoebe was born 11 weeks premature in August and will be four months old on Christmas Eve. After being cared for at the unit for 60 days she was allowed home on October 23.
Right: Gemma and Matthew Davies with daughter Phoebe
"This for us is a big thing, being around so many people, but it's been really nice to catch up with people we met in NICU," Gemma said.
"The unit is amazing, they looked after us as well as Phoebe.
"It was sad leaving in a way. We wanted to get home, but we had built up good relationships and made friends there."
Jack Betty was also at the party with mum Catherine and dad Steve.
Jack was born 17 weeks early in June last year, weighing just 526 grams. He spent five months in the unit with his parents by his side.
He was discharged on November 6 last year and is now a happy 18 month old.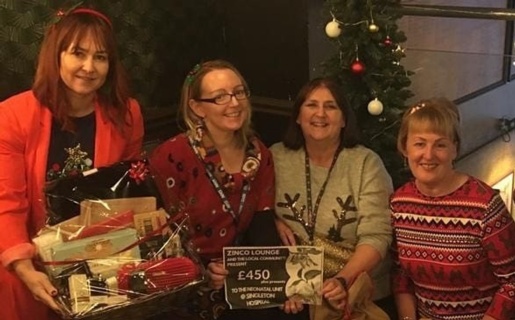 Left: Neonatal team members, from left: Sarah Owens, Sarah Davies, Cheryl Tobin and Cheryl Morgan
"The support we have had has been immense," Catherine said.
"It's been very hard but any needs we have had, the team has been there.
"We can't thank them enough.
"We were really supported. We would have been quite lost without them."
The party was held at Zinco Lounge in Swansea.
Over the past few weeks, customers at the café bar have given presents for the children and donated money for the neonatal unit. In total, £450 was raised by patrons and local businesses.