Simple exercise could spare patients chronic pain or disability after chest injury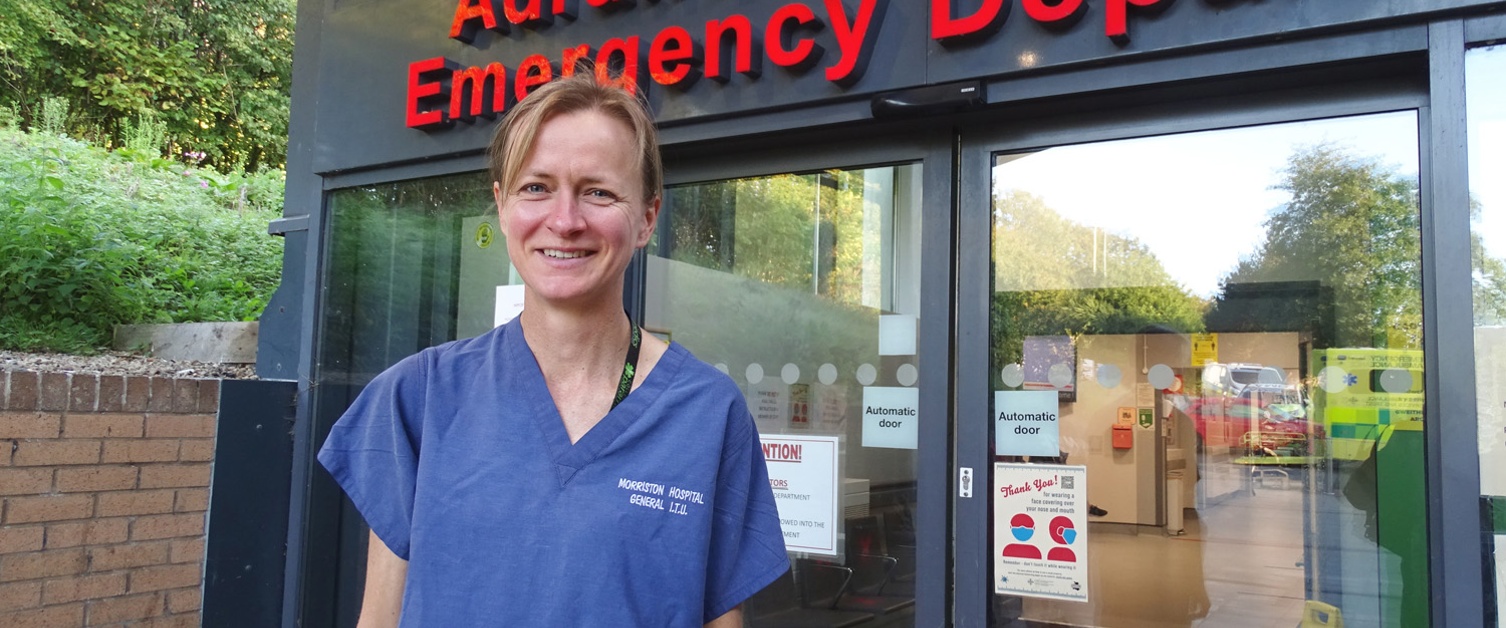 A simple exercise programme could spare people chronic pain and even disability after they have suffered a chest injury.
Researchers will recruit hundreds of patients during a two-year study being carried out across four Welsh hospitals and one in England.
It will be led by Dr Ceri Battle, a consultant physiotherapist in Morriston Hospital who has carried out extensive research into blunt wall chest trauma – usually caused by falls, road accidents or assaults.
Main photo above shows Dr Battle outside Morriston Hospital's Emergency Department
Dr Battle's earlier research focused on people who have been sent home from emergency departments after injuring their ribs.
While the chest injuries themselves can be relatively minor, they can lead to serious and potentially fatal complications.
Often these complications do not emerge for several days, leading to people returning to hospital as emergency cases.
Dr Battle has already developed a risk factor-based diagnostic tool that can identify which patients are most at risk of developing complications.
Now she has been awarded a grant of just under £230,000 from Health and Care Research Wales to conduct a new trial – called Early exercise in the management of blunt chest wall trauma.
"Between 30 to 60 per cent of patients who sustain blunt chest wall trauma will suffer chronic pain and disability," said Dr Battle.
"We will look to see if we can reduce both the number of people with chronic pain and disability, and the severity if they do have it."
The trial involves four Welsh hospitals – Morriston, Royal Gwent, University Hospital Wales and Wrexham Maelor – as well as Salford Royal Hospital.
Patients will be recruited either while they are in ED following injury or on the wards if they have been transferred there.
They will be divided randomly into two groups; one will receive the usual care for blunt chest wall trauma (chest physiotherapy and mobilisation). The other will receive the usual care plus an early exercise programme.
"When they hurt themselves they are in so much pain they don't move for about six to eight weeks," said Dr Battle, who is the trial's chief investigator and is based in the Welsh Centre for Emergency Medicine Research within Morriston's Emergency Department.
"They get really stiff chests or ribs and that causes the chronic pain.
"With this programme, for the first seven days they will do four really simple exercises involving twisting the upper body and raising the arms. None of it is strenuous.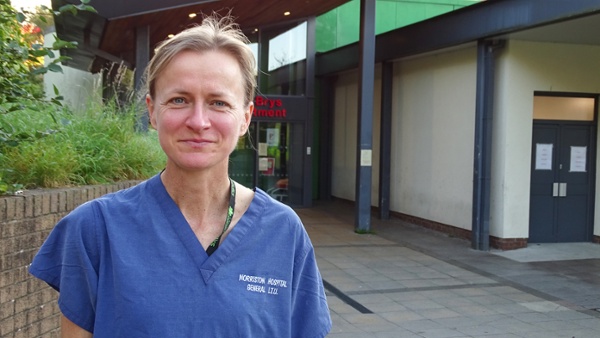 "It isn't routinely done in the UK. It is in other countries but there is no evidence at all to prove whether it works. That is the point of our study. To prove if it does, or doesn't, work."
During the first year, 360 patients will be recruited from across the five sites. After three months those randomised into the exercise programme will be assessed to see if they have developed chronic pain or disability.
This will be compared against those who received usual care only.
"During the second year we will analyse the results and hold focus groups for the patients and clinicians to see whether they liked the exercise programme, what went well and what could perhaps be improved," added Dr Battle.
"We will then publish our findings. If it is shown to work, hopefully it can then be rolled out across the UK."
Dr Battle's research project is one of 23 Health and Care Research Wales funding call awards for 2020-21. These have a combined lifetime value of almost £6.5 million.
The schemes offer varying levels of support in order to address different research needs, from supporting talented individuals to become independent researchers to funding high-quality research projects relevant to health and wellbeing needs across Wales.
Michael Bowdery, Head of Programmes, Health and Care Research Wales, said: "As always, the standard of applications was very high this year.
"We are pleased with the range of important topic areas these awards cover, including investigations into the impact of the Covid-19 pandemic in a variety of settings.
"Investing in research and our researchers is vital to our goal, to boost the health and prosperity of people in Wales."