Santa brings virtual cheer to Morriston Hospital's children's wards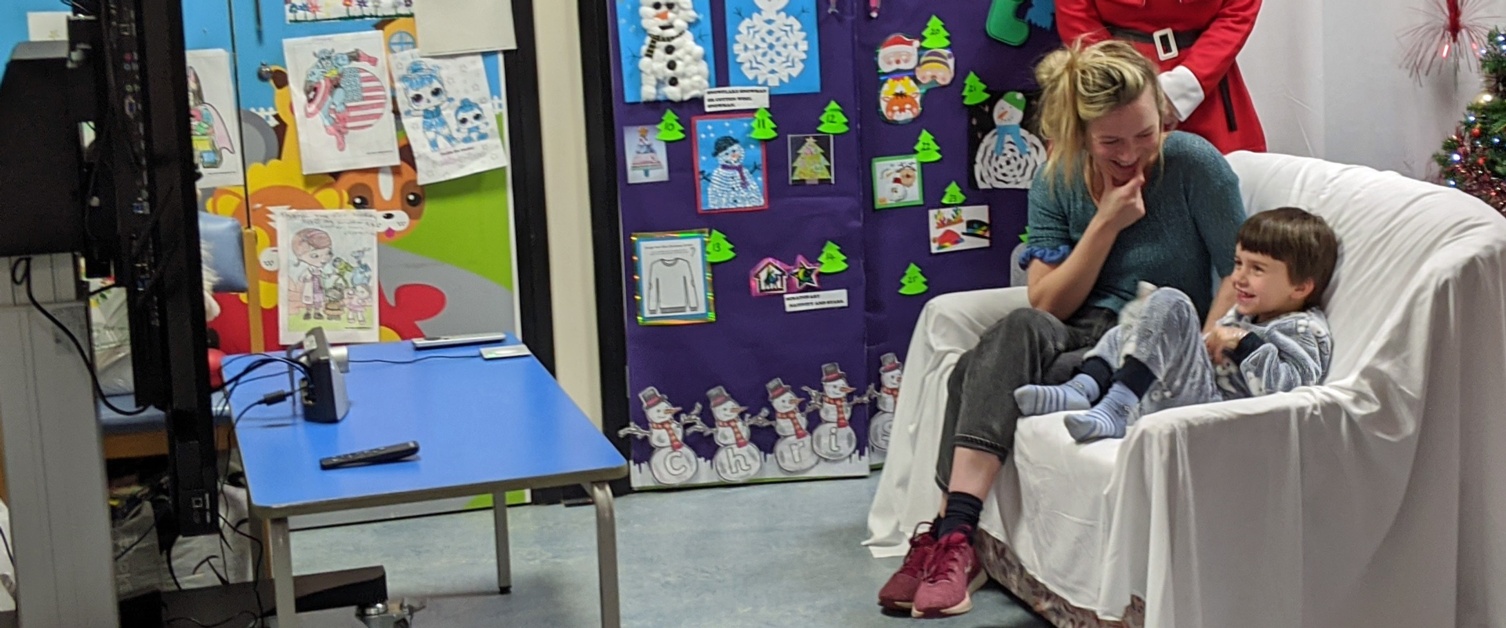 It's Santa's busiest time of year but that didn't stop him taking a morning off to send some Christmas cheer to Morriston Hospital's children's wards.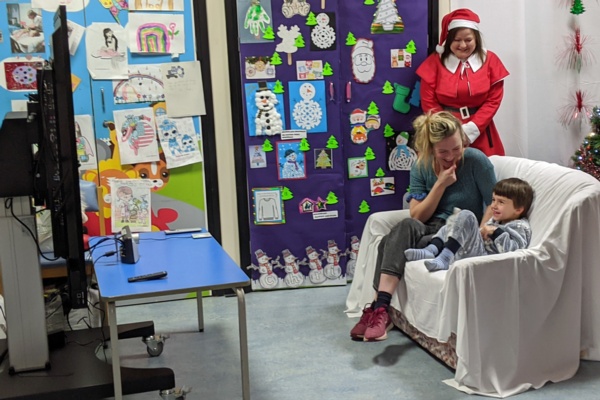 But while the man himself couldn't come down from the North Pole, with a little technological magic, Saint Nick's team of tech-savvy elves set up a live video link from his workshop direct to the hospital.
Four-year-old Yanni was the first to speak to Santa with mum Pearl Newton, from the playroom on Ward M.
Left: Yanni speaks to Santa with Pearl and a volunteer elf.
After asking Yanni about how he helped his family and what his favourite things were, Santa whipped up an early Christmas present for the elves to hand deliver.
Pearl said they had "had a magical time" while Yanni left the temporary grotto grinning from ear to ear.
Five-year-old George Powell also spoke to Santa over the virtual connection.
Beverley Guy, George's mum, said, "It's a lovely idea and has really brightened up the day - especially for children who have been here for a few days.
"The staff are awesome and work hard to ensure the children's stay in hospital is a better experience for them."
Unfortunately not all of the children were well enough to go to the playroom to speak to the jolly man in red - but the elves had a solution for that too.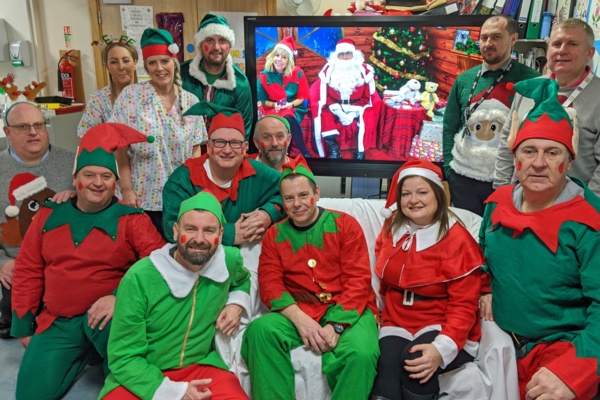 The live feed was transferred to an iPad and taken to little ones in their beds on Ward M and Dyfed Ward.
Lisa Morgan, children's services play coordinator, said: "It was an excellent idea, and wonderful for the children to experience while in hospital.
"Seeing their faces light up when speaking to Santa and the elves was magical.
"It put smiles on everyone's faces."
The Connected Santa link up was made possible thanks to the health board's IT department teaming up with networking company Cisco.
Left: Volunteers from Swansea Bay's IT department and Cisco, along with Ward M play coordinators, dressed up for the event.
Over the past 13 years, Cisco has connected dozens of hospitals with Santa using its conferencing systems, and brought a little Christmas magic to countless children staying on wards.