Recognition for Swansea Bay nurse in Nursing Times awards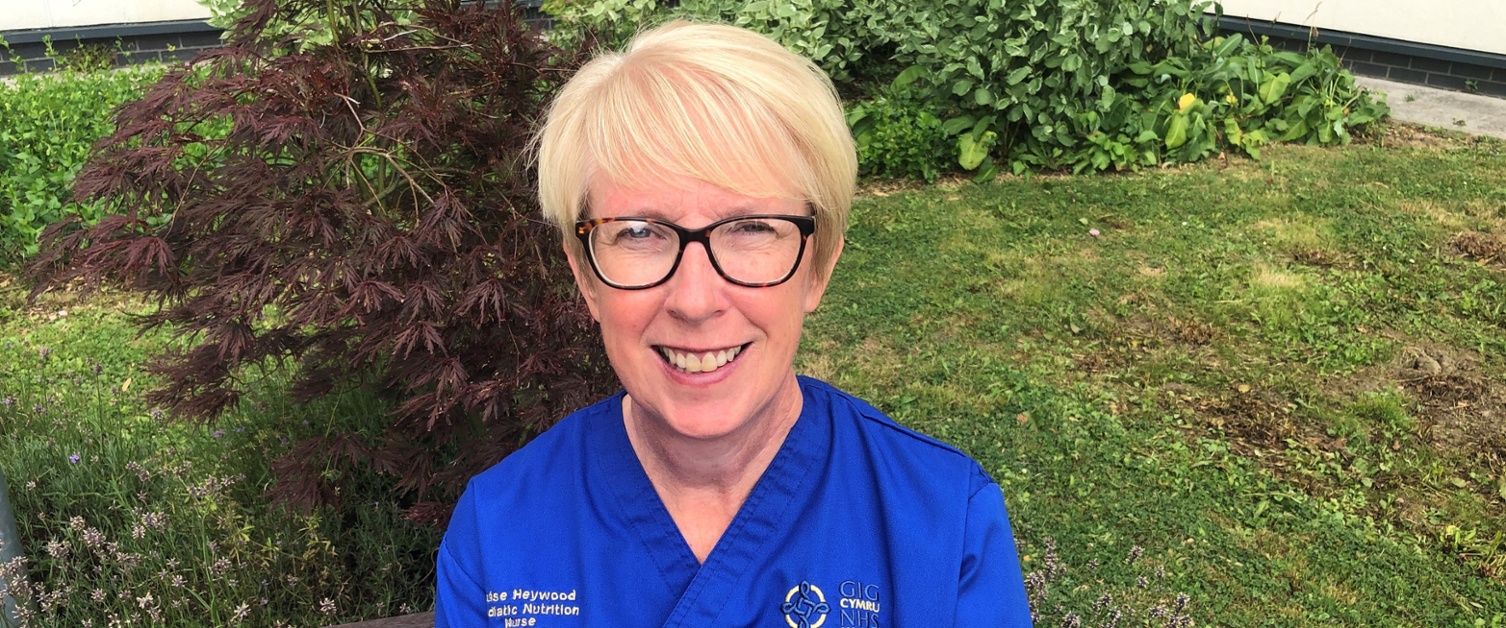 A Swansea Bay paediatric nurse has been named as a finalist for a prestigious award for her work in raising awareness of the challenges faced by children with feeding tubes.
Louise Heywood, a paediatric nutrition nurse in Morriston Hospital works with 85 families and their children who have nasogastric (NG) tubes.
These special tubes keep children, who are unable to eat normally, alive. They deliver food, fluid and medicine to the stomach through a tube in the nose.
Louise has been nominated in the Enhancing Patient Dignity category of this year's Nursing Times Awards for producing a video called 'This is Me', aimed at raising awareness to change negative attitudes encountered by families.
Some have heard hurtful comments aimed at their children who depend on these tubes to survive.
Louise created a support group and organises regular coffee mornings for the families she works with, and decided to address the issue after hearing about the difficulties they were facing.
The video showed the children playing, painting, swimming, skiing and generally having fun to demonstrate they are no different to others.
Louise said: "I was amazed and really pleased to be nominated but this is for the families not for me.
"If it can help them and make people more aware of what the feeding tubes are and the challenges families face, then that's what I want.
"It was only through chatting with the families I became aware of the cruel things said to them just because their children were being fed through a tube.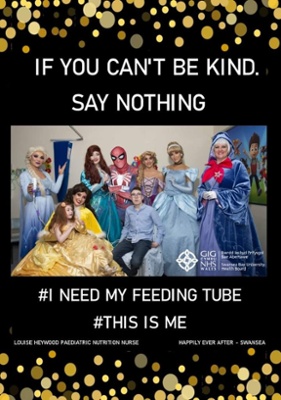 "I just wanted to do something to help them.
"Although the children have feeding tubes they lead active normal lives.
"They don't choose to use them, they have to.
"Some families have been asked to leave cafes because their children are being tube fed.
"Some people may not have seen these tubes before and are unaware of their necessity."
Louise's work has already gained her the accolade of a National Clinical Nutrition Award as Professional of the Year.
(Pictured right: awareness poster for children with feeding tubes)
Now she has produced an awareness raising poster to be displayed in hospitals and GP surgeries.
She added: "We had photos taken with our children on the ward where we had Disney characters tube feeding them.
"I wanted to show they are awesome children who lead normal active lives and having the characters there certainly helped the children feel good."
Louise's work has also gained international recognition after her recent virtual presentation to a European paediatric conference hosted in Estonia.
She will now make a presentation to the judges of the Nursing Times Awards in London in September before the winners are announced at the end of October.