Radiotherapy Showcase highlights innovative research being done in Swansea Bay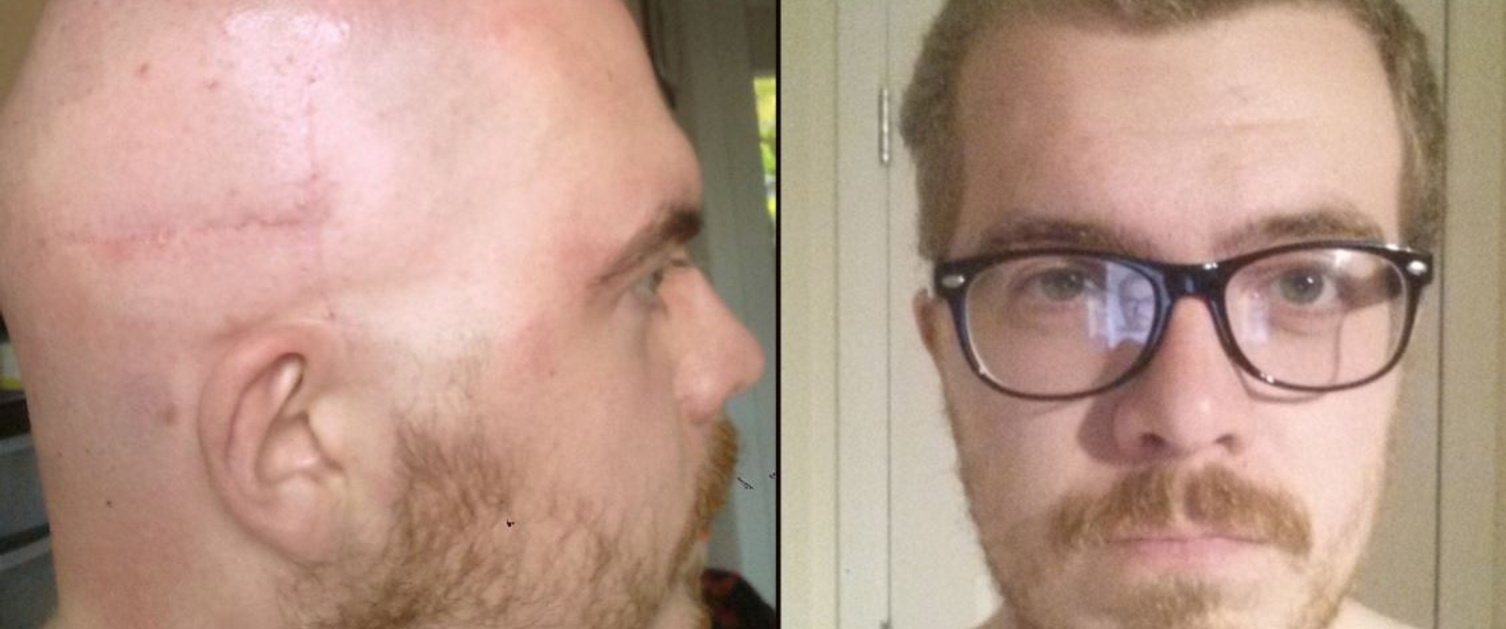 A student diagnosed with a brain tumour during his first year at university who has gone on to study for a master's degree has praised "incredible" NHS staff.
Nic Cumplido described them as being like a second family when he spoke during the third annual radiotherapy showcase hosted by the South West Wales Cancer Centre in Swansea.
25-year-old Nic, pictured above during and after his treatment, was diagnosed with a brain tumour known as an astrocytoma in his first year at Swansea University – where the showcase event was held.
He was initially diagnosed with a brain tumour and epilepsy in 2015, after experiencing surgery and vomiting.
Initial treatment took place at University Hospital of Wales in Cardiff, but in March 2017 the tumour had progressed to a more advanced stage and Nic was referred to Singleton for radiotherapy.
He had radiotherapy treatment in April 2017, with a total of 33 sessions, five days a week for seven weeks followed by a year of chemotherapy.
During the showcase, he highlighted how patient care is so much more than just providing medication, praising staff for the way they supported him and his family.
He said: "The staff in the radiotherapy department made a terrible situation so much better.
"They answered all my questions, and were brilliant with my family too, nothing was too much bother.
"They dealt with any issue that came up really quickly. I had burns similar to sunburn on my head after treatment, and within a day of telling them they provided a cream which really eased it."
Below: Nic addressing the showcase.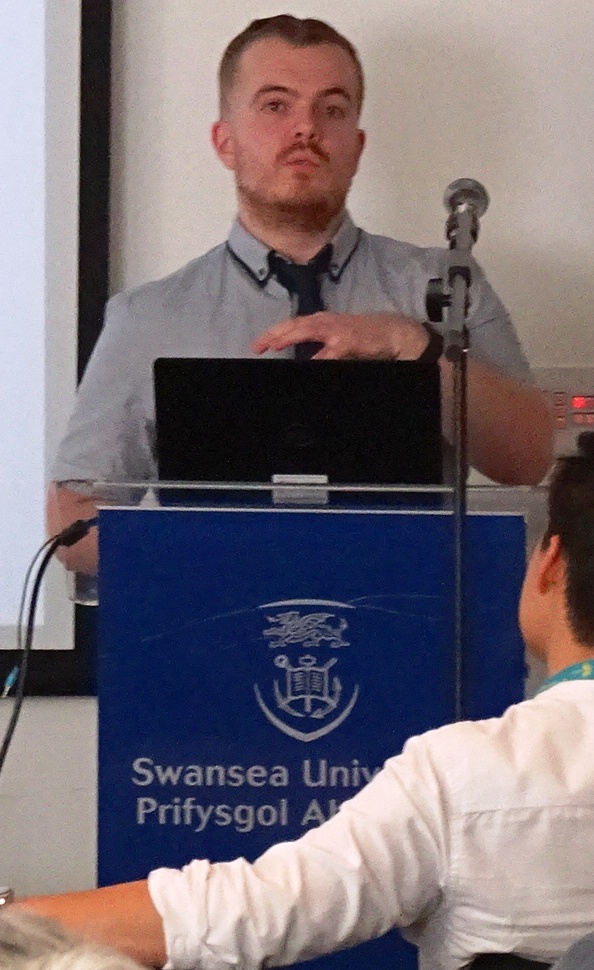 The South West Wales Cancer Centre in Singleton Hospital provides specialist cancer services for a population of more than 900,000.
According to Cancer Research UK around half of people will have radiotherapy at some point during their cancer treatment.
In 2018, 2,141 patients were treated at the Swansea centre. Up to the end of October this year, 1,827 patients had been treated there.
The radiotherapy showcase takes place annually to highlight the exciting and innovative research being carried out across the health board.
This year's was split into four key areas; physics and radiotherapy planning, future developments, clinical trials, and service innovation and education.
Dr Sarah Gwynne, consultant clinical oncologist said: "The South West Wales Cancer Centre launched a strategy for radiotherapy research and innovation two years ago, with a vision to produce original and innovative radiotherapy-related research.
"We are punching above our weight for a medium-sized centre, with research activity and output comparable to other larger centres within the UK.
"Patients benefit from being treated in such an environment."
"Our showcase day gives those who have undertaken work in these areas over the last 12 months the opportunity to present their work.
"I am so proud of the team here and all that we have achieved together for the benefit of the patients of South West Wales."
Nic is now in remission, and studying for a master's degree in computer science at Swansea University.
He said: "The NHS is incredible. I knew that I was in safe hands.
"They're awesome, and they don't get enough credit. Thanks to them I'm in remission, and back in university doing my Master's.
"I'm so grateful."