Picture-perfect tribute to long-serving hospital volunteer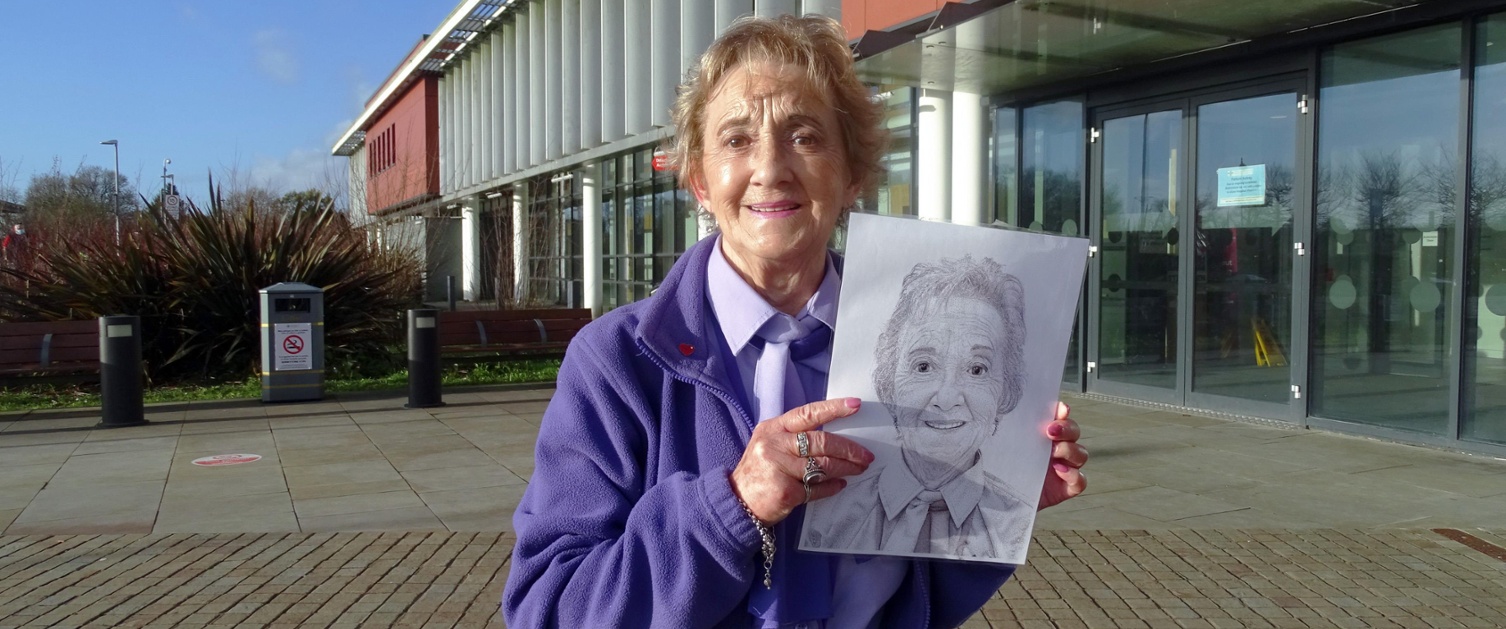 A long-serving volunteer is in the frame for well-deserved recognition of her many years of selfless service supporting patients in Swansea.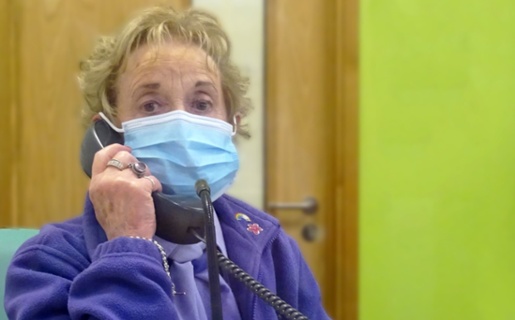 Morfa Owen has made the regular journey from her home in Ammanford to Morriston Hospital for the last 20 years.
Originally volunteering for the WRVS, Morfa can now be found three days a week on the hospital front desk, where she helps patients and visitors needing directions or help with a wide range of inquiries.
The 79-year-old retired optical receptionist was selected to represent the health board's volunteers in a unique NHS portrait series created by Swansea freelance illustrator Amy Jackson.
Left: Morfa volunteers three days a week at Morriston Hospital's front desk
Amy put out a call on social media for NHS workers to send photographs, which she turned into portraits through a painstaking process called dotwork – which, as the name implies, uses dots to create an image.
Many of the resulting portraits were of frontline staff from around the UK, including some from Swansea Bay.
It was the health board's Arts in Health team that suggested a volunteer representative – and Morfa said she was really pleased to take part.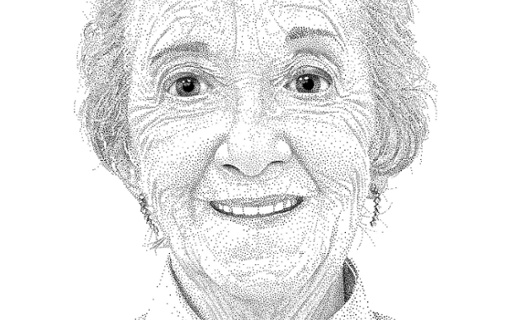 "I'm thrilled with the image and I requested a copy for myself, which I have at home," said Morfa, who started volunteering with the WRVS in Morriston in 2002.
Right: Amy Jackson's dotwork portrait of Morfa
She joined the health board's volunteering service in 2014 and, she says, has no intention of retiring anytime soon.
"I really enjoy my volunteering role, listening to people who share their problems, and directing them to where they need to be.
"They all have a different story. I get a lot of pleasure out of it, helping people who come from far and near to this hospital.
"I was an optical receptionist in a private practice before I retired, so I've always dealt with the public.
"Being asked to take part in the portrait project was a bit of a shock but I was very pleased to be able to do it. If it helps others to volunteer, well, all the better for that."
Swansea Bay's Volunteer Services Manager, Katie Taylor, said: "Morfa is an example of the dedication and commitment shown to the health board day in day out by its team of volunteers.
"She has given countless hours of her time to support the community in and around Morriston.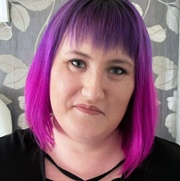 "It's lovely to see this portrait and have her contribution recognised as well as shine a light on the role of volunteers throughout the pandemic."
Amy (left) said her NHS portrait series was heavily inspired by the pandemic.
"The past year has shone a light and proven how important the NHS is, and always has been.
"This was my attempt at illuminating just a small number of staff, to celebrate all of the hard work they have done and will continue to do," she added.
Please follow this link to find out more about volunteering with Swansea Bay University Health Board.