Penclawdd Health Centre reopens this month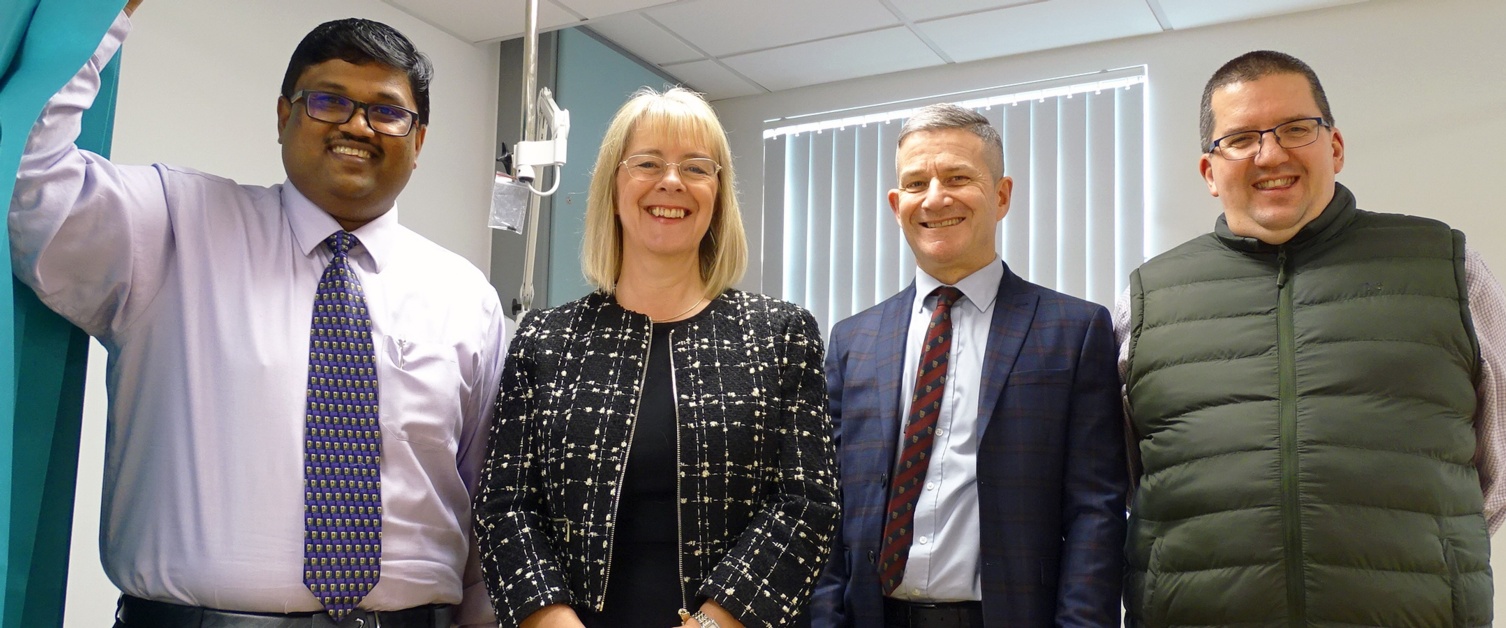 What a difference a year has made for patients of a Gower surgery which is now in the very best of health after a £1.2 million transformation.
The new-look Penclawdd Health Centre reopens this month after closing last spring for an extensive refurbishment.
Main photo above. Checking out the new facilities. L-r: Dr Kannan Muthuvairavan, Sharon Miller, practice manager Barry Matthews and Swansea Bay primary care estates manager Jonathan Parker
Five new consultation rooms have been created, along with two new treatment rooms.
There is also an interview room which can be used by GPs and for community services.
The offices have been refurbished to provide a fully accessible reception. The waiting room has also been updated and includes new seating and GP information and booking screens.
New accessible public and staff toilets have also be created as part of the refurbishment, which was funded by the Welsh Government and carried out by Swansea Bay University Health Board.
GP Dr Kannan Muthuvairavan said: "We are very pleased to be able to work again in the newly-refurbished Penclawdd Health Centre.
"The work has transformed the building into a new modern centre that will benefit the community for many years to come."
The health centre, a branch surgery of the Estuary Group Practice, was built in 1975.
It provided 20 GP surgeries a week, was used by health visitors, and offered regular sessions run by district nursing and podiatry teams. There was also a weekly GP baby clinic.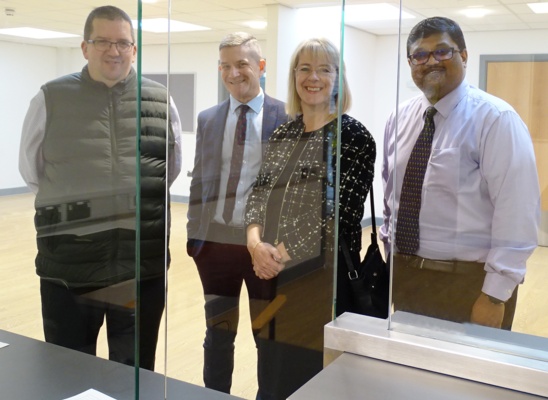 However, use of the centre was not what it should have been because of the condition of the building.
A receptionist's-eye view through to the waiting area – before its new furniture was delivered
It closed last April for its long-awaited refurbishment, with patients able to access services at Gower Surgery and additional accommodation in Penclawdd until the work was completed.
The health centre will welcome patients again from Monday 24th February.
Dr Muthuvairavan said: "Existing GP surgeries from doctors at the Estuary Group Practices will relocate to Penclawdd, as will nurse clinics.
"We will introduce more nurse appointments to monitor those patients with chronic diseases such as diabetes, asthma, COPD, and coronary heart disease.
"As there are now more consulting rooms, we will gradually introduce new services to the health centre.
"Podiatry and phlebotomy services will all return to Penclawdd too."
Patients can take a look around the new-look centre at a drop-in session on Wednesday 26th February from 2pm-4pm.
The health board's Head of Primary Care for Swansea, Sharon Miller, said: "The newly-refurbished facilities are very impressive and will futureproof the delivery of services in Penclawdd.
"There will be a wide range of GP and community services that will operate from the centre, in what is a now a modern and pleasant facility for patients and carers.
"The health board is pleased to have secured funding from Welsh Government to invest in the facility for the future."